Three of the focuses of my blog are Financial Literacy/Money, Business/Entrepreneurship and Technology. A good deal amount of business takes place online these days and thus it becomes critical to use social media effectively. Doing so could take your business to the next level, and not doing so could cost you. The following contributed post is entitled, Nailing Your Social Media Campaigns.
* * *
Your business is going well, your team (or just you) are fantastic at what you do, you outsource where you need to. Virtual assistants, some social media management – the type that can even tell you about your social media footprint, and the occasional copywriter. But what about if you want to have a go at your own basic social media campaign?
After all, it pays for you to understand what goes into it, and how to do it in the future.
Learning and implementing a social media campaign might seem like a bit of a daunting task but gathering up hints and tips from respectable sites, chat sites, and joining facebooks groups will help you on your way.
For a quick reason as to why you should be making an effort – there are 600 million people on, and they are scrolling for hours a day. Your adverts should be something the right people see.
Here are some quick fire tips for tackling your next social media campaign.

Social, Social, Advert & Social

Or something like that anyway. Social media is about taking part, conversations, communications and interacting. When you are putting together your campaign, skip the boosting altogether. In all of your materials, from graphics to text posts have questions. Ask and be curious. Be authentic in your communications, hold your communities attention and post links to your products – sure – but weave it into more social posts.
Don't Beg

Running a competition for likes and follows is fine. Posting every day for likes and follows can come across a little bit needy. Growing organically takes time and care. Of course, ask people to share the content that they enjoy with their friends too, why should they want to share and follow? Content focused – always.
Be There

Make it simple and easy for people to be able to find you on all of your social media platforms. On your website have a share button, so that people can do your advertising for you. When you post new content, you should share it across your platforms too. When you start pushing out content with a message about your new product or service, make sure that you follow up with people that respond and any questions that are asked.
Purpose

Through all of your interactions, you should stick to your goal. Have your text, images, and communications all focused on the message. If you have a sale, make sure that everything is focused on that.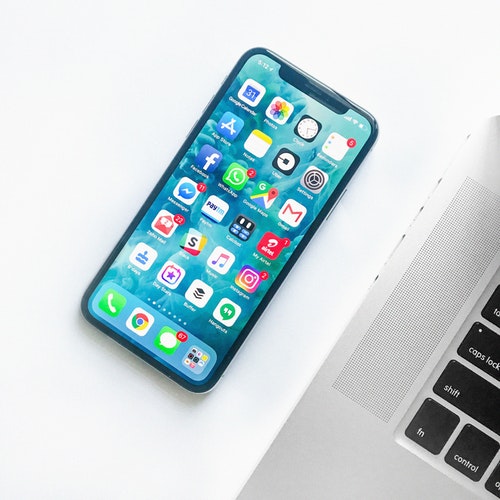 Photo by Rahul Chakraborty on Unsplash
Money

Don't be scared to put some money into your social media marketing. It is almost impossible to be seen now without paying the price. So spend it well. Go through your analytics and see what your most robust set of numbers? Spending there makes sense, or use the tools to build a similar audience profile to advertise to.
Your social analytics can give you a lot of insight into where your campaigns have been successful, on from that your google analytics can help you see where people arrive and the conversions too.