Two of the focuses of my blog are Financial Literacy and Money, and Business and Entrepreneurship. When building a business, it's important to know when your operations are growing in size and scope, and how to properly adjust. The following contributed post is thus entitled; Moving, Money and Marketing: Boost Your Business from Small to Mighty.
* * *
When it comes to growing and expanding your business, you realise there are a million different options available to you. You want to ensure you make the right decisions when it comes to creating a bigger and better business. You want to be successful, no matter what, but you realise it is going to take time and patience to achieve. Whether you want to move office buildings, reassess your budget or widen the spread of your marketing campaigns, you can truly transform your business from small to mighty gradually over time. Use the following ideas as inspiration and get on the right track today.
The Big Move – Get Real with Real Estate
Moving your business from a small and poky home office to a brand spanking new building is a huge step to make. Investing in business real estate might be the way forward for you, in which case you should explore your options online today. You need to make sure you have the money, legal representation and necessary plans in place before you choose to grow your business in this way.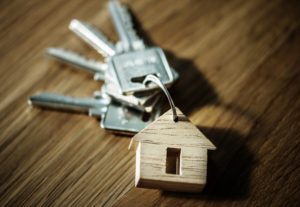 Boost Your Budget
Choosing to boost your budget and start spending more on your business is another possibility you might want to explore. If you find yourself with extra income each month then think of effective ways in which you could spend this money. Whether you hire more employees, branch out on your product line or improve the quality of your product components.
Magic Marketing Methods
Improving your marketing methods is another excellent way to grow your business. Reaching a wider audience or targeting more of your demographic could bring your business huge successes. As long as you entrust the work with a reputable digital marketer, you will be able to see results in a short space of time.
Great Growth
There is nothing wrong with having a small business, but there are many ways in which you can grow your business for the better. Hiring more employees will take the pressure off you a little bit or outsourcing some of your tasks to external companies. Choose the growth method that is right for your business and stick to your guns.
Terrific Timing
Timing is everything when it comes to expanding your business and transforming from small to mighty. Make sure you have the money, support and time to make everything work. Waiting a little longer might just help you to gather more of the essentials you need.
So give your business the power to move up and grow over time. You don't have to make huge life changing steps just yet, but if you lay out the potential plans you will find it much easier to make the move. Whether you want to relocate your offices, grow your workforce or take your time to make the correct decisions, you need to do what is best for your company. As long as you have people on hand to advise and help you along the way, you will find the journey smooth and seamless.