Two of the focuses of my blog are Financial Literacy and Money, and Business and Entrepreneurship. When building a business, it's critical to protect your company's reputation as companies often grow and falter based upon public opinion. The following contributed post is thus entitled; How To Keep your Company's Reputation Intact.
* * *
There are few things related to your company's reputation that is easy. They take years to build, yet they can be damaged in an instant. And once you've lost your good standing with the public, then it can be difficult to get back. So part of your job as an entrepreneur will be to work hard to make sure that all the news coming out of your business is positive. But how do you do that? We take a look at five ways to keep things looking positive, always.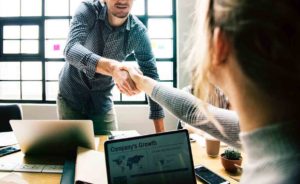 Source: Pexels.com
Own Up To Your Mistakes
It would be nice if everything were always moving in the right direction for your business, but that's not going to happen. Stay in business long enough, and you're going to make mistakes. Literally every company in the world makes mistakes! The important thing isn't to avoid making errors in the first place; it's to ensure that you're handling them in the right way. A business that tries to cover up their mistakes will raise doubts with the public. Of course, if you're only apologising for mistakes once you get found out – like Facebook – then it's time to consider whether you're doing something fundamentally wrong.
Tackle Disruptive Issues
You're not always going to hire employees who are team players, or who have the greater good of the business at heart. From time to time, you'll have an employee that seems to create an endless amount of troubles for your venture. While you'd like to ignore these problems, you can't – employees have a lot of power to cause your business harm if the problems aren't resolved peacefully. If an employee threatens to spread malicious, untrue bad press about your business, then work with a law firm; the services from George Birnbaum, for example, include settling employment-related disputes. It'll be your best hope for limiting the damage that a disgruntled employee can do.
Stay Friendly With Other Businesses
When you're a business owner, it's not about striding out there all on your own. It's about building bridges between yourself and your client and other businesses. If you're constantly trying to climb over other companies on your way from the time, then you're not going to make any friends. So don't bad mouth your competitors. It might feel good for a moment, but trust us, you're the one who'll come off worse for all your talk.
Work with PR Firms
Sometimes, you'll be hit with bad press that seems difficult to overcome, even if there's not a grain of truth to it. If that happens, then you'll be well-served by working with a PR firm to make sure the situation is handled carefully. It's always possible to get the truth out there, but not always on your own.
When In Doubt, Stay Quiet
Finally, remember that there's much value in staying quiet! If you think that your mouth might cause your company harm, then keep it shut – it's better to say nothing rather than something that'll get you in trouble!