Some of the key focuses of my blog are Financial Literacy and Money, and both Business and Entrepreneurship. A major key for any entrepreneur is properly hiring and managing new staff – two aspects that can cause any business to crash if not done correctly. This contributed post is thus entitled; Don't Hire Your First Employee Until You've Considered The Following.
* * *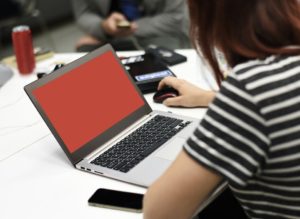 One of the biggest steps that most entrepreneurs need to take is hiring their first member of staff. It's an exciting time when it is time to consider hiring an employee, as it means that the company is going in the right direction and growing steadily. However, it does come with a few implications as well, such as being a huge expense. If a company owner mistimes hiring an employee, then it could cost their business thousands at a time when it can't really afford it.
So, as you can see, it is essential that you do your homework and make sure your business is in the right position to bring on a new member. To help you out, here are a few things that you need to consider before you do start looking for your first employee.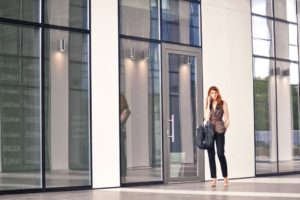 Think About The Cost
Firstly, it's necessary to think about the cost that will come with hiring a new member of staff. Once you do hire someone, you will need to start paying them a wage which will obviously be one of your company's biggest expenses. It's worth reviewing your budget to make sure that your company is making as much as you think and that you will definitely be able to cover this expense.
Think About How You Word Your Job Description
Before you start reviewing applicants for your newly open position, you will need to draft up a job description. After all, if you don't advertise the fact that you are hiring, how will anyone know that they can apply to work for you? When you are writing the job description and ideal candidate specification, it is important to take care that you mention all the tasks and responsibilities that will come with the job. The more detail there is, then the more chance that only those with the right qualifications and experience will apply. If the job description is too vague, then you might get some unsuitable applicants, and sifting through these will only waste your time.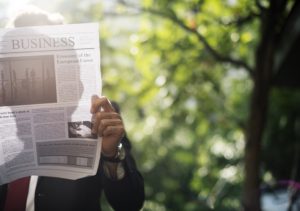 Employee Or Contractor?
Before you do set out on employing a full-time employee, it's worth asking yourself if it makes more sense to find a contractor instead. Even though contractors and freelancers are often more expensive to pay than full-time employees, you will benefit from the fact that you don't have to provide them with any financial benefits. For instance, you will need to give any full-time employees paid vacation and sick days as well as help them with pension contributions. This isn't the case with contractors as they aren't entitled to these kinds of benefits. So, even though they may charge you slightly more than average, you will actually end up saving a lot of money thanks to their lack of entitlements.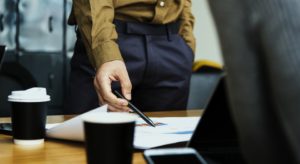 Reassess Your Workplace
It's always a good idea to reassess your company's base as well. It needs to be safe for people to work in or else you might end up needing to hire the likes of Richard Vadnal to represent you in the event that you are taken to court by an employee who injured themselves in the workplace. Even though you might think that an office is a safe environment in which to work, there are still some hazards and risks that you might need to be aware of. For instance, you need to carry out a regular fire drill with any employees you hire so that everyone is aware of how to act in the event of a fire. Make sure the office space is also kept clean and tidy so that there are no trip hazards on the floor. Furniture should be ergonomic so that employees aren't at risk from developing repetitive strain injury (RSI).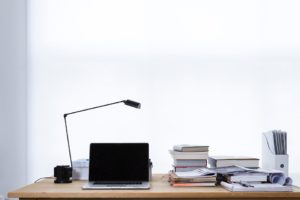 Look For Good Insurance
Once you have some employed staff on your team, you will need to get all the relevant insurance. This is so that you are covered in the events of any accidents and injuries that occur in the workplace. The insurance should pay out to cover any compensation claims so that it doesn't have to come out of your business's pockets. Not only that, though, but the insurance will also cover any claims from clients if they are unhappy with the quality of work carried out by your employees.
Set Up Payroll
In order to pay your full-time employees, you should set up a payroll system. This makes it much easier to sort out your workers' tax payments as well as figuring out their insurance contributions. It can be quite tricky to set up this kind of system, especially if you have no experience in doing so. Some entrepreneurs like to outsource this to a HR professional to get them up and running, while others prefer to hire a HR team member as one of their first new recruits so that they can set up payments ready for all incoming new team members.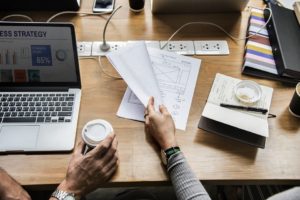 Draft Up A Contract
Before you do welcome someone new onto your team, you need to make sure that there is a contract between the two of you. This is essential as it will set out exactly what is expected from all parties. For instance, it should include the agreed wage as well as employee's scope of work. The contract should also explain how the contract can be legally terminated by each party, by having this outlined this can stop employees being wrongfully fired and ending up getting a workers compensation attorney due to breach of contract..
Keep Records Of Everyone
Once your first employee starts working for you, it is important that you keep records of everything. These can then be used as evidence in the event of any disputes or arguments between the two of you. It's also necessary to keep complete documents of employees' hours, sick days and anything at all that is relevant to their position. Keep these documents safe as you never know when you might need to use them in the future.
Hopefully, considering all the points above will make it easier for you to figure out whether now is really the right time to hire your first ever employee. Good luck with growing your company!