Some of the key focuses of my blog are: Financial Literacy, Money, Business and Entrepreneurship. A key to effectively doing business in today's world is continuing to evolve in changing environments and readily addressing emerging challenges – in some instances re-branding. The following contributed post is entitled; Business Extension Starts With Reinvention.
* * *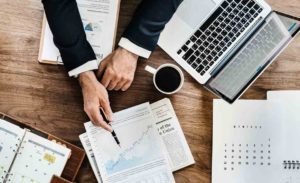 If you want your business to grow and expand then you need to be brave enough to reinvent it. Obviously, this doesn't mean you should start from scratch. It just means that you shouldn't cling to an old business plan if it isn't relevant in today's market. Too many companies fall into a steady decline because they're unable to adapt to a changing industry and changing consumers. Your business needs to return to the drawing board and take some risks if it wants to push itself forwards. Business extension starts with reinvention, so this advice might help you with that.
Take a better approach to online marketing.
You might already have an online marketing strategy, but the internet is always evolving. And, as mentioned in the introduction, your business needs to adapt if it wants to keep up with the changing world. But you shouldn't be a sheep. Following in the footsteps of your rivals isn't going to help you increase your client base. Why would your target market choose you if you're just offering the same thing as every other business? You need an online marketing strategy that helps you to stand out.
SEO is important, but climbing to the top of search engines will only help you to increase traffic (potentially). The real secret to expanding your business' client base is to turn website visitors into paying customers. If you struggle to turn traffic into sales then you might want to seek help from a conversion rate optimisation agency. If you can understand what customers like to see on business websites then you'll stand a better chance of reeling them in. It might involve completely overhauling your existing website, but (as is the theme of this article) business extension starts with reinvention.
Make some new investments.
If you're often hesitant to make any new investments in your business then you're going to quickly fall behind the competition. You need to take some risks that could push your business in the right direction because the risk of doing nothing is that the market will quickly lose interest in you (and that's the wrong direction). Invest in new employees to give your business fresh ideas; invest in a new branch to help target markets in new locations; invest in better resources so that you can speed up the work process. You need to spend money to make money, as stereotypical as that is to say. Even if you fail, you learn from every mistake you make. You can only create a successful business by learning which routes to take and which routes not to take.
Be more creative with your customer service.
This isn't to say that your customer service is bad, but forming a unique relationship with your clients might help you to stand out from the crowd. The better your customer service, the better your reviews will be, and this will help you to build a reputation that increases your client base. More importantly, you'll be able to secure long-term clients if you treat each customer well. You could make an impact by giving away vouchers and freebies to customers as a way of showing them that they matter to your company. You could even start a referral scheme to try to encourage word-of-mouth marketing; that would definitely help to expand your business quickly.