Two of the focuses of my blog are Financial Literacy and Money. Building and maintaining a strong credit rating can significantly affect one's financial health and open certain doors and opportunities. The opposite is also true. The following contributed post is entitled; 5 Ways You Didn't Know Your Credit Rating Would Affect Your Life.
* * *
Ah, credit rating. You have probably heard the term in financial circles when dealing with mortgage applications and cars, but your credit rating can have a huge impact on your life – even when you didn't realise it. Most people don't tend to concern themselves with their credit rating – particularly young adults, who believe that a credit rating is something for homeowners and richy rich people to worry about.
Credit can have an effect on the way that you do everything. If you choose to go back to school, for example, you may need a finance loan to help you to pay for your living expenses. If your credit isn't great, you could find yourself instead turned down for mainstream finance and turning towards loans for bad credit instead. This is a good way to start building your credit from the poor to the good, but it's not always that simple for everyone. So, with all of that in mind, how DOES your credit rating affect your life?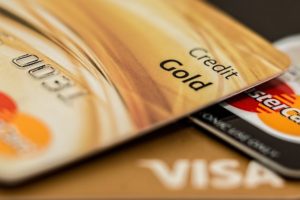 Image Source
Buying Property
It's an obvious one, but you will find it very difficult to be approved for a mortgage if you have debt on your credit file. You need to clear the debt on the file to start improving your credit rating, otherwise you could find yourself with a very high interest mortgage instead of one you can actually afford.
Owning A Business
If you are aiming to own a small business, credit can really affect your ability to ensure that your business can stay afloat. You may not be the sort of business that needs external funding to start with, but that doesn't mean that you won't need it later. Personal bad credit can affect your business credit.
Getting A Phone
No one can live without a smartphone these days, well, you could but it's not the norm anymore. The thing is, electrical items like this are never usually bought outright; they're bought on finance. If you don't have the right credit rating, you can be turned away from getting that contract.
Utility Bills
You need to access water, electricity and gas. If your credit rating is poor, there is a chance that you could be put onto special metres for your payments because the companies would see you as not being trusted enough to pay those bills on time. These metres are often higher in cost to run. Good credit can save you cash every month.
Property Interest Rates
The amount of interest that you can secure on your mortgage is directly linked to your credit rating. So, we mentioned earlier about having trouble buying a property, but if you manage to secure finance, your credit rating can push that interest rate right up.
The key to your credit rating is to work out how to pay off the debts that you owe and gently start improving the rating that you have. Once you start to do this, you can rebuild your credit with a bad credit loan and make efficient payments to prove you can do it.