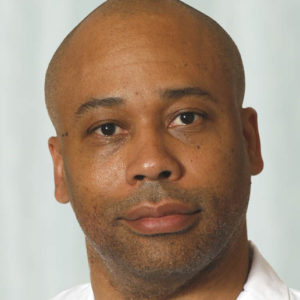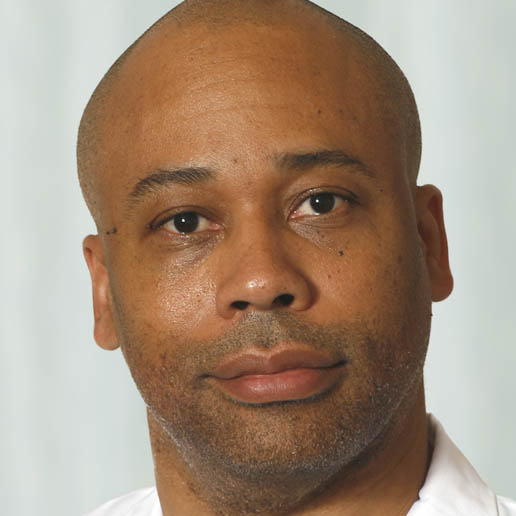 One of the focuses of my blog is STEM (Science, Technology, Engineering and Mathematics), and my most central principle is "Creating Ecosystems of Success". While we tend to think of clinical medicine as strictly a 'Healthcare Profession', its foundations are actually rooted in the 'Basic Sciences'.
I discovered Dr. Quinn Capers, IV on Twitter one day by chance and started following him when he was tweeting about medical education at "The Ohio State University". The 'hashtag' he used in most of his tweets '#BlackMenInMedicine' further piqued my curiosity. After seeing more tweets and pictures of himself and his medical students, I reached out to Dr. Capers, the Dean of Admissions of the Ohio University's Medical School, and he agreed to do the following interview. In our interview which coincided with Black History Month, Dr. Capers discussed his own educational path, the 'hashtag' #BlackMenInMedicine, and the current landscape of medical education for prospective students.
Anwar Dunbar: Thank you for the opportunity to interview you Dr. Capers. I stumbled across one of your tweets one day which included the hashtag you often use; '#BlackMenInMedicine'. It caught my eye, in addition to the pipeline of black male doctors, you're training there at Ohio State University. Even though you're at The Ohio State University and I'm a University of Michigan alumnus, I thought interviewing you would be very beneficial to my audience as I'm a STEM practitioner and an advocate myself. Also even though we typically don't think of medicine as a science, it very much is. With that, can you talk briefly about yourself? Where are you from? What got you interested in medicine?
Quinn Capers: Thank you for the honor of being interviewed Dr. Dunbar. Speaking of Black History Month, your last name reminds me of my high school in Dayton, Ohio. It's named after our hometown hero; the first black poet who made a living with poetry, Paul Laurence Dunbar. I actually was born in Cleveland, Ohio and moved to Dayton when I was two or three years old which is where I grew up.
My answer to the question, 'What do you want to be when you grow up?' was always, 'a Doctor,' even as a toddler. I didn't have any doctors in my family and to be honest, we didn't see doctors regularly. It was only on an 'as needed' basis – i.e. if we were injured or got really sick. I'm not really sure where the thought came from, but I now assume God planted that seed in my heart and mind, as I truly feel I was 'called' to this profession.
AD: What is your family's background?
QC: Though I was born and raised in Ohio, my parents and both sets of grandparents are from Talladega, Alabama. My parents moved to Cleveland, Ohio before I was born, and as stated earlier, we relocated to Dayton before my third birthday. My father is a retired police officer and my mother is a retired postal worker. They divorced when I was very young, and my mother raised my sister and myself. My sister and I were the first in our family to attend college.
AD: Are you the first medical doctor in your family? If not, who inspired you?
QC: Yes I am, but I have a cousin who was studying Pre-Med at the Tuskegee Institute when I was in elementary school. We spent many hours talking about our shared dream of being physicians, and she was always very loving and encouraging. She is now a successful Physician Assistant in New York City.
AD: Describe your educational path.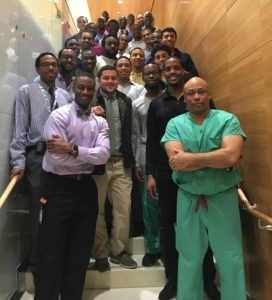 QC: I attended public schools in Dayton, Ohio on the city's west side – the 'black' side of town. I was always enamored with Black History and read voraciously about black heroes. Because of this, I knew I wanted to attend a Historically Black College/University (HBCU). I wanted to be taught by professors that were making Black History and I wanted to be in the same buildings, on the same campus, walking the same path as so many of the black intellectuals, artists, and revolutionaries that I had read about.
I chose Howard University in Washington, DC for my undergraduate studies – one of the best decisions I made in my life. For medical school I returned to my home state to attend the Ohio State University College of Medicine. Since I had attended predominantly black schools from K-12 and then Howard, medical school was my first time stepping foot into a Predominantly White Educational Institution (PWI). People have asked me if being at a PWI after having been cradled in majority black institutions my whole life led to my feeling out of place, or 'inferior', or if it gave me an 'impostor syndrome'. No, it was actually just the opposite. Because I had seen so much black excellence, I felt invincible. After medical school, my residency and fellowship training in internal medicine, cardiovascular diseases and interventional cardiology, took place at Emory University in Atlanta, Georgia.
AD: Were there any particular challenges for you on the road to becoming a medical doctor?
QC: There weren't any big challenges that stand out other than the need to prioritize studying, not over partying, and delaying gratification. Many of my friends were enjoying being finished with school, buying their first car, first house, and essentially living their lives while I was still in school and/or training. But since the opportunity to work towards an MD was a dream come true for me, none of it seemed like an inordinate challenge.
AD: What is your medical specialty?
QC: I am an 'Interventional Cardiologist', which is a heart specialist who specializes in opening blocked arteries and repairing heart abnormalities or defects with 'catheter-based' approaches. We repair the heart by accessing the circulation through an artery in the arm or leg, and then threading tubes and high-tech catheters, balloons, stents, and lasers to the heart.
AD: If I recall correctly, former Vice-President Dick Cheney had a series of those procedures. How did you ascend to become the Dean of Admissions at the Ohio State University's Medical School?
QC: After spending the first eight years of my career in a private cardiology practice, I missed teaching and the academic environment, so I sought a position at my medical school alma mater. In private practice, nearly 100% of a physician's time is spent taking care of patients. In what we call 'academic medicine', doctors work at medical schools and university teaching hospitals and have three responsibilities: caring for patients, teaching medical students and young doctors, and performing research. I thus left private practice to go into academic medicine.
After a short period of time I won several teaching awards from the students. When the Associate Dean of Admissions position opened, a colleague encouraged me to apply for it. My initial response was, 'No that isn't a part of my plan,' which was to impact healthcare and improve people's lives as the best interventional cardiologist and medical educator I could be. After giving it some thought, I realized that overseeing the admissions process at one of the country's largest medical schools would allow me to have an even greater impact on healthcare than direct patient care. So, I decided to apply for the position and the rest is history. Now I perform both roles – Interventional Cardiologist and Associate Dean of Admissions, allocating approximately half of my time to each role.
AD: Let's go back to #BlackMenInMedicine? Where did the hashtag come from?
QC: There are many black male physicians on Twitter. One day in 2017 some of us were having an online discussion about the landmark 2015 Association of American Medical Colleges publication entitled Altering the Course: Black Males in Medicine, which details the current severe shortage of Black males entering the medical profession. According to this publication, there were fewer Black males applying to medical school in 2014 than in the late 1970s and the downward trend continues. This portends a severe lack of Black male physicians in the future.
We discussed strategies to combat this trend and collectively came up with the idea of an online campaign to flood social media with images of Black male physicians at work, at play, and simply living their lives. The primary goal is to be role models for and inspire young men (and anyone) to pursue medicine. Other goals include changing the narrative about Black males – i.e. that not all are 'dangerous', but that many are physicians saving lives and serving humanity. We also wanted to speak out about injustice in any form against any group. The name of the campaign is thus '#BlackMenInMedicine'.
AD: This is an optional question, but based upon today's climate, have you gotten any pushback because it acknowledges just men and not women?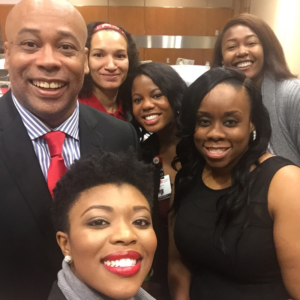 QC: Very little that has been openly stated, but we are sensitive to the fact that there are likely some who feel it's divisive and not promoting unity. We think that it's possible to promote Black men in medicine while supporting many other groups. Many of us also tweet using other hashtags that preceded #BlackMenInMedicine, such as #WomenInMedicine, #ILookLikeASurgeon (which promotes images of women in surgery), and others. We took this on because the low numbers of Black men in medicine, in academic medicine, in leadership roles, and amongst medical school applicants has reached a crisis. I should also point out that we, the original creators of this campaign, do not feel that use of the hashtag is proprietary. Anyone who wants to promote diversity in medicine, and particularly encourage Black men to pursue medicine, is welcome to use the hashtag. In fact, we encourage it.
AD: Are there particular programs at The Ohio State University for minority medical students?
QC: Yes. At the Ohio State University College of Medicine we believe that diversity drives excellence in healthcare, and we have several strategies to recruit and support diverse students and women. We're proud to be leaders in educating women and underrepresented minority physicians. The last four entering classes have been predominantly women, and according to 2017-2018 AAMC statistics, OSU ranks sixth of nearly 150 medical schools for the number of enrolled black medical students. We also have a post baccalaureate program called 'MEDPATH' that is focused on increasing the number of underrepresented and/or disadvantaged students entering medical school.
AD: When I was an undergraduate at Johnson C. Smith University in the late-1990s, many of us pondered practicing medicine, but few of us understood what it took to get into medical school – something a particular professor reminded us of regularly. Aside from the necessary academic credentials, what are some of the personal qualities aspiring medical students need to be successful?
QC: Today, most medical schools judge applicants using the Association of American Medical College's 'holistic review' framework, which recommends balancing the applicant's: experiences, personal attributes, and academic metrics (MCAT and GPA) when making a decision about their candidacy. While the MCAT (Medical College Admissions Test) and GPA are self-explanatory, it's important that aspiring physicians understand the importance that past experiences and personal attributes will play when your application is being reviewed. You will need to have a track record of compassionate community service, healthcare-related experience (shadowing or volunteering/working in a healthcare setting), leadership, and often research.
Regarding personal attributes, medical schools desire students who are: compassionate, collegial, curious, and who are self-directed learners. While the exact attributes and experiences may vary by school, medical school hopefuls need to ensure that their experience portfolio is full and that their recommenders can speak to the attributes mentioned. Often the difference between the applicant who gets accepted to medical school and the one who doesn't is not their MCAT score or GPA, but more so a matter of which applicant had the better strategy. Gaining acceptance to medical school is very competitive and applicants should have a well-thought out strategy. Some examples of strategic questions that students should think through include:
• Will I take a "gap year"?
• If I plan to take the MCAT in spring of my junior year, when should I take Physics?
• Which leisure-time activity will demonstrate the attributes that medical schools seek?
• Should I apply before my MCAT scores return?
• If my undergraduate grades are low, should I plan on graduate school? If so, what discipline? MPH or Masters Degree in a biomedical science?
I consider it part of my mission to provide the answers to these questions to students as early in the pipeline as possible. We do this via our OSU College of Medicine website (https://medicine.osu.edu/admissions/md/tips-and-advice/pages/index.aspx), by speaking to students via webinars (https://www.youtube.com/watch?v=Q_7B3qUjuJs), and via social media.
AD: Describe the landscape today in terms of getting into medical school versus when you were aspiring to study medicine yourself.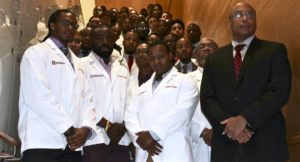 QC: I applied to medical school in 1986. At that time, the weight of academic metrics was definitely more than 1/3 of a candidate's application. Community service was almost 'optional' at that time. Academic achievement is still very important, and always will be when evaluating medical school applicants. However, it is very unlikely that a student will be accepted to medical school today without a record of compassionate community service and healthcare-related experience. Also, many medical school curricula employ both group-based learning and independent learning, so schools look for evidence of collegiality and self-directed learning to provide evidence that a student will be successful.
AD: Okay, Dr. Capers, that's all I've got. Thank you again for this opportunity to interview you, and also for providing the pictures to go along with this interview. I understand that your time is very valuable. Perhaps we can do follow up interviews at some point. Do you have any other parting comments or thoughts?
QC: No. Thank you again for giving me this opportunity, Dr. Dunbar. I'd be delighted to do this again, or even to make it a recurring feature. Good luck to all of your readers!
Thank you for taking the time to read this interview. If you enjoyed it, check out my 2019 interview with Dr. Capers.  If you've found value here and think it would benefit others, please share it and or leave a comment. Please visit my  YouTube channel entitled, Big Discussions76. To receive all of the most up to date content from the Big Words Blog Site, subscribe using the subscription box in the right hand column in this post and throughout the site. Lastly follow me on the Big Words Blog Site Facebook page, on Twitter at @BWArePowerful, and on Instagram at @anwaryusef76. While my main areas of focus are Education, STEM and Financial Literacy, there are other blogs/sites I endorse which can be found on that particular page of my site.