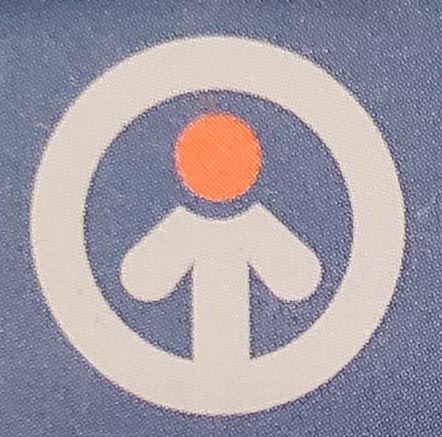 "When you are young, work to learn, not to earn!"
The first principle of my blog is Creating Ecosystems of Success. The idea for this piece came to me at least six months ago. As a writer, sometimes you have ideas that roll around in your head for a while asking to be put on paper. Sometimes the timing isn't right and then one day, that time comes. This blog post will bring together multiple topics: entrepreneurship, writing and life skills. In fact, I plan to gradually create a series just on writing and blogging, and I hope you enjoy this piece. The images used throughout this piece are from one of the business cards I had made up for myself, when I was a writer for the Examiner.
* * *
"What are you getting for that?" Someone I dated several years ago asked me this question with a bit of snark and petulance in her voice. I suspect it was because she felt that she was competing with my writing activities which had become my passion. I was writing for the online publication, the Examiner, in addition to a host of other activities I was involved in. The Examiner had several rules for its writers, and one of the biggest rules was that contributors had to publish something at least once a month. So, during that time I was always literally 'on the clock'. Once two weeks lapsed without publishing something, they'd send an automated email reminding you of their policy and its consequences.
"What are you getting for that?" I did receive 'something' from the Examiner as I pumped out article after article for them. The publication paid it's writers on a commission, though it was admittedly only 'peanuts'. It was by no means enough to pay the mortgage, and it was enough to only get a lunch from time to time. My significant other at the time was tickled when I told her what I typically got for the effort I was putting in.
The dollar amount I received didn't necessarily bother me though, as deep in my heart I knew that I was after something else at that time. I was after something that couldn't be easily spent up or paraded around. The most valuable compensation I received from the Examiner wasn't the money, it was the experience!
"Have you ever thought about taking a writing class?" The impetus for writing for the Examiner was the dream of a book I wanted to write. On a visit back to Buffalo, I showed my mother, a trained writer herself, a sample of what I'd written. I watched nervously as she quietly read it on the couch. She softly responded with the above-mentioned question which was as they say, "letting me down easy." The message clear though. I may have had some great story ideas, but I needed to learn how to write.
She was right, but I had to go forward with my dream somehow. Thanks to my friend George, I'd read the Passion Test and knew that I had to give it a legitimate try. But where was I going to learn how to write quality content consistently?
Two things happened at the same time right around 2014. I found The Writer's Center in Bethesda, MD and took a couple of writing classes there. One was a personal short essay class, and the second was a beginner's Science Fiction class. I also took a workshop about publishing.
"In order to become a writer, you have to read a lot and you have to write a lot!" As noted in the story of my blog, Dr. Gerald Early gave me this advice back in 1995 when he presented one of his books at the SUNY College at Brockport. He recommended that I could start writing for the school newspaper. I didn't take his advice back then, but I remembered his advice 20 years later when a woman named Kelley recommended that I apply to write for the Examiner. By chance we met at a STEM fair at Bowie State University.

I subsequently applied to be an "Examiner" and they accepted me. I specifically applied to be an "Education Examiner" as everyone had to specialize in an area. What ensued was a writing adventure that lasted for two to three years. Education was a vast umbrella and I could make almost anything fit under it. I was particularly interested in: education, science, money and life stories about my path as a minority scientist and others.
In addition to their time stipulation, the Examiner had other guidelines. They didn't want a 'blogging' format, so the use of "I" was limited and highly policed. They wanted large paragraphs to be broken up into smaller ones, and they wanted the pieces to be as short and concise as possible. They also gave us the Associated Press's guidelines to follow for properly abbreviating states, for reporting dates and times, and even for what and what not to capitalize in the titles of our pieces. Lastly, we were to add hyperlinks to our pieces, but only legitimate sources. "Wikipedia" wasn't considered a legitimate source.
Being on the board of directors of the Friends Arlington's David M. Brown Planetarium, I had a guaranteed supply of stories nine months out of the year, and the board enjoyed the free coverage. In addition to any education or life-related pieces I wanted to write, there were always current events in the news that were worth discussing. The racial controversy in the NFL's Seattle Seahawks' locker room comes to mind. The blackness of quarterback Russell Wilson was questioned by some of his teammates which set off a firestorm.
The retired and controversial professional basketball player, Charles Barkley, openly talked about the black community's, "dirty dark secret", regarding education and, "talking white", which further fanned the controversy. With my own experiences, I wrote a piece backing up Barkley which temporarily vaulted me into the number one ranked education writer, as it was so racially charged.
When you logged into your online 'dashboard', the Examiner ranked its top five or 10 writers in your area. The number one spot was usually held by a woman who I'll call "Nancy G". Nancy must've written for the Examiner fulltime and didn't have a 'nine to five', because she was always pumping out content.
It was amazing. Some of the black commenters were so worked up over my supporting Barkley's position, that they confronted me in the comment section of the article which surprised me. It was very educational as I learned about how people can be racially 'triggered', even by members of their own race over things that are true. I'll probably revisit this in the future.

I eventually learned that the internet is like a vast ocean where people are looking and fishing for different things. As a writer, unless you see your number of subscribers rise, or you see your social media likes/shares spike, you don't know who is looking at your pieces. That said people are out there watching you, even when you don't know it.
In January of 2015, I was contacted and offered the opportunity to interview actor Hill Harper regarding his collaboration with the National Honor Society (NHS) on its "Honor Your Future Now" campaign. Afterwards I also got to interview the President of the NHS, Dr. Jonathan Mathis. It was a lot of fun and something I never thought that I would do. It was the first of many interviews that I'd do when writing for them.
"You should work to learn, as opposed to learning to work!" This quote from Robert Kiyosaki's anonymous "Rich Dad" is one of the many riddles found within the Rich Dad Poor Dad series. In his books, Robert's core messages are about wealth creation and financial independence. He discusses how individuals who are interested in becoming 'investors' and 'business owners' should be willing to first seek out the knowledge they need to create their wealth, even if it means working with someone or on projects, for little or nothing simply to acquire the knowledge, experience and expertise which can be leveraged later.
This was in part what I was doing as I wrote for the Examiner. I was acquiring the experience as I had other bigger projects in mind further down the road. Up to that point though, I hadn't had any experience writing my own pieces, and publishing them. One of the biggest rules the Examiner warned us about up front, was that of 'quality control'. That is every piece we published had to be polished and 'squeaky clean' in terms of grammar.
In 2013 I gained a "Press Credential" at the "Congressional Black Caucus Annual Legislative Conference". I had published pieces for the Examiner for at least two years and earned the right to directly publish my pieces and bypass their editors. I was hoping to get 'news worthiness' for the piece which meant that it had to go up within 48 hours of the conclusion of the event.
Either by doing too many things at once, or just becoming complacent, I tried to publish an overview of the conference which was riddled with errors. One of the main errors was a misspelling of then President Barrack Obama's name. The Examiner staff flagged it and reprimanded me. I was so embarrassed as I read their editorial comments.
It was my second or third piece which was below standard and my right to publish without the editor's approval was revoked. I should've known better, but before the Examiner eventually closed its doors, I got the privilege back, though I had to earn it. The lesson was clear; don't attempt to publish poor quality work – a lesson I've brought with me here to my own blog.
What I got from writing for the Examiner making 'peanuts' was the experience – something money can't buy. The hours of writing, creating content, and my mother editing my pieces were all to set up some other writing projects I'd always dreamed of writing, and to be able to start my own blog. Back to Robert Kiyosaki's riddle, depending upon what you're doing, and what you want to do, acquiring the experience is the critical piece which sets you up to make the money later. It's one of the reasons he and others stress being "life-long learners".
* * *

In the process of writing and earning those peanuts from the Examiner, I gained the experience, confidence and I developed my own writing process which includes:
• The initial conception of the idea;
• Creating the first draft of the idea;
• Revising the piece two-three times, and approving of it myself before sending it for final editing by someone else and;
• Making any revisions after final editing as some last-minute ideas sometimes trickle in.
Much of this is not new by the way. I do liken it though to what Berry Gordy learned from working in the automobile industry. He learned the process of creating quality cars and then he translated that knowledge into creating quality records. So, in summary, while earning peanuts while writing for the Examiner, I learned:
• To write quality content (my own ideas and actual events);
• To use visuals with the pieces (with attribution when necessary);
• To add quality hyperlinks to my pieces;
• To write using the Associated Press's guidelines when applicable;
• To identify specific 'tag' words (used five times) in my pieces so that the piece will more readily show up in any Google searches and finally;
• To add the links to my other work at the end of pieces to allow readers to see what else I've written in that area or others.
I incorporate all these elements here on my blog. So, yes, sometimes to perfect your craft, or to learn from an expert/mentor, you may need to do it for free or next to nothing. As Stephen Covey stated in The Seven Habits of Highly Effective People, "Highly effective people start off with the end in mind!" Furthermore, as Stephen King said in On Writing, if it's something you love doing, no one will have to force you to do it, and you will likely do it for little or nothing, at least initially anyway.
In closing, thanks to the advent of Search Engine Optimization (SEO), my blog-platform has begun generating more than just peanuts and I'll just leave it at that. Again, this will be the first of many pieces I'll generate on blogging and writing. Stay tuned for more. I want to thank the Examiner for letting me contribute to their website.
I want to acknowledge my mother's eldest sister, my Auntie Melva for introducing the money-term 'peanuts' into my vocabulary as a kid. I first heard her use it in one of her many spirited discussions one day with her siblings. That might've been my first time in life comprehending that words in the English language can have multiple meanings.
I finally want to thank my mother for helping me along on this adventure. She's edited most of my stuff. Also, many of the seeds for this were planted several years ago in elementary school when she insisted that my brother and me learn proper typing technique. Neither of us understood why we were doing it at the time.
Thank you for taking the time to read this blog post. The following articles that I wrote for the Examiner which have been updated, revised and republished here on the Big Words Blog Site:
• The benefits and challenges of using articulate speech
• Challenging misconceptions and stereotypes in academic achievement
• Hill Harper discusses Honor Your Future Now campaign
• Dr. Jonathan Mathis discusses Honor Your Future Now campaign
• A Black History Month look at West Indian Archie: A story of wasted scientific potential
If you've found value here and think it would benefit others, please share it and or leave a comment. To receive all the most up to date content from the Big Words Blog Site, subscribe using the subscription box in the right-hand column in this post and throughout the site. Please visit my YouTube channel entitled, Big Discussions76. You can follow me on the Big Words Blog Site Facebook page, and Twitter at @BWArePowerful. Lastly, you can follow me on Instagram at @anwaryusef76. While my main areas of focus are Education, STEM and Financial Literacy, there are other blogs/sites I endorse which can be found on that particular page of my site.