Two of the principles of my blog are Financial Literacy/Money and Business/Entrepreneurship. Trucking businesses can be very lucrative if run the properly. A key aspect is keeping your fleet drivers safety. The following contributed post is entitled, 3 Ways To Keep Your Fleet Drivers Safe On The Road.
* * *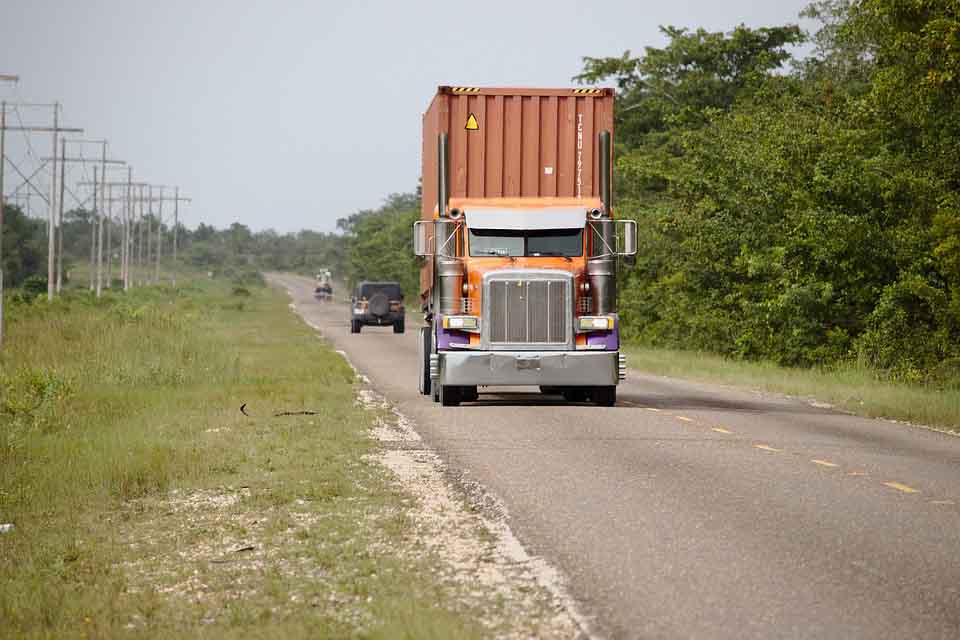 As a business owner, safety needs to be your number one concern, especially when it comes to protecting your employees. An accident and an injury at work could prove costly for your business, not only from compensation claims sought by your employee but by the level of productivity that will be cut if you are consequently short-staffed because the injury has resulted in an employee absence. Your reputation might also take a hit if you are seen to show negligence as an employer, and that could have a knock-on effect on your profits.
Now, health and safety dangers are not only found on site. As many business owners are reliant on company cars, vans, lorries, etc. for business meetings and cargo purposes, there are all of the expected risks that can be found on today's roads. According to Automotive Fleet, the annual accident rate for commercial fleets has risen to 20%. Sadly, many of these have resulted in fatalities, and so, if you do have employees working on the roads, you need to focus on their safety to ensure they don't become yet another statistic.
So, what can you do about it? You can't be with them on the roads, so you might think the situation is out of your hands. Not so, as there are a number of things you can do.
1. Make sure the vehicles are safe to drive
It is important to inspect your company's vehicles regularly, and while both you and your drivers should take steps to know what danger signs to look out for, you should also seek the assistance of a qualified mechanic periodically. If there are any problems, you should deal with them immediately, and that means booking in your vehicles at your local garage, or looking for specialist service support if specific parts are needed, such as those Sprinter Fleet companies who have the relevant Sprinter van accessories and parts to maintain your vehicle.
2. Ensure your drivers are trained to drive the vehicles in your care
While you know your drivers need to be trained and licensed to drive your company vehicles, you should still invest in extra training to ensure their safety on the roads. This includes specific 'behind the wheel' training courses for vehicles they may or may not have had the relevant experience in before, as well as e-learning courses that might focus on particular aspects of road safety. With prices starting at around $85 with courses provided by Skills Driving, you don't have a lot to pay, although even if at premium rates, you should never let a price tag get in the way of your employee's safety.
3. Install a camera system in your fleet vehicles
In some instances, your driver will not be to blame for any accidents that might occur on the road. However, there are other instances when they might be, perhaps because they have tried to pull off risky driving maneuvers, or maybe because they have become distracted and taken their eyes off the road. A fleet vehicle camera system will let you see everything, and while the driver might resent being checked up on, you should remind them that you are doing it for their safety. You can then bring up any mistakes or bad driver behavior with them should you notice them, although, in theory, the driver will probably drive more safely knowing that their actions are being monitored.
Finally
There is much you can do to protect your driver's on the road, so follow our suggestions if you are reliant on a business fleet. Let us know if you have any ideas too, especially if you're an employer where day-to-day driving is a necessity for your employees.