Two focuses of my blog are Financial Literacy/Money and Business/Entrepreneurship. If you are starting a construction business, there are some critical steps to starting it. The following contributed post is entitled, All You Need To Know to Get Your Construction Business Up and Running.
* * *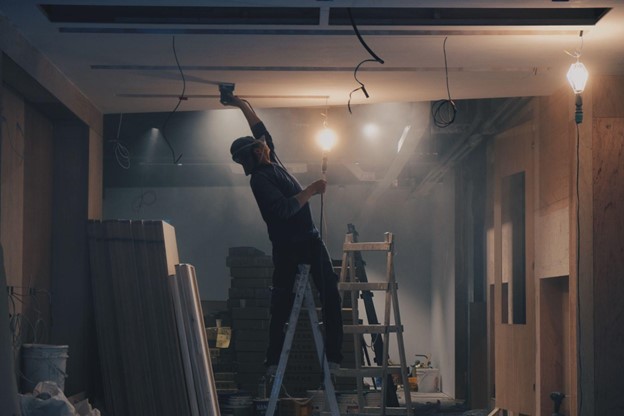 Starting your own construction business can be a daunting task. Whether you are a Commercial Paving Contractor or an extension expert, it's important to do your research and make sure you have everything in order before you take the plunge. This blog post will give you nine tips to help get your construction business off the ground. Keep reading for valuable information on licensing, marketing, and more!
1) Do your research
Before you start anything, make sure you have a solid grasp of the construction industry and its regulations. Research local permits and licensing requirements, as well as any special skills or certifications that may be needed to do the type of work you plan on doing.
2) Find a niche
Decide what kind of construction services you want to offer, such as residential or commercial projects. Having a focus can help differentiate your business from competitors and give customers an easier time when searching for the services they need.
3) Create a business plan
A good business plan should include short-term and long-term goals for your company, marketing strategies, financial projections, and personnel requirements, among other items. The better prepared you are, the easier it will be to persuade investors and lenders that your business is worth their money.
4) Obtain financing
Before you can get started, you'll need capital to build your business. You may be able to find funding from banks or private lenders as well as grants and other programs offered by government agencies.
5) Start a blog
Blogging is a great way to establish yourself in the construction industry and reach potential customers. You can use the blog to talk about your company, share helpful tips, and even offer free advice or resources related to construction projects.
6) Get the right equipment
Invest in quality tools and equipment that will help you complete jobs more efficiently. This may include things like ladders, power tools, saws, scaffolding and material transport vehicles. Approved Hydraulics will get you the specialist hydraulic equipment you need for construction needs.
7) Hire a team
If you plan on taking on larger projects, it may be necessary to hire additional staff. Look for people with experience in the construction industry who have the same vision as you for your business. Don't forget to check references and ensure proper insurance coverage is in place.
8) Build relationships
Establishing good relationships with subcontractors and suppliers can be beneficial for your business. Subcontractors can provide additional expertise or manpower when needed, and suppliers can offer discounts on materials that you need for a job.
9) Branding and marketing
Your business will have to stand out from the competition, so make sure you have a good logo and website to represent your company. You should also consider other marketing methods, such as flyers, magazine ads, and direct mail campaigns. Your brand is your identity, so make sure you get it right!
Starting your own construction business involves more than just having the right tools and knowledge. It's important to research, plan ahead, and build relationships that can help you succeed. With these nine tips in mind, you'll be well on your way to getting your business up and running! Good luck!