Two focuses of my blog are Financial Literacy/Money and Business/Entrepreneurship. Businesses while lucrative can be unwieldy things with multiple moving parts. Thus keeping those parts organized is critical. The following contributed post is entitled, How You Can Better Organize Your Small Business.
* * *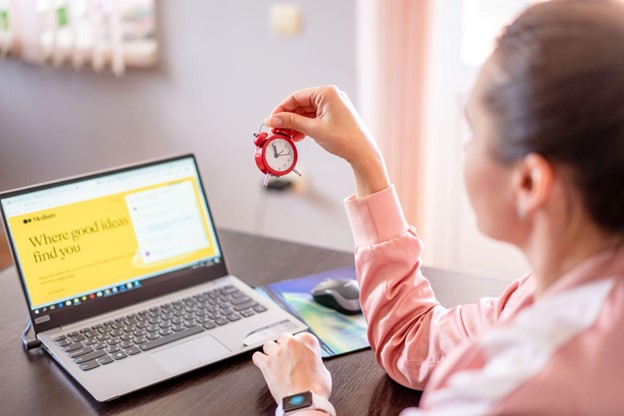 When it comes to running a business, efficiency is key. The faster that you can work, the more that you can produce in a shorter period of time. This means that you are able to produce more and make more of a profit. In short, time is money, so using your time wisely means that your business can be more successful. This applies to any business, large or small.
One way that you can boost the efficiency of your business is to make sure that everything is organized properly. Here are some tips to improve your organizational skills.
Create a Schedule
Some people are more naturally organized than others, but running a business requires self-discipline. You need to make sure that your client's needs are met and hit any necessary deadlines. The best way to do this is to set a schedule.
When you create a schedule, you write down all the tasks that need to be done. This immediately gives you a headstart as it means that things won't fall through the cracks. You know exactly what needs to be done and when it needs to be done.
Your schedule can be as detailed or as vague as you like, everyone works in different ways. However, it's best to keep a note of everything that needs to be done. A to-do list works well in tandem with a schedule. If you have multiple clients or customers, you should write down this information as well. Data is your friend.
When creating a schedule, make sure that you include regular breaks and administrative tasks that might not immediately come to mind. This way, nothing falls through the cracks and you can keep on top of smaller jobs. The sooner you get the paperwork done, the sooner you can move on to customer care and making a profit.
Scheduling in breaks will allow you to have a better work-life balance and reduce the risk of burnout. Organization should make your life easier and reduce your stress.
Using Organizational Software
One thing that can really help you to be more organized is using software to tackle timekeeping and administrative tasks. Computers are very good at some tasks, and timekeeping apps can keep you on track with your projects and make sure that you don't get into trouble with deadlines.
As your business grows, it will get more complicated and more and more of your time might be taken up by administrative and management duties. As mentioned earlier, time is money. While admin is a necessary part of running any business, it doesn't pay the bills and can eat up profitable time.
The good news is that you can use software to tackle these jobs. For example, statement reconciliation can be a thankless, time-consuming task that's prone to human error. But software can automate and streamline tasks like this, boosting your efficiency and allowing you to focus on other jobs. It also reduces the chance of human error, preventing costly mistakes.