Three focuses of my blog are Career Discussions, Workplace Discussions and Technology. Smartwatches are an innovation that is change most aspects of our lives. Smartwatches can significantly impact our time at work. The following contributed post is entitled, Improve Your Productivity At Work With Smartwatch.
* * *
The value of smart watches is continually on the rise, and more and more people are beginning to regard them as trustworthy additions to the workplace. This digital assistant that you wear on your wrist can take over a number of tasks, allowing you to increase your productivity in a variety of different work areas. It can do this by taking care of a number of different responsibilities. Of course, it is important to get a good one, and check the battery life for apple watch – no one wants it going flat in the middle of a working day.
Keep reading to find out more about the numerous ways in which a smartwatch can assist you with your professional needs.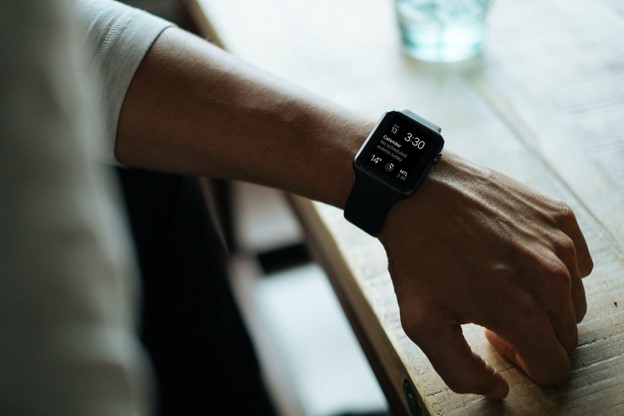 Never let a call go unanswered
It is possible that your chances of being successful at work will be hurt if you are absent when an important call comes in. It is possible that a smartwatch would come in handy in this kind of scenario. You will be able to stay on top of all of the daily work calls that come into your smartphone if you have a smartwatch because it functions as an extension of your smartphone and allows you to do so. Put away your smartphone and let your smartwatch handle all of your call responsibilities instead. You will not even need to take your phone out of your pocket.
Your wrist will serve as the control center for both incoming and outgoing phone calls, and you will be able to manage them all with ease. Without having to look at your smartphone, you are able to make and answer calls, access your call logs, and set favorite contacts. You will find that it is much simpler for you to complete a number of different tasks at the same time as a result of this.
Use voice commands
The use of smartwatches enables users to complete tasks with the assistance of their voice, which is a very convenient option. It is not necessary to take your phone out of its case in order to use the voice assistant on your phone any longer. Because some smartwatches come equipped with dedicated access to the voice assistant on the user's smartphone, it is possible to make phone calls, send texts, and perform web searches directly from the wrist with those smartwatches. Other smartwatches do not have this capability.
There are even options available that come with an integrated Alexa, enabling you to carry out tasks without the need to use your phone in the process. If you use your voice to get updates on the various tasks you are working on, you will be able to approach your work in a more methodical manner, which will allow you to get more work done.
Uphold a high level of performance at all times
Smartwatches are able to assist you in easily completing tasks such as these, whether you need to monitor some changes in the stock market or you just want to run some numbers on the calculator.
If you have the capability to directly access the internet on your wrist, you will have the ability to perform instant web searches, view your social media handles, and even keep up with daily current events. If you are on top of things and discover stories as they are unfolding, you can achieve this by staying informed and keeping up with the news.
Take the initiative in everything you do
A smartwatch's primary function is to act as a personal assistant by providing the wearer with guidance and reminders to help them stay on top of their day-to-day to-do list. If you have a smartwatch, you can use the watch's programming capabilities to create your own unique routine and instruct it to alert you of upcoming appointments that are particularly important to you.
With the help of a smartwatch, you will be able to manage all of your responsibilities, from keeping track of important phone calls and meetings to staying on top of all of your tasks. Make sure you do not forget anything by customizing your reminders for each of your responsibilities, which will allow you to stay on top of everything.
The functionality of smart watches is only going to continue to expand, which means that they will be of increasing assistance to us in a variety of different aspects of our work.