Three focuses of my blog are Financial Literacy/Money, Business/Entrepreneurship and Workplace Discussions. While the construction business can be very lucrative, it can also be very hazardous for employees. As such its important to think about how to minimize and even eliminate accidents. The following contributed post is entitled, How Can You Reduce Risk In Construction.
* * *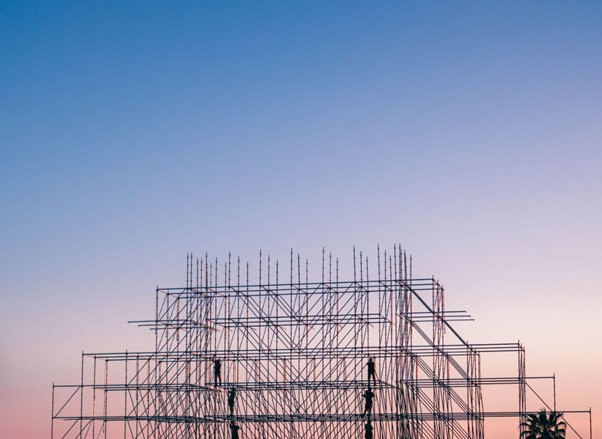 Construction projects are inherently risky, given the nature of the work and its dynamic conditions. While contractors take safety precautions to mitigate risks, there is still a chance for accidents to occur. In addition to the human cost, these mishaps can also have severe consequences regarding project costs and delays. Thankfully, there are ways construction firms can manage risk management effectively and reduce the likelihood of hazardous incidents occurring. How you approach risk management will depend mainly on your company's size, resources, and risk tolerance. With that in mind, here are some risk management tips for construction firms:
Communicate and train your workforce
Communicating and training your workforce can go a long way in preventing accidents from occurring. If you're working with contractors, ensure they are trained and certified for their job roles. This can help reduce the likelihood of mistakes and accidents occurring. Similarly, make sure your in-house team is trained correctly. If they are new to the industry, there is a chance they could be at higher risk of injury. You should also consider implementing a Code of Conduct, which can help reinforce your company's values and culture.
Establish a safety culture
Do you have a strong safety culture in your company? While this might seem common sense, it can be easy to get caught up in the day-to-day operations and lose sight of this goal. An excellent way to start managing risk is by fostering a positive safety culture. This means instilling a shared sense of responsibility within your team to reduce risk and promote safety. Remember, though, that a safety culture is not something that can be implemented overnight. It takes time to develop a strong safety culture within your team and requires ongoing communication, training, and reinforcement.
Assess your project's risk level
Before beginning a new project, you need to assess its risk level. Doing so will help you identify potential hazards and safety issues, which will help you mitigate them. There are several different ways to assess a project's risk level. For example, you can use a risk assessment checklist, risk matrix, or risk scoring system. You should also consider hiring a third-party risk assessment company if you are working on a large or complex project. This can help you identify potential issues before they become problems. At the same time, it can help you develop a comprehensive plan to mitigate risk.
Outsource to specialist third-party contractors
Working with third-party contractors is a great way to manage risk and reduce costs. This is particularly true if you require an aerial crane lifting helicopter, for example, due to working on a large, complex project and not having the necessary resources to complete it. However, you should always be sure to vet potential contractors thoroughly before signing a contract. You should check their insurance coverage, references, and experience working in your industry. Doing so will help you identify potential issues and risks. You can mitigate these risks by drafting a comprehensive contract that outlines each party's obligations and responsibilities. You should also consider including an indemnification clause that ensures the contractor takes full responsibility for any incidents and mishaps associated with the work they are contracted to do.
Summing up
Construction projects are inherently risky, but there are ways to manage risk effectively. Before beginning work, communicate with your team, establish a safety culture, and assess your project's risk level. You can also outsource to specialist contractors to reduce costs and risks associated with the project. With these tips in mind, you can better manage risk and reduce the likelihood of accidents occurring during your construction project.