Two focuses of my blog are Financial Literacy/Money and Career Discussions. There are special financial considerations for different ethnic groups. For Filipinos working overseas there also special considerations. The following guest post is entitled, A Financial Guide for Overseas Filipino Workers.
* * *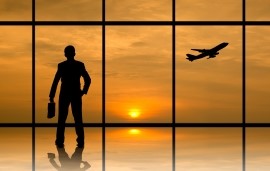 The Philippines has a long history of emigration, with an estimated 10 million Filipinos living or working abroad. Most of these individuals are Overseas Filipino Workers (OFWs) who chose to migrate to find better opportunities and improve their standard of living. While there are many reasons why OFWs decide to relocate, the most common motivations include the desire for higher wages, better working conditions, and increased safety.
Despite the challenges OFWs face, they continue to be one of the country's most important sources of foreign exchange.
Many factors contribute to the success of OFWs overseas. In addition to their determination and work ethic, they also benefit from government programs that protect their rights and welfare.
Despite these measures, however, there are still many risks associated with migration. Some of the most common problems OFWs face involve financial difficulties. Fortunately, these tips can help them become financially literate while away from their homeland.
Read Up on the Employment Contract
Before OFWs move abroad, they will often secure a job position that justifies their relocation. In most cases, they sign an employment contract outlining their employment terms.
This document is essential because it can help OFWs understand their rights and obligations while working overseas. It is also good to consult a lawyer to ensure the contract is fair and protects their interests.
In addition to reading the contract carefully, OFWs should also be aware of the laws in their host country that pertain to migrant workers. These laws may differ from those in the Philippines, so OFWs need to be informed about their rights and responsibilities before signing any documents.
Moreover, OFWs might consider taking part-time jobs or starting businesses to supplement their income. However, they should always bear in mind the conditions of their employment contract to avoid violating the terms of their agreement.
Save for Emergencies
One of the essential things OFWs can do is to save money for emergencies. Unexpected expenses can arise anytime, so it is crucial to have a buffer in case of unforeseen costs.
There are many ways to save money, but the simplest is to open a savings account and make regular deposits. Another option is to invest in liquid assets such as stocks, bonds, or mutual funds.
OFWs should also create a budget and stick to it as much as possible. This strategy will help them track their expenses and ensure they are not spending more than they can afford.
Finally, planning what to do in case of job loss or other financial setbacks is essential. OFWs should ensure they have enough to cover their living expenses for at least three months.
Invest in Insurance
Investing in insurance is another way OFWs can protect themselves financially. There are many different types of insurance, but the most important for OFWs is health insurance.
Health insurance will help OFWs pay for medical treatment if they get sick or injured while working abroad. It is also a good idea to get life insurance in case of an unexpected death.
Of course, OFWs will need to pay premiums for their insurance policies. However, these costs are often worth it to have peace of mind in case of an accident or illness.
In addition to health and life insurance, OFWs might consider getting property insurance. It will protect their belongings in case of theft, damage, or natural disasters.
Remit Money Regularly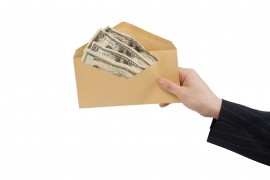 Another way OFWs can stay financially afloat is to remit money regularly to their families in the Philippines.
This step may seem like a small gesture, but it can make a big difference in the lives of loved ones back home. Additionally, remittances can help boost the Philippine economy by providing a much-needed source of foreign currency.
Of course, OFWs will need to be strategic about how they remit money. They must identify the best ways to send money to the Philippines.
There are many money transfer services that OFWs can use, but it is important to compare fees and exchange rates before choosing one. Additionally, OFWs should inform their families on how best to use the remittances they receive.
For instance, the money can cover essential expenses such as food, shelter, and education. It can also be saved or invested in the future.
Build a Support Network
One of the best things OFWs can do is to build a support network of family and friends. This network can provide OFWs with emotional and practical support when they need it most. Additionally, it can provide information and advice on managing finances.
Of course, not all OFWs will have family or friends in their host country. In this case, they might consider joining an organization or club for Filipino expatriates. These groups can provide OFWs with a sense of community and help them adjust to life in a new country.
Final Thoughts
Overseas Filipino workers play a vital role in the Philippine economy. They also face many challenges, both financial and otherwise. Fortunately, there are steps OFWs can take to protect themselves financially. These include saving for emergencies, investing in insurance, remitting money regularly, and building a support network.
By following these tips, OFWs can ensure they stay prepared for whatever challenges they may face. Additionally, they can provide stability for their families back home.