Two focuses of my blog are Financial Literacy/Money and Business/Entrepreneurship. Depending on the type of business you're running, you may need to consider outsourcing in order to maximize your productivity. The following contributed post is entitled, Five Benefits Of Outsourcing.
* * *
More and more businesses are learning to strike a balance between quality and cost without compromising on the way to their business runs. It is a mess to think that your business is going to be a success just because you're putting in your all – it's not just about you! In fact, your business is only going to be a success if you hire the right people to help.
Sure, you may start out by yourself, but you're likely not going to be the one hosting the VPS that you put in place. You're also not likely to be the one doing your taxes at the end of the financial year. Being able to have the right people on your team will keep your business secure, it will keep you sane, and it will stop you from burning out as a business leader. Most businesses will benefit from reducing their costs, and one of the best ways to do that is with the help of outsourced experts. Below, we have five top benefits of outsourcing in your business.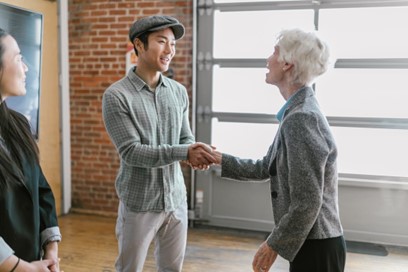 1. You're going to improve your efficiency. Improving efficiency is so important in your business and outsourcing enables you to do that. You can hire an expert who may not necessarily be available in your area – allowing you to cast a wider net for talent. In a candidate lead market, which is what we are experiencing right now, finding the right talent is harder than ever. When you outsource, you're going to find someone who knows what they're doing and you have a global reach to do it.
2. You will reduce your costs. One of the biggest driving forces behind companies who prefer to outsource rather than hiring in-house teams is money. If you are a business leader you would've seen over the pandemic the money that you have saved by not having a whole team of people in your office. In fact, you may find that your office space is going to benefit from outsourced workers rather than in-house ones because you don't even have to have sign fice at all! Cost reduction in areas of renting and utilities will mean that you can spend that money elsewhere to expand your business in the best way.
3. You have the chance to expand your business. When you outsource, your company is able to expand business operations overseas. Outsourcing doesn't have to be a local thing, which means that you can access better things abroad and your goals for business expansion can be achieved effortlessly and lower costs. There should be a dream that comes to your business, especially if you are looking into global domination as your dream goal.
4. You can offer a comfortable work environment. Your team who are currently at work but at home are going to be able to get a much more comfortable working environment because of outsourcing. Remote work is beneficial to many employees, as they can work and stay close to the left ones at the same time. You're also going to be a much more popular employer if the pack that you can offer.
5. Increasing productivity. Lastly, as your team is no longer going to be bombarded with huge responsibilities, they are going to work better and smarter on the tasks that they do have.