Two focuses of my blog are Financial Literacy/Money and Business/Entrepreneurship. A major part of any business is its bookkeeping which allows for effective tracking of dollars. A powerful tool for this is QuickBooks. The following sponsored post is entitled, How Does QuickBooks Make Business Management Efficient?
* * *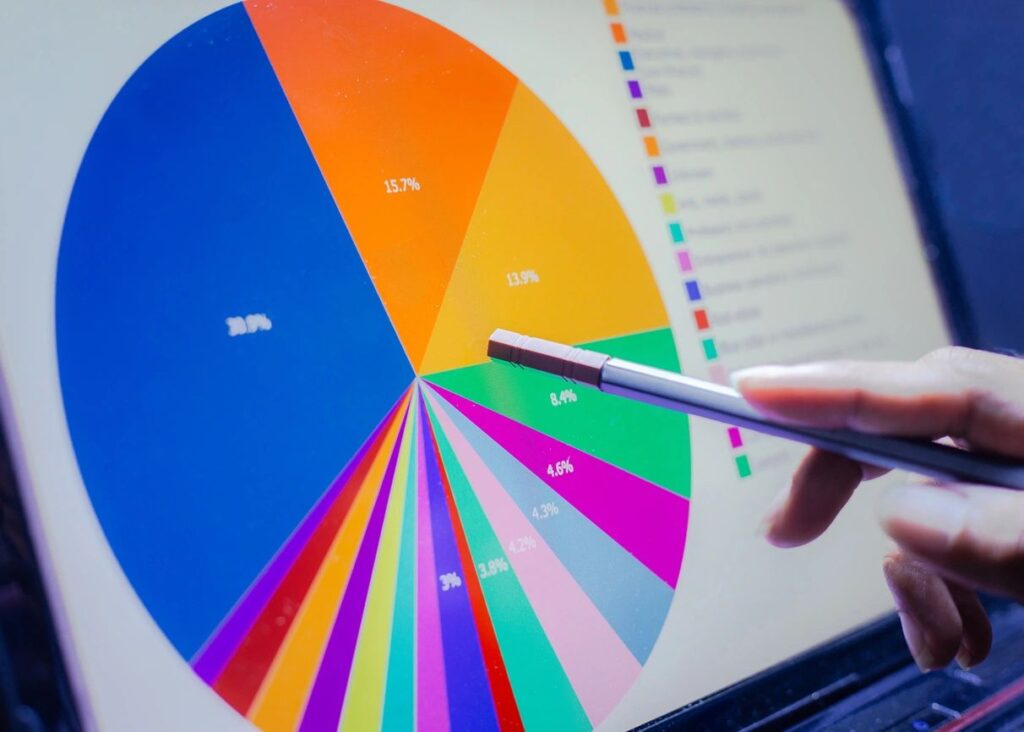 Having a complex chart of accounts can be a pain. If you have Quickbooks enterprise solutions, you'll be glad to know that the payroll function can automate recurring payments, reduce the burden of data entry, and improve your overall business management. Here are some other ways to make QuickBooks work for you. Let us take a look at some of the most important features. After reading this guide, you'll be ready to implement them in your own company.
Multidimensional reporting eliminates the need for a complex chart of accounts
Multidimensional reporting in Quickbooks is useful for tracking transactions, inventory, and other details at the transaction level, and it eliminates the need for a complex chart of accounts. With this feature, you can view transaction details at a transaction level, making it easier to identify the source of any given expense. This feature is not available in all Quickbooks versions, but it offers many advantages.
For multidimensional reporting, the chart of accounts is organized according to the account's type, name, and detail. These details determine the information shown on the key financial reports. The chart also displays the balance, transaction history, and account status. It also enables users to create sub-accounts to analyze and compare the financial performance of multiple entities. The chart of accounts is essential for analyzing a company's financial performance.
Its payroll function automates
Recurring payments are necessary to maintain a smooth operation in today's world. A payroll function of QuickBooks can schedule and process recurring payments for employees and customers. In addition, its payroll function helps you automate recurring payments through ACH, an electronic payment network that connects U.S. financial institutions. It allows you to automate recurring payments in QuickBooks and save yourself a great deal of time and money.
Managing payroll requires accurate and timely data. QuickBooks offers several options for recurring payments, including direct deposit, paper check, and schedule pay. All of these options will simplify the process and make business management efficient. In addition, you can choose to have recurring payments auto-addressed to specific employees. QuickBooks also supports recurring payments through QuickBooks Business Network. If you have a business in the U.S., this feature is free to your clients and accountants.
Printing checks reduce data entry hassles
While you may have been using online banking for years to process your business's transactions, you may not have printed checks for your customers. While this may be a hassle, software that allows you to print checks can make your life much easier. You can now easily handle multiple accounts and print checks at the click of a button. By minimizing data entry hassles and improving your business's efficiency, you can save time and money while printing checks.
The first step in printing checks in QuickBooks is to set up the program to enable this feature. To do this, go to the Vendors tab and click the '+' sign. Then, click Print Checks and select the layout that you'd like. You'll have a check printed out for all your customers when you're finished. Printing checks will reduce your data entry headaches in QuickBooks by allowing you to print a single check for your customers.
Inventory management
Advanced inventory functionality in QuickBooks Enterprise allows users to monitor costs and prioritize sales orders. The inventory level updates in real-time and purchase orders are automatically generated. A well-designed inventory management system will maximize company growth and income. To maximize productivity, inventory management should be easy and simple.
Accurate data is important for inventory management. If you are handling multiple inventory levels, everyone on your team must use the same system. Incorrect data can lead to excess inventory and displeased customers. Quickbooks inventory management helps you maintain accurate data, preventing errors and miscalculations. In addition, inventory management is easier to track than ever before. And as a business owner, time is money, and you don't have to wait until you have sales to see what your inventory is worth.
Billing capabilities
Integrated sales, finance, and fulfillment teams work together to improve accuracy and eliminate billing errors. Its billing capabilities help companies meet accounting standards while strengthening revenue recognition processes and driving fulfillment accuracy.
Smart business features help you stay abreast of your finances with ease. QuickBooks provides automatic notifications of changes to revenues. It also allows company officials to view their financials at any time. Whether your company is growing rapidly or starting, Its billing capabilities can help you manage your finances efficiently. While many business management systems are limited to a single system, its flexibility means it can grow with your business.