Two focuses of my blog are Financial Literacy/Money and Business/Entrepreneurship. Pop-up events can very valuable tools depending on the type of sector you're in. The following contributed post is entitled, 5 Steps To Prepare Your Company For A Pop-Up Event.
* * *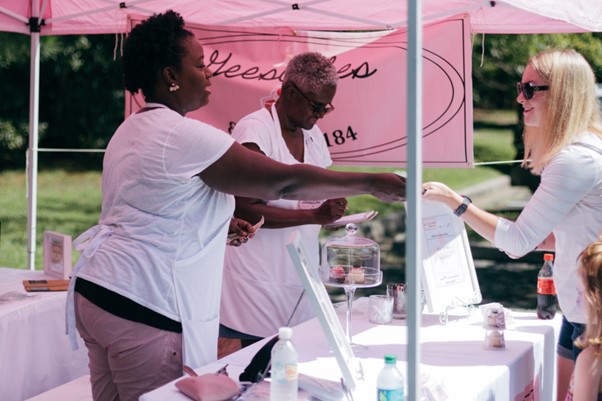 Pop-up events are fast and simple ways to introduce your brand or company to a potential customer base. They're also a fantastic way to test the success of your product among an exclusive target audience. It is an opportunity for brands to introduce their products in a way that's different from other marketing strategies. They are usually inexpensive and accessible ways for businesses to meet potential customers and grow their customer base without making significant investments. Let's take a look at how you can get started with setting up your pop-up event.
Identify your goals
Before you select the best event to host, you'll first have to identify your goals. What do you hope to achieve from hosting a pop-up event? The answer to this question will help direct your business strategy moving forward. A pop-up event is a great place to start if you're looking to promote your product. Pop-up events are inexpensive and easy to set up, which means they're also a great way to test the success of your product. Hosting an event is a great way to get your product in front of many people quickly and efficiently.
Practise talking to customers and relaying required information
Although you want to host an event that's unique and special, you still want to ensure it's approachable for everyone who may attend. One way to ensure your event is approachable is by practising talking to customers who are interested in your event. This can be done in person or through online mediums like polls. Before setting up the event, make sure you have a general idea of what customers want to see at your event.
Choose the right staff to staff your location
If you plan on hosting your event in a physical location, make sure you have the right staff to staff the location. If you're hosting the event at a bar or restaurant, you may have the opportunity to have someone from the establishment assist you. You need someone confident and knowledgeable about the company and the products or services you promote to have maximum impact.
Don't forget branding
Even though you're hosting an event to promote your product or company, you'll also want to make sure there is plenty of branding at the event. This will help set your event apart from other similar stalls being hosted simultaneously. A simple banner that states you will be hosting an event at the location will help draw more visitors to your event. If you plan to set up a booth at the event, ensure you have plenty of branding. You'll likely want to wear branded clothing and make sure you have branded accessories like bags, pens, and other swag. You'll also want to ensure you have branding on hand, such as business logo stickers that can be placed at your booth.
Promote your attendance at the event
Finally, make sure you promote your attendance at the event. You'll want to publicize the event through social media, email lists, and other methods of communication. Ensure that each post highlights the benefits of attending the event and any special giveaways that may be offered. You'll also want to ensure you send out emails to your subscribers letting them know about the event. You'll want to send this out at least a couple of weeks in advance, so people have enough time to mark their calendars and plan on attending.
Hosting a pop-up event effectively introduces your company or product to a wide range of people. It's a low-cost marketing strategy that allows you to test your product in real-world settings before investing in more robust marketing campaigns.