Two focuses of my blog are Financial Literacy/Money and Business/Entrepreneurship. A key component to the success of your business is customer satisfaction. As such you want to avoid those things that would sour your customers. The following contributed post is entitled, Common Reasons For Customer Dissatisfaction.
* * *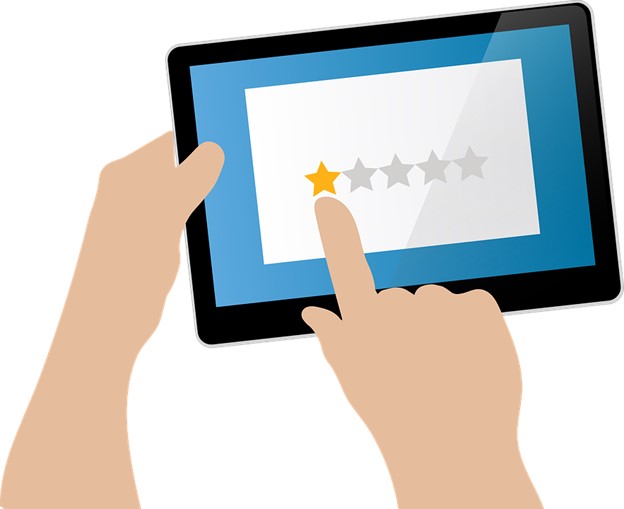 Customer dissatisfaction occurs when your business fails to meet the expectations of your customers.
For you, the consequences can be dire. After failing to satisfy your customers, you may lose their custom in the short or long term. The reputation of your business could be badly affected if bad word of mouth and online reviews reflect the areas in which your business has fallen down. And as a consequence of these situations, you could make losses in your business if news of customer dissatisfaction spreads.
As a business owner, you know the importance of making your customers happy. Dissatisfaction is not the word you want to hear. But to understand more, let's consider why customers may be dissatisfied.
#1: Poor quality product or service
What are you offering your customers? If it's a particular product, it needs to be of good quality, functional, and long-lasting. Something of poor quality that breaks within days or weeks of purchase is hardly likely to satisfy your customers.
If you are offering a particular service, you need to fulfill what you have promised. The work you do for the customer needs to be of good quality because this is what they expect when they pay you. A rushed job that fails to meet their needs is going to cause dissatisfaction.
To ensure quality, you should commit to training for yourself and your team when it is needed. And if certain tasks can't be managed properly in-house, you should outsource to experts, such as industrial sewing services if you are selling fabric-based products. By taking these steps, you will be better able to offer quality to your customers.
#2: Bad customer service
When your customers reach out to your business, they expect timely answers, polite interactions, and a proper answer to the questions they are asking. They don't expect a long wait on the phone, rude customer service representatives, and a less-than-satisfying response to their queries.
For the benefit of your customers, you need to make sure your employees are trained in customer service skills. You need to monitor their interactions occasionally and give them guidance or warnings if they aren't treating your customers well. And you also want to cut down on wait times when your customers try to reach you. Outsource to a call center if you need to, provide a live chat option on your website, and be diligent when it comes to answering emails and returning phone calls.
#3: Overpricing
You will be keen to make a profit in your business but that profit shouldn't come from overpriced products. When a customer realizes that they have paid more than is standard for a product or service, they will be quick to let the world know on business review sites and social media.
You make a profit by gaining more customers and not by ripping them off. So, make sure your pricing is fair by conducting a pricing survey before settling on a final cost. This way, your customers won't slam you for unfair pricing and you won't lose them to business rivals that are offering cheaper prices.
Finally
By keeping your customers happy, you will experience return custom, better word of mouth, and higher profits. So, consider your customers. Are they satisfied with your business? Find out by asking for their feedback and by checking reviews about your business online. If you need to make changes to counter criticisms, then do so.