Two focuses of my blog are Financial Literacy/Money and Business/Entrepreneurship. Your marketing is arguable the most important of your business, and it thus must be honed to perfection. The following contributed post is entitled, Simple Tips That Will Help You To Effectively Market Any New Business.
* * *
If you want to start a new business, then you will know how exciting this can be. You may feel as though there are so many opportunities available for you to take advantage of and that you just can't wait to get things off the ground. This is understandable, but at the end of the day, you still need to make sure that you are putting in the work to market yourself. This can be difficult if you don't know where to start, but there are things that you can do to try and make things easier.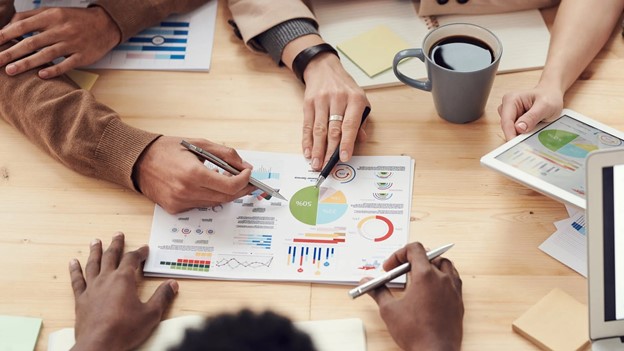 Make sure you Plan
You have to plan out everything you can. It is imperative that you structure your ideal customer approach. Who do you really want to target? What challenges does your service or product solve? How do you make other people's lives better? How do you benefit other people? Are you really able to add value? If you can think about questions like this sooner rather than later then this will help you to get a very clear picture of who your audience is and you can also hone in on your target customer too. When it comes to targeting customers, you have to know them both inside and out. Research is imperative, as it will help you to draw a profile of your customer and it will also help you to ensure that any current and future products are created with those people in mind.
Building your Site
There are a huge amount of website tools available for you to choose from. If you run a start-up then you probably don't need to invest in your first website, a huge amount. Sure, your website will be your shop window and it is your chance to get noticed, but at the end do the day, you really don't need to spend a fortune. After all, websites are constantly changing, so you should never expect perfection from the get-go. Having one will place you way ahead of the crowd, and it will also open you up to a lot of traffic too. When it comes to your website design, you have to be flexible. You need your site to state what you do, and you also need to make sure that it is obvious who you are targeting, if you can do this then marketing will become easier. If you are creating a niche website, such as a boudoir photography service, then it's helpful to invest in a boudoir photography marketing service, as they can really help you to capitalize on your website, and the results you achieve.
Email Marketing
Email marketing is a vital part of your marketing plan. It isn't something that will go away soon either. It's one of the top demands of the generation and it is also one of the many awareness activities that marketers use. This is not likely to change either. Building a list can seem difficult, and this is especially the case if you are starting from zero. That being said, there are many ways that you can get people interested. For example, you can use your social media channels, and you can also do your bit to offer various incentives too.