A key focus of my blog is Career Discussions. I the course of pursuing one's career, there will likely be job changes for one reason or another. Find the next job isn't always easy or straight forward. The following contributed post is entitled, Job Hunting Hacks: Steps To Help You Find Your Next Job.
* * *
Job hunting is never easy, but in the aftermath of a pandemic, it can be particularly challenging. If you're currently looking for a job, or you're thinking about changing careers in the future, here are some steps to take to find your next role.
Update your resume
The first step to take when applying for any kind of job is to update and review your resume. If you haven't applied for a job for years, or you tend to hit the 'submit' button without checking your resume first, it's essential to take the time to read the information and make sure that it's up to date. If your resume is out of date, you could be selling yourself short. Include recent developments in your employment history, training and qualifications, and tailor each application to the specific role.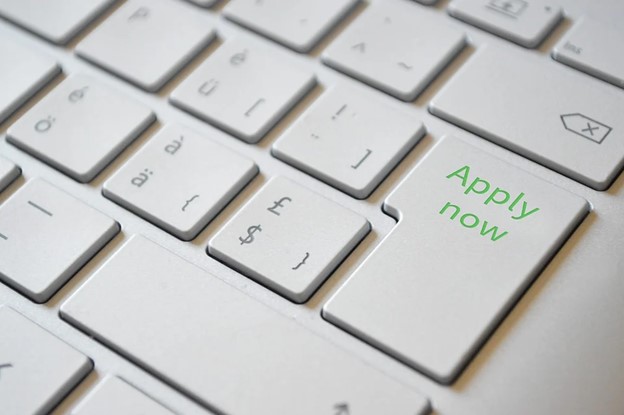 Image by https://pixabay.com/photos/application-keyboard-apply-now-3695107/
Improve your interview skills
Job interviews are daunting, and many of us feel anxious and nervous beforehand. If you tend to experience severe anxiety, or you don't perform well under pressure, it's wise to consider doing workshops or classes to help you build confidence, control nerves and navigate the process smoothly. Practice presenting, public speaking and answering questions and go through role-play scenarios. If you get an interview for a job, take your time to respond to questions, arrive on time, make sure you look the part and showcase your personality and passion.
Protect your online reputation
Today, employers can find out about candidates before they even meet them at an interview. If you are hunting for a new job, it's wise to think about how you come across online. Set your social media profiles and accounts to private, delete posts you have shared in the past that could possibly cause offense or damage your reputation, and investigate services that remove mugshots if you've been cleared of charges. If an employer searches for information about you online, you want them to be able to find content or data that create positive impressions. It's worth checking privacy settings and removing posts or photographs you might not want in the ether before you start submitting applications.
Register with reputable recruitment agencies
It is possible to find jobs without working with recruiters, but registering with a reputable recruitment agency that has an impressive track record can boost your chances of landing a great job. Look for companies that specialize in the industry or sector in which you want to work, update your resume and talk openly about what you're looking for. Recruiters have relationships with employers and employees and they will notify you if an opening comes up that matches your skill set, experience and preferences.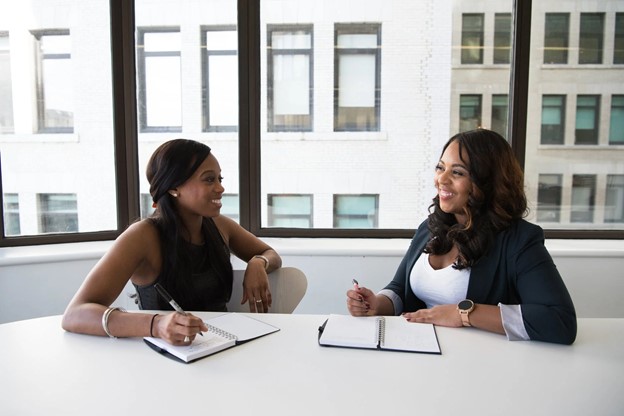 Picture from
https://www.pexels.com/photo/two-woman-in-black-sits-on-chair-near-table-1181605/
Job hunting is challenging at the best of times, but many people are struggling to find the perfect position in the wake of the pandemic. If you are currently looking for a job, or you are considering a change of career, there are steps you can take to maximize your chances of success. Update your resume, tailor each application, hone your interview skills and protect your online reputation. It's also an excellent idea to register with reliable recruitment agencies and to sign up for online job alerts.