Two key focuses of my blog are General Education and Health/Wellness. While it's not understood, movies actually benefits for the minds of young people. The following contributed post is entitled, The Neglected Subconscious Benefits Of Movies On Young Minds.
* * *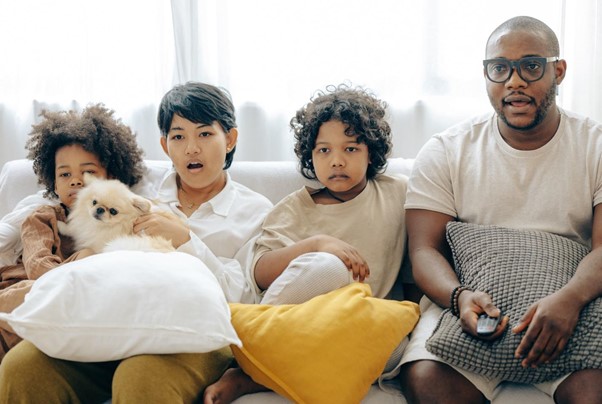 Image Credit: Photo by Ketut Subiyanto from Pexels
It is no secret that people love going to the movies. Whether you are a child, teenager or adult, there is something about seeing your favorite character on the big screen that provides an unparalleled experience.
Research has shown that this can positively affect the subconscious mind in adulthood when your kids watch films with powerful characters. This article will explore some of these overlooked benefits!
Educate on Social Issues
Movies can help educate your kids on social issues. For example, when they watch movies about bullying, they can become more sensitive towards their peers and are less likely to become bullies. In addition, films with women in leadership roles can help children learn to see women as equals in society.
Understanding Other Cultures
Movies can help children understand other cultures and their customs. For example, by watching movies with people from different backgrounds, they can slowly start understanding other cultures in the process. This shift is necessary because many films today focus on Western culture, but there are websites to watch any movie. For example, if you love to watch Asian movies, you can search how to watch Japan Netflix Movie and get help to do so.
Inspiring Creativity
Movies are a place where your children can get their creative juices flowing. For example, if there is a song playing in the movie that they love or an animal on screen they want to learn more about, it gives them the incentive to do research outside of class and discover new things for themselves. As a result, movies foster their creativity in the process.
Increased Emotional Intelligence
Research has shown that watching movies as a child increases emotional intelligence. Therefore, your kids will have the ability to better understand and react to other people's emotions without being overwhelmed or confused by them. Emotional intelligence is vital for leadership and forming connections.
Expanding the Mindset
Kids who watch movies are also able to expand their mindset. For example, suppose they see a character in the film that is different from them. In that case, they start to understand differences and similarities between themselves and others, making it easier for them to feel comfortable around people of all races, genders, and backgrounds.
Developing Empathy
Additionally, research has shown that when kids watch movies, they will develop empathy faster than those who don't. Typically, if an actor/actress on-screen does something wrong but gets punished later for it, then kids are more likely to believe that what happened was fair. Ultimately, such scenarios teach children about morality and justice for all.
They Stimulate Interest in Science
Movies can also teach scientific discovery. For example, if a character in the film is working to find an answer and then eventually does so, this will help children learn that anything is possible with enough time or effort. Kids need to know that these types of discoveries are within their reach at a young age as well! After all, prominent scientists got inspiration from cartoons like Elon Musk to go to space.
Kids Become More Tolerant Of Diversity
Finally, movies can help kids be more open-minded. For example, if a child dislikes someone in the film, they may find themselves tolerant of the person after seeing them being hurt or mistreated by those around them.
It also helps with their understanding of people who are different from them or similar to them. So, therefore, instead of feeling alone or isolated, they will embrace whatever makes them unique, and they'll know there's somebody out there just like them.
Promotes Diversity and Acceptance
Movies can also promote diversity and acceptance. For instance, children who don't travel can understand that different races, religions, and cultures make up humanity. Ultimately, such understanding eliminates unfounded prejudice and hatred.
Moreover, if a child sees someone in the film with a disability or losses they may have undergone, it will help them understand that their situation is not permanent. Since they might not have known others go through similar struggles as their own, but now, through television, they will embrace the endless opportunities despite the obstacles.
Final Thoughts
In conclusion, movies can be a fantastic way for children to learn more about the world around them and interact with it. They provide many easy enough benefits for kids of any age level to take in, so make sure your little ones have plenty of access to these types of films. Moreover, through film, children understand complex concepts that you might have had a hard time explaining.