Two focuses of my blog are Home/Living Discussions and Home/Property Discussions. One of the most important rooms in your home is the bathroom. Likewise a key room to update is the bathroom. The following contributed post is entitled, Update A Tired Bathroom With These Tips.
* * *
Our bathrooms are a necessary component of our house. They are arguably the busiest room in the house after the kitchen, especially in the mornings when the whole family is attempting to shower and get dressed. The bathroom must appeal to more than just the family. In the event of guests or visitors, it must also be attractive and pleasant. Of course, a decent shower and bidet toilet combos are a must for comfort but the smaller details can make a big difference.
Your bathroom will not make a good first impression if it is outdated and drab. The issue is that entirely renovating a bathroom may be pricey. But have no fear: here are a few basic strategies for updating a tired bathroom on a tight budget.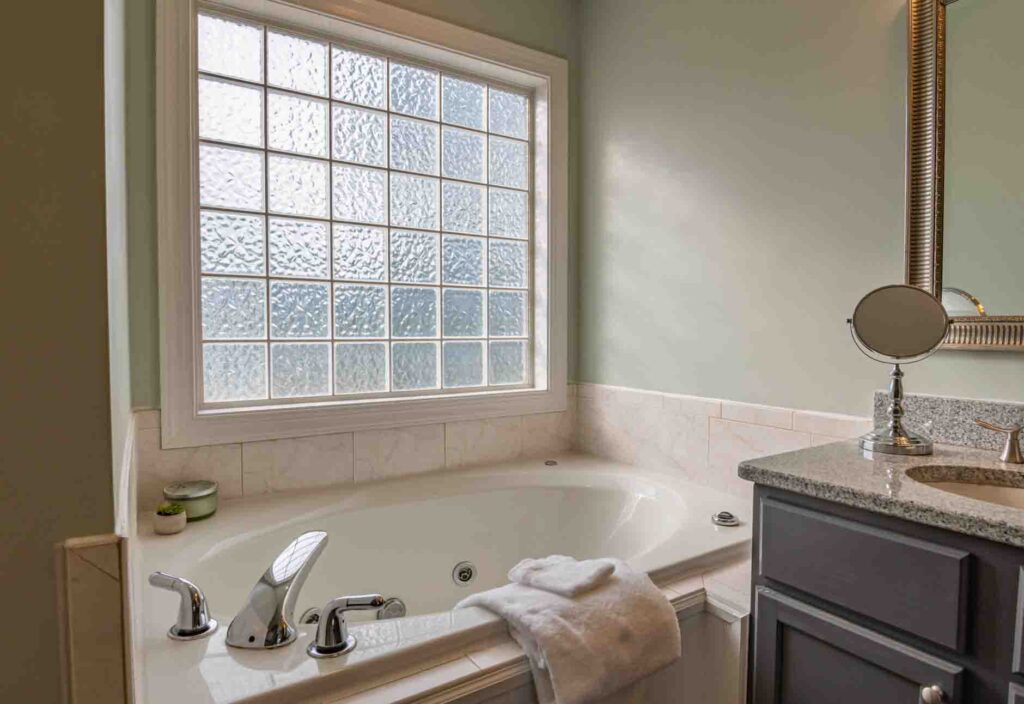 #1 Storage solutions
Even a large bathroom can appear cramped and small if there is a lot of unwanted clutter and rubbish in it. Get rid of anything you do not use or need, and try to finish a bottle of shower gel or soap before purchasing another. Look for storage in cabinets and cupboards loaded with beautiful baskets and tubs to help you become organised and provide the illusion of more room.
#2 Give it a fresh coat of paint
This applies to almost any space, but notably a bathroom, which can rapidly become grimy and tired-looking. A fresh coat of paint, even if it is simply plain white, can breathe new vitality into a room. If necessary, colours can be added later with accessories. If you do not use a paint specifically made for bathrooms, it will fade very quickly, so pick the right one.
#3 Purchase some new towels
A new set of brightly coloured, fluffy towels can transform a bathroom. Consider how you will display them: will you roll them up and place them on shelves or in boxes, or will you think outside the box and use antique ladders set up against a wall as a towel rail, which is quite popular right now?
#4 Clean up the grouting
Grouting between tiles that is grubby will always detract from the appearance of a bathroom. Buy a grout pen, which can be found for a low price at any DIY or hardware store, for a quick remedy. Grind away the previous grout and replace it with a new compound for a better look. It takes a little longer, but it looks better in the long run.
#5 Accessorize, accessorize, accessorize
This could be the most enjoyable part. Polished chrome accessories are the way to go for a timeless style – towel rails, toilet roll holders, door handles, and robe hooks are just a few examples of easy and inexpensive upgrades. Vases of artificial flowers and candles, as well as paintings for the walls, can all provide a beautiful touch.
Giving your bathroom a whole new lease of life does not need to be expensive or time-consuming. Sometimes, it can be the smallest and simplest things that make the biggest difference.