Two focuses of my blog are Home/Living Discussions and Home/Property Discussions. Renovations and repairs are an aspect of home ownership whether it's your primary residence or an investment property. The following contributed post is entitled, Home Renovation Issues To Be Aware Of.
* * *
When it comes to home renovations of one the biggest budget destroyers is the unexpected. While contingency funds are not uncommon when undergoing large-scale renovations they are rarely sufficient to cover all the unexpected expenses that occur. A healthy contingency fund should be around 10-20% of your build cost. Try to remember that a contingency fund is just that. It shouldn't be used for last-minute purchases or optional extras. Keep it until the very end of the project as it could be needed at any stage, including the latter ones.
One of the most common problems when undergoing renovations is water and when water is a problem it will eat into your budget like nothing else. Whether it is water damage or unexpected problems with accessing water, it is notorious for hampering home renovations. A particularly common problem is unknown water leaks. These can often be lurking behind walls or under floors and have seemingly gone undetected. It is only when knocking down walls or tearing up the floors they come to light. The effect of damp can be devastating and extremely costly. Water can also pose problems where renovations are likely to take place over underground water pipes or third-party access points. It may be that your property contains the access point to the water supply for you and your neighbors.
It is essential therefore that appropriate surveys are carried out before undertaking any big build or home renovation project. These should help bring to light any potential issues that may arise and highlight the property's waterways. If any issues are identified it is imperative that all domestic water services are handled by professionals. Adam drillers, for example, specialize in domestic water supply, and by using professionals you will ensure the work required is completed to the highest standard and in line with any legal or third party requirements. This should also prevent you from any future unwelcome surprises. The last thing you want to do is pay for work that is doesn't meet its legal requirement to then have to spend more money ensuring it is up to standard.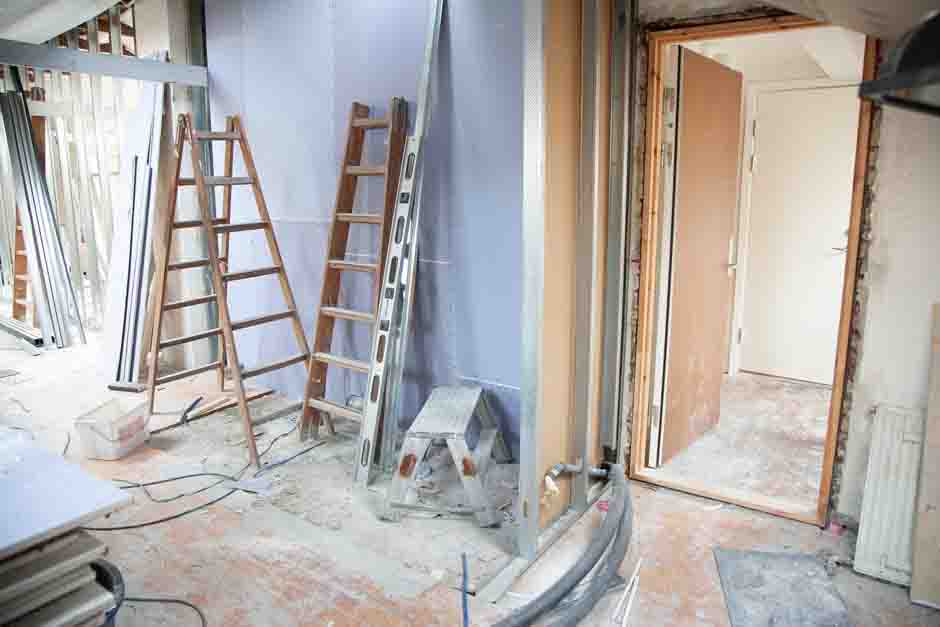 Photo Credit Rene Asmussen from Pexels
On the subject of professionals, it is vital you use highly qualified and trusted tradespeople. After all, this is your home. It needs to be safe and secure. Renovations commonly require the use of builders, drillers, electricians, and plumbers to name a few, all of which play their own essential role in completing the renovation successfully. When choosing the professionals to work on your renovation obtain several quotes and do not always be drawn by the cheapest. It can be the cheapest quote for a reason, perhaps they have forgotten to include a costing or got their sums wrong.
What is more, if you are outlying large sums of money on large home renovations you want to be able to trust the people you pay to do it. If they get it wrong it will only end up costing you more in the long run. Any money you saved on that cheaper quote will be redeployed to rectify their mistakes. Finally, experienced professionals are the best people to have around should those unexpected issues come to light. They will have the knowledge and know-how of how best to solve the problem. Research your tradespeople, look for reviews or recommendations and ask to see a portfolio of their work to help make your decision.
Regardless of whether you're looking for a water damage restoration company, plumber, tiler, or anyone else, you'll need to keep these in mind. You'll need to ensure they pass certain quality marks to make sure they'll do quality work on your property. You wouldn't want to have more issues to deal with in the future; the cost could skyrocket if that happens.
Whether you're revamping your tired bathroom or doubling the size of your property never underestimate what is involved in home renovations. Remember these three words to help get you through all aspects of the project: Research, Plan, and Budget.