Two focuses of my blog are Financial Literacy/Money and Business/Entrepreneurship. The construction industry is it's own unique industry and as such, if you're in it, there are certain things you need to do to be successful. The following contributed post is entitled, 3 Ways To Ensure Business Success For Your Construction Company.
* * *
After a difficult year owing to the COVID-19 pandemic, it's likely that you are going to want to ensure your business remains successful in 2021. Construction companies were fortunate in that they were able to work throughout the majority of lockdown. However, that is no reason to rest on your laurels. Here are three ways to ensure business success for your construction firm.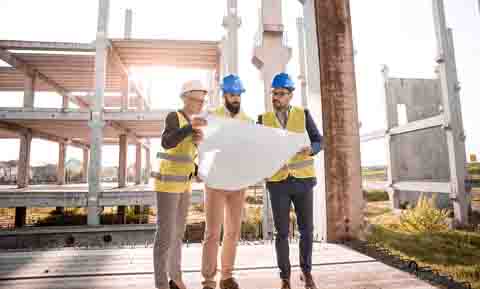 1. Focus On Better Customer Service
Repeat business results in success. So, when it comes to your construction company, you need to ensure that your firm is doing its bit to provide excellent customer service to your clients. Remember, people buy from people, so if your project managers aren't going above and beyond for your customers, then you will need to rectify that. It may be worth sending your employees on a customer service training course to get them up to the necessary standard. It is through excellent reviews and customer referrals that you will earn new business, so make a concerted effort to focus on better customer service to remain successful in the construction space.
2. Use The Best Products & Techniques
Having the industry know-how is one thing but utilising the best techniques and using the highest quality products on your job is what will set your business apart from the other construction companies in your area. For instance, don't just settle for standard excavation, invest in hydro excavation to improve your industrial projects. If you're wondering what is hydro excavation, it is the use of a vacuum system and a high-pressured water device for excavation. It's much more convenient for construction firms as it alleviates the risk of potential underground infrastructure damage, meaning your industrial project can be much more efficient and risk-free. It is by using these sort of techniques that you will become known for being the best construction firm in the area, ensuring you remain successful as a business moving forward.
3. Level Up Your Marketing Output
You need to create a strong online presence to be successful in any sector nowadays – and this is especially true in the construction industry. If you are relying on a junior team member to pop up a few posts on social media as your marketing strategy, then things need to change. Consider bringing onboard a specialist PR or marketing agency to enhance your business' reputation in the marketplace. Be strategic with your marketing. Make use of digital techniques such as SEO, PPC, or even paid social media campaigns to illuminate your firm in a crowded market. Can't afford the costs of an agency? It may be worth bringing some expertise in-house to help your construction company grow its marketing output. If you've never hired somebody in this space before, it's probably worth working with a specialist recruiter to get the right person.
Hopefully, these three tips will ensure that your construction firm remains successful in 2021. It's been a difficult year but it's important that companies focusing on growing and not just recovering over the next twelve months. These pointers will stand you in good stead!