Two key focuses of my blog are Financial Literacy/Money and Health/Wellness. As an employee, a key pillar of your financial plan and life should be your retirement savings. If you haven't started, take the tips in this piece seriously. If you've already started, it's always good to relearn and or solidify what you know. The following contributed post is entitled, 10 Investment Tips for a Successful Retirement.
* * *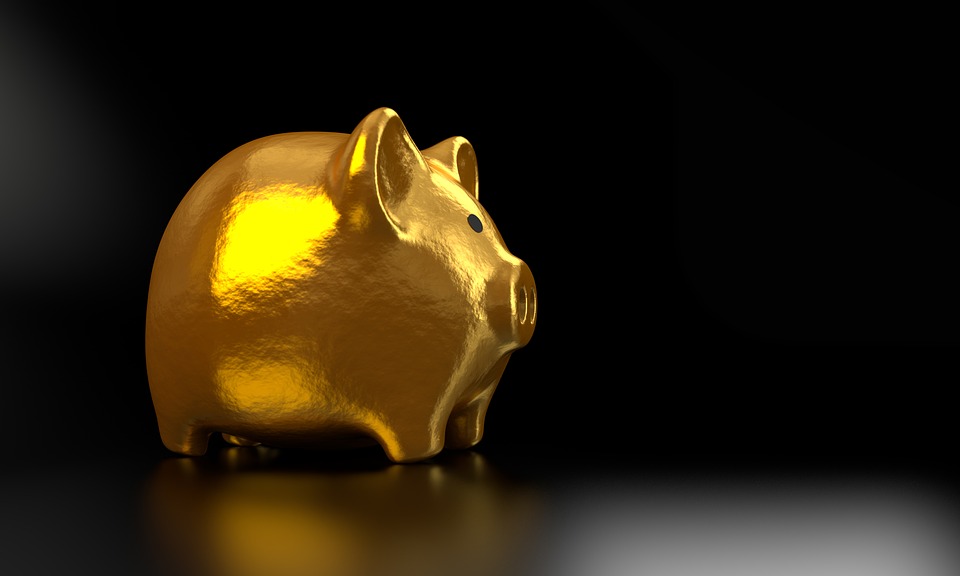 It might seem like a long way off but the earlier you think about saving for your retirement the better. Even if you simply want to start investing to give you a more comfortable life in the future, this is a good attitude to have. It's also important to define your goals and budget and understand your options. There are several ways you can ensure yourself more financial security and with a little investment experience and know-how, you can even make a bit of money on the side. Here are ten investment tips for a successful retirement.
Get started early
The earlier the better. Even if retirement seems impossible to contemplate right now, you're never too young to start investing in your future. This way you'll be able to make saving and investing a lifelong habit and you'll develop plenty of skills and knowledge along the way.
Understand the types of retirement plan
It's vital to understand your taxes and what you'll be entitled to. There are different types of retirement accounts and some are taxable and others tax-advantaged. Many people aren't aware of the types of retirement plans available to them and how they work according to taxes. It's a good idea to inform yourself about IRAs and 401ks along with company plans and pension schemes, so you understand all the options available to you.
Consider different investment options
Once you've got your head around the traditional investment options you can branch out and look for other opportunities. For example, investing in gold and silver has been proven to be very lucrative. This is due to the fact that precious metals aren't as affected by the change in geopolitical circumstances in the same way that local currencies are. Before you invest in anything new, however, make sure you get as informed as possible and think it through carefully.
Diversify your investment portfolio
If you're seriously interested in branching out and investing, you should always keep your options open by diversifying your portfolio. This is based on the idea of not putting all your eggs in one basket. Ideally, a balanced portfolio should have a mix of various assets such as stocks, fixed income, and commodities. These will all react differently to the same economic event, thus giving you more options. Also, rebalance your portfolio at least once a year. You want the right combination of stocks, bonds, and cash for your investment goals. Make changes by buying and selling shares to rebalance your portfolio.
Calculate your net worth
If you're getting into investing, it's also a good idea to calculate your net worth. You can do this easily online with a net worth calculator. Your net worth is figured out by calculating the difference between the assets you own and the liabilities you owe. These can include all your investments from property to company stocks and your other financial assets. Any debts will be counted as liabilities such as your mortgage, student loan, medical bills, and credit cards.
Clear your debts
Before you start investing for your retirement, it's ideal to be in the best financial position possible. If you have any debts, don't worry, you're in the majority of the population, but it's advisable to clear these before you invest. You can get professional advice online to help you choose the appropriate debt management plan. Once you've cleared your debts you'll be in a better place to start investing. Certain debts are considered "better" than others, for example, it's not a problem to have a mortgage or student loan outstanding.
Seek professional advice
It's always recommended to seek investment advice, even if you're an experienced investor. This way you'll get all the information you need so you can start preparing for a successful retirement in the future. You can also get investment and other financial advice from apps known as robo-advisors. This is a great option if you haven't got the time or money to sit down with a financial advisor every so often, but the service they provide is slightly less personalized.
Make a realistic budget
Once you've got as informed as possible you can finally include your savings and investments as part of a realistic budget. There are apps for this too and the latest budgeting apps can help you organize your personal finances. The most important thing is that you actually stick to your budget. If you're finding that you aren't able to do this then you probably need to reevaluate your budget to make it more realistic with your spending. You could alternatively look for ways to cut down on your spending. Ensure that you are always able to live within your means and put your savings to one side first.
Don't let your emotions take over
When you're investing or making financial plans for your future, try not to let your emotions take over. This might lead to you making poor decisions without thinking things through logically. Take your time, particularly with new investments, and never jump on the back of a fad without doing your research first. If a new investment sounds too good to be true then it probably is. Financial discipline is very important when dealing with the stock market and it's crucial to keep a level head at all times. It's very unpredictable and difficult to follow as it is.
Always have a backup
In order to ensure financial wellness, it's always a good idea to have a backup. Create a contingency plan in the unfortunate case that you lose your job or are forced to take a pay cut. In these difficult times, anything is possible, so the more prepared you are the better. It's advisable to keep some savings for emergency purposes, rather than investing them all, for example. You'll have more peace of mind knowing that this buffer is there to get you out of a sticky situation if need be. With a backup plan in place, you can focus on investing for a successful retirement.