Two of the focuses of my blog are Financial Literacy/Money and Technology. Financially, transportation is considered to be one of the 'four walls', food, shelter and clothing being the other three. Owning a vehicle is something you can wisely manage or you can end up blowing a lot of money. Understanding how to take of your vehicle can save you money and extend its life. The following contributed post is entitled, How To Look After Your Vehicle To Make It Last Longer.
* * *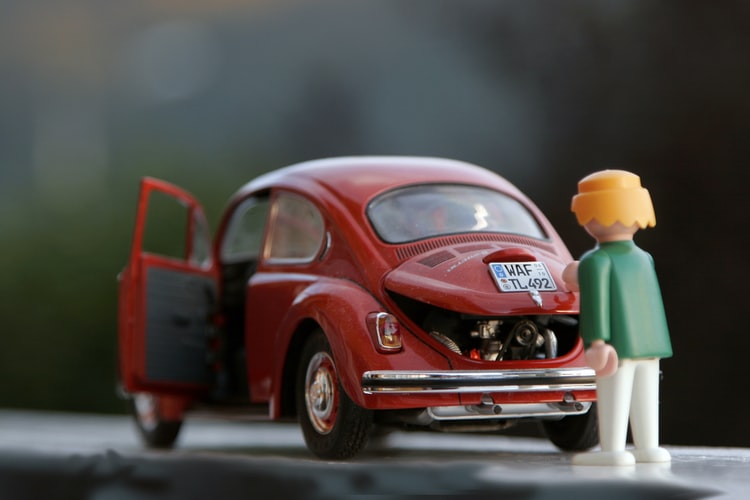 Photo by Steinar Engeland on Unsplash
Most people couldn't do without their cars. They're our ticket to freedom, our transport to work, they carry around our family, but we aren't very good at taking care of them.
A little bit of regular care and attention can go a long way towards reducing running costs and avoiding costly repair bills. In addition to your regular servicing, which you should do in line with the manufacturer's recommendation, here are some top tips on how to keep your car running smoothly.
Repair Any Bodywork Damage
Not only do dents and scratches look unsightly but even small areas of damage to the bodywork can lead to rust which, if left, can affect the structural integrity of the car. Visit somewhere like The Collision Center to get these things taken care of before you end up with a much larger repair bill.
Change Your Filters
Oil and air filters need changing regularly to keep your car running efficiently. On most cars, this is easy to do yourself. Make sure you buy quality replacement filters rather than cheap alternatives, they are a false economy and can do more harm than good.
If you get your car serviced regularly, they should be changed as standard during the service.
Top Up Fluids
Checking and replacing your car oil, coolant, and screenwash can save you a fortune on repair bills should you let them run out and cause damage to the car.
Some modern cars will alert you automatically if you're running low. If you don't have one of these cars then you'll need to check once every few weeks.
Replace The Spark Plugs
Replacing spark plugs and tension leads is another one of those little jobs that you can do yourself.
When checking the plugs, make sure there are no signs of damage, melting or deposits. If you find you're replacing spark plugs more often than your vehicle manual recommends, you could have another issue with your engine.
Check Your Tire Pressures
Having properly inflated tires is important for handling, fuel consumption, and safety. You should check them once a week and make sure the pressures fall within the recommended guidelines in your car manual.
Having your car's wheels professionally aligned may reduce tire wear, too – with the added benefits of improved steering response and handling.
Clean Your Car
It's great to have a nice clean car inside and out. Not only will it get admiring looks on a commute, beyond the superficial aspects, regularly cleaning the bodywork of the car will remove any residue and dirt that can damage the paintwork, causing dullness, cracking and rust.
Use a protective polish or wax every six months to keep the paintwork vibrant and protected.
Get Rid Of Excess Baggage
People store a lot of unnecessary items in their trunk. Driving around with all that extra weight can have a huge impact on fuel economy. It will also affect the brakes and suspension.
Keep the emergency essentials that you need in there, and ditch the rest.