Three of the focuses of my blog are Financial Literacy/Money, Business/Entrepreneurship and Technology. A key to doing business today is understanding the best types of technology for your business operations. Properly leveraging technologies like the internet can be the difference between your business succeeding or failing. The following contributed post is entitled, Using The Internet To Give Your Business A Competitive Edge.
* * *
Take a second to look around you in a cafe or see what people are doing on the bus or metro to work every morning. What do you see? In the vast majority of cases, you'll see coffee shops, carriages, and seats filled with people staring at screens or frantically scrolling through feeds. The Internet has changed the way we communicate with others and access information, but it's also revolutionised the world of business. If you're looking to drive sales and entice new customers in the digital age, here's a useful guide to help you capitalise on the popularity of the Internet to give your company a competitive edge.
Learning about digital marketing
Traditional marketing techniques, such as print adverts and flyers, can still be hugely effective, but more and more companies are investing money in digital marketing. Consumers spend more time online than ever before, and online shopping has become the primary means of acquiring products for many customers. Even if you don't sell anything online, it pays to have presence on the Internet. Think about yourself as a consumer, rather than a company owner for a moment. How often you use a search engine, for example, if you're trying to locate local services or find a product quickly and easily? You might find that you use Google to find a plumber, a restaurant or the best price on a pair of trainers you want to buy. As a business owner, it's crucial to recognise the influence of the web and to move to ensure you can use it to boost your profits and market your brand.
If you don't already spend money on digital marketing, it's worth learning more about techniques like SEO (search engine optimization) and social media marketing, and getting up to speed with the latest trends and the benefits an effective, targeted digital marketing campaign can offer. If you're not a marketing expert, and you don't have an in-house marketing team, explore the option of outsourcing, do some research and install the Internet Marketing News skill for Alexa to give you instant access to relevant headlines. Digital marketing can help you compete with rivals, reach out to a huge online audience and create more leads in your local area. Internet marketing trends evolve continuously, so staying ahead of the game will pay off.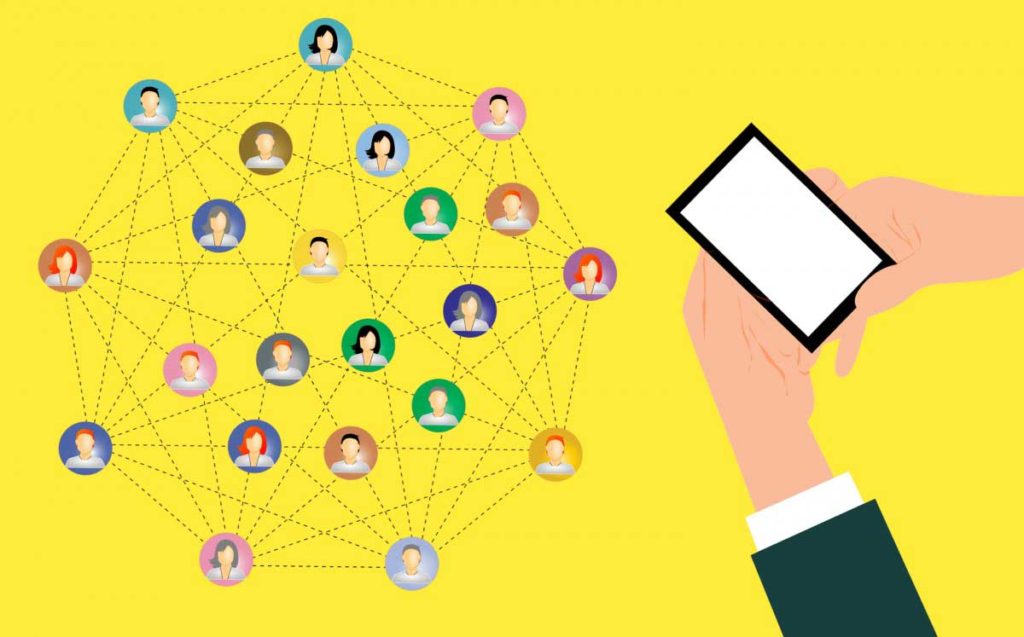 Image from https://pxhere.com/en/photo/1444327
Designing a website that works on every level
It's impossible to overstate the importance of a website that works in the 21st century. Regardless of whether you sell products online or not, having a great website that is visible and accessible to interested parties could make all the difference. Focus on designing a site that looks the business, but also delivers on a practical level. Moving from one page to the next, finding information and making a purchase should be effortless. If your site is old, it's slow to load, or it looks dull and drab, now is the time to revamp your pages, improve user experience, and use the site to lure customers in and encourage them to take that all-important next step. That could be adding an item to the basket and completing the checkout, it could be signing up to email newsletters or it could be making a call to find out more or get a quote, for example. Think about the sites that you enjoy using as a consumer, and always bear your target market in mind. The design and the content should be relevant to the brand and the ideal buyer persona.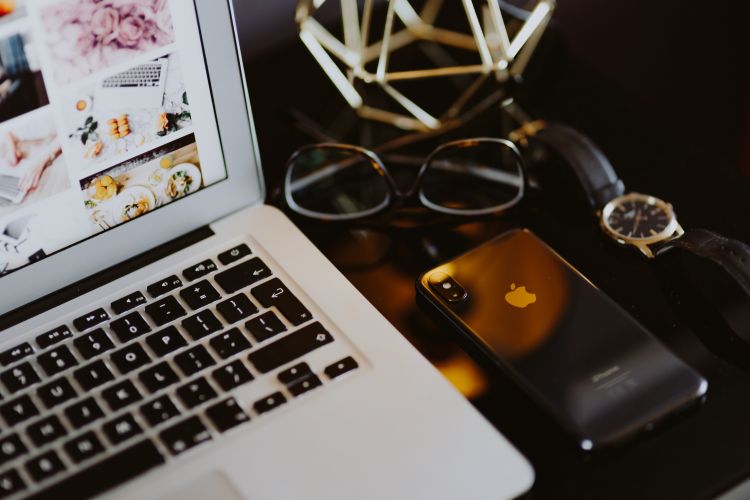 Picture credit https://kaboompics.com/photo/8962/elegant-home-office-with-golden-accessories-macbook-iphone-x-watch
Improving your search ranking
Your website is up and running, and it looks brilliant. The trouble is that you'll still not getting many visitors. If this scenario sounds familiar, you'll need to take steps to ensure your pages and links are visible. To do this, you can utilize SEO to improve your search ranking. When you conduct a search on sites like Google, you'll be presented with a list of links. As a customer, your attention will almost certainly be drawn to the links at the top of page 1. As a business owner, your goal is to climb as high as possible. If you're struggling to get past page 5, traffic will be slow. Use SEO-friendly content to ensure that your links appear when customers enter words or terms that are related to the products or services you sell, use social media to promote your business, and keep content fresh, exciting, and interesting. Everything you share should serve a purpose. If you've got a blog on your website, for example, and you offer home maintenance and renovation services, useful guides, how-to video tutorials and informative articles are a great idea. SEO is an art, and if you don't have expertise in this specific area of marketing, it's worth seeking advice from professionals with industry experience.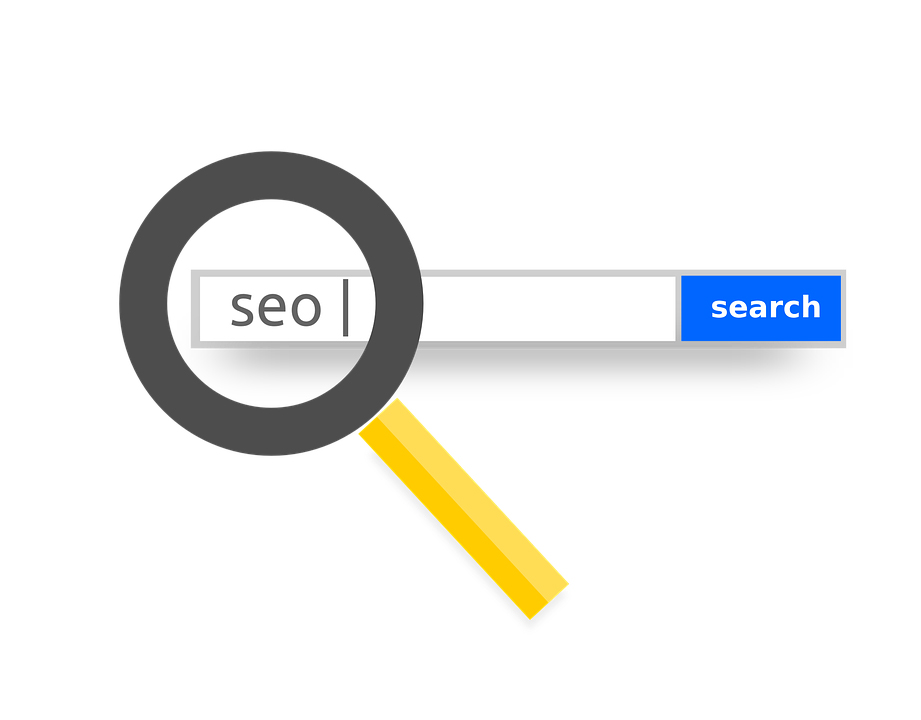 Image via https://pixabay.com/illustrations/seo-internet-marketing-search-2192823/
Attracting rave reviews
Did you know that more than 90% of people now look for reviews before buying a product or choosing which local business to contact or hire? Feedback has never been more important for modern businesses looking to boost sales and client numbers. As social media and consumer review sites are so popular, it only takes a couple of negative reviews to make an impact. In extreme cases, a story can go viral putting a company out of business in a matter of minutes. To maximize the opportunities offered by the Internet and harness its power and influence, it's beneficial to strive for positive reviews. Focus on customer service, make use of feedback, and go the extra mile to turn 4-star reviews into 5-star ratings. Take both the positive and the negative comments on board, and interact and engage with your customers. Consumers today don't just want to buy a product. Often, they want an experience.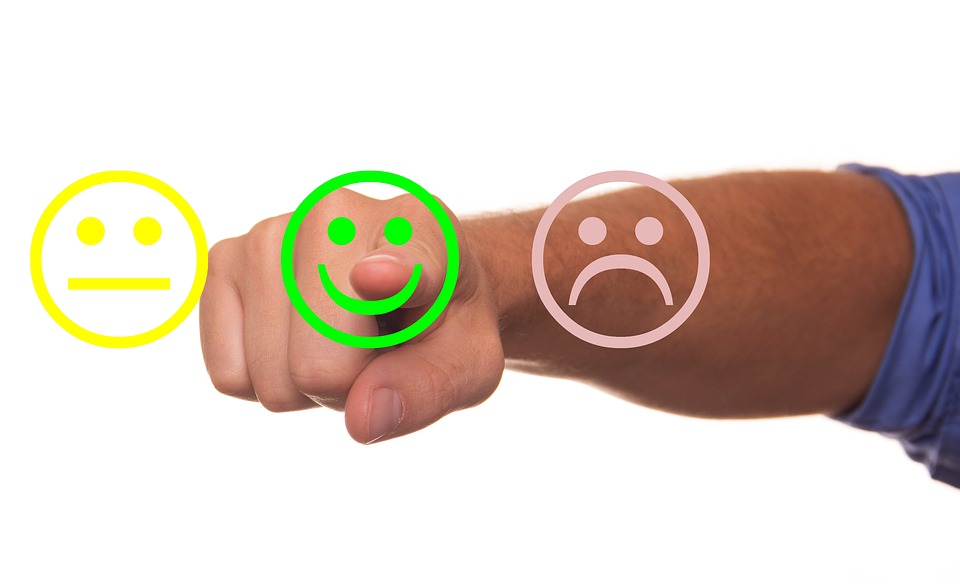 Picture source: https://pixabay.com/illustrations/feedback-opinion-customer-1977986/
The Internet has changed the way we behave as consumers and provided businesses with a host of new opportunities to reach new customers, establish relationships with clients and upsell products. If you think your company could be achieving more, consider how you're using the web, and how you could change your strategy to hit targets. Learn more about digital marketing, sign up for updates on marketing news, and think about what your ideal customer wants. Make sure your website is fit for purpose, and invest in SEO to elevate your ranking and increase traffic. Prioritize customer service, use feedback to improve review scores and ratings, and utilize social media to engage with clients and strike up relationships.