The first principle of my blog is Creating Ecosystem of Success and a key focus is Business/Entrepreneurship. Starting a business is one of the most challenging and potentially rewarding things one can do. It often causes individuals to do things they've never had to do, and use 'muscles' they never though they had. The following contributed post is thus entitled; The Circus Behind Small Business Ownership.
* * *
There is one thing that no business owners will come clean about when it comes to starting a business, and that's The Circus. When you think of the circus, you likely think about acrobats and elephants and clowns. But the one missing piece is you – the Juggler. As a business owner, you juggle everything from your staff to balancing the books, and when you are starting out especially, this is the biggest job around. The clients and customers that you serve on a daily basis in your small business will only ever see the smooth swan on the surface of your company – which is exactly what they should see. You can't impress people with your business acumen if you're showing the frantic paddling under the surface to stay above water. Your professionalism is going to dictate your success and if you are showing people the hidden circus of owning your business, you're not going to survive.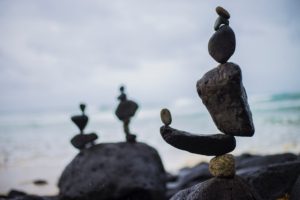 Image Source
Your new business may well have been born from a passion that you've had your whole life, so you've spent time turning your passion into a business idea that could make you a profit. Whether you are looking at baking for a living or you want to build a construction company from scratch, your hobby is now your business and it's one that you're passionate about. The problem? Small business dealings are not small. There is nothing small about becoming The Juggler – the person who is managing the finances and the invoicing and customer services and sales. There are just too many 'and's' in that sentence, isn't there? Owning your own business is tough, and while you're juggling baking cupcakes and tarts, you need to make sure that you are managing staff and their development and developing the business at the same time.
Here's the thing about joining the business circus: you learn skills. If you finally step into the shoes of the Juggler, you're going to learn how to manage things flying at you from all directions, keeping them up in the air and never losing sight of their direction. Once you learn how to juggle, you never forget how to do it. The other thing you should know, is that you don't have to do it if you don't want to. The good thing about the world that we live in today is the fact that we have access to resources to make sure that we aren't too stretched and stressed. We bring in office cleaners to keep the premises looking fantastic. We hire virtual assistants to manage the baggage of paperwork so that we can concentrate on the tasks that we actually enjoy. You could find an IT company to manage your server for you, taking the stress out of having to check up on your systems. You could hire a marketing company to build your business website. The point is that you could be in the circus and take the role of the Juggler, or you could be a Ringmaster. Really, it's going to be up to you. Should you choose the role of Juggler while you build up your business, you will need to know these seven things.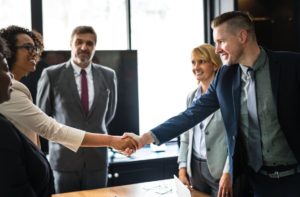 Image Source
    ●  Practice Makes Perfect
In business, practice has to be persistent for it to make sense. Don't choose random things to juggle in your business; everything you do has to have intent behind it. Staying patient while you juggle everything going isn't going to work, but that's where strategy comes into the equation.
●   See The End Result
A part of your juggling process is going to be you, visualizing your end result while you feel like you're drowning. You're not drowning. You need to relax while your business is building so that you can keep your eye on the prize. Take the time to write down what each of your strategies will mean for your business. Staying focused on what you want to happen is going to help you plough through the days where you don't feel like you can anymore.
●   You're Going To Drop The Ball – It's Okay
You are running a business and this is a messy job. Sometimes, you're going to drop the ball on a task – and this is where you know it's time to ask for outside help. It's a normal part of the process to drop the occasional ball, but if you are learning from those mistakes and able to move forward with outsourced assistance, your business is going to be built stronger for it.
●   Crawl Before You Walk
When you are starting up as a new business, there are going to be skills that you're going to need to learn. Taking classes at night to teach you how to network and negotiate isn't a weakness; it's a strength that you recognise you can't just run when you start up – you need to crawl first. Start simply and hone your craft, taking your time to do it. The only way you're going to make yourself a success is to go slowly and take your time.
●   Consistency Is Key
As a Juggler, you're going to need to know which direction every ball is going at all times. Skillful execution is what ensures a successful outcome. If you understand this early on, you're going to have far more success with your business strategies. Throw carefully, catch meaningfully and you're less likely to drop the ball.
●   Pause
Seeing as all this juggling is entirely metaphorical, you need time to rest. The brain is not capable to sustain a performance under pressure for a long time, which means that you need to step back and breathe on occasion. Take a moment to relax and you will have a renewed effort for the next task.
●   Let Go Sometimes
If you want to innovate as a business, you need to learn to let go on occasion. Holding onto a task too tightly will lead to you choking the fun out of it. Let go, and you'll be able to let your plans develop.