Some of the key focuses of my blog are: Financial Literacy, Wealth Building, Business and Entrepreneurship. A key to effectively doing business in today's world is creating the best possible work environment for your employees. The following contributed post is thus entitled; Could You Be Making It Easier For Your Employees? Here's What To Think About.
* * *
When it comes to running your business often as you start to expand, you get to the point where you may end up having employees working for you. However, if you do end up having employees working for you, then you may want to ensure that you do what you can keep them happy. After all, happy employees means a happy and productive business workforce. So what can you do to make things easy? I thought I would help you by sharing some of the things your and your business could do.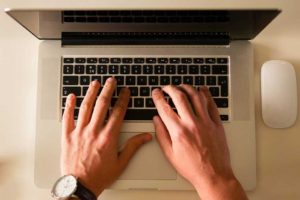 Making the working environment comfortable
One of the first things you may want to think about is the working environment that you have for your staff and whether or not you feel that it is comfortable. There are things that you can do to ensure this. First off, thank about their workstation and seating, their desk and where they are positioned. You may want to think about room temperature, not too hot out too cold especially on hot and cold days outside. You may also want to think about the facilities you have in place, such as drinking water, places to store food and drink for lunch breaks and lastly whether there is outside space for fresh air. These things can make life easier on your employee in terms of how they feel in work.
Making the work levels simpler for your employees
There are things that you may want to think about internally to help simplify the workload that you have for your employees. Such as document management. After all, there is a likelihood that there will be a lot of documents passing through your business. Things like invoices and receipts, contracts and signed papers, and a software system to manage them may help matters. This is when looking into websites like https://www.templafy.com/document-management-software/ could really help you out.
Keeping your staff and employees safe
When you have staff and employees working for you, you have a responsibility to ensure that you keep them safe. So you may want to think about how you can do that as an employer. Things like having a decent health and safety p-solicit in place is probably a good place to start. Regular rose assessments and ensuring things are checked over is a great way to do this. It can often be the simple things such as this, that can have employees feeling valued and respected while they are in the working environment. Having a policy booklet on hand can also help ensure that everyone is aware of the policies your business has in place.
Being approachable as a boss
Finally, being approachable as a boss is a crucial to ensuring that you can keep things going. Your employees will need to feel comfortable talking to you about things such as their career development, but also feel comfortable and confident enough to talk to you about personal issues that may involve them having time off etc. Being approachable is something you may need to work on, but it could help ensure that you do right by your employees and your business. Articles such as https://www.linkedin.com/pulse/20141008154953-152548954-6-steps could help you do this better.
I hope that these tips help you make things easier for your employees.