The first principle of my blog is Creating Ecosystems of Success, and a key focus is Career Discussions. Not all careers and sectors are the same. Whether earing a salary or a wage, a key consideration to any career is working overtime. Some workplaces offer it, and some don't, and there are often rules associated with it. The following contributed post is thus entitled, Why You Should Think Carefully Before Accepting Overtime At Work.
* * *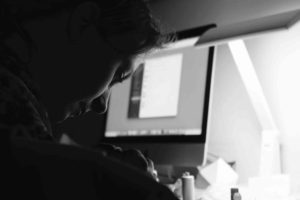 Overtime at work is something of a double-edged sword. Sure, working extra means that you will benefit in more money in your pay packet at the end of the month. However, overtime isn't always that simple, and there might be some jobs that don't pay for their employees' extra hours or won't let them take any in the first place. So, if you are on the lookout for a job that will come with the option of plenty of overtime, you might need to take this into consideration. That's not the only thing you will need to bear in mind when contemplating overtime – here are a few extra pointers to remember.
Not Every Job Will Come With Overtime
As I've already briefly mentioned, not every job will allow its employees to take overtime. More often than not, jobs that pay their workers in a salary often fall into this category. That's because employees will receive the same payment each month. They are paid for the whole year, split into twelve payments. This is different to workers on a wage, as they will be paid according to the number of hours done. So, as you can see, it's easier for an employer to work out overtime for staff who earn a wage, as they just need to add the extra hours to their paycheck.
Unauthorized Overtime Still Has To Be Paid
Most of the time, an employee will have to OK their overtime hours in advance with their manager or supervisor. However, in some cases, an employer can then turn around and try to argue that they never authorized the overtime hours in the first place, and could refuse to pay. This is an example of wage theft and is unacceptable. If this ever happens to you, you should speak to an employment lawyer for advice. In most cases, they will advise you to take your employer to an employment tribunal to sue them and claim these lost wages back along with compensation.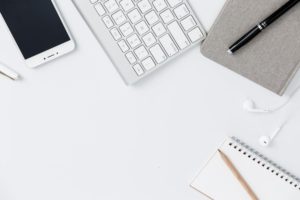 On A Salary? You Can Still Take Overtime
I may have mentioned that it is unlikely for salaried employees to be offered any overtime, but there are some cases where it could happen. In fact, you need to look at your job responsibilities and current salary to see if you are entitled to extra overtime. Normally, it is offered to workers at the lower end of the payroll. Unfortunately, though, this still depends from company to company, and your employer might not be too keen to offer you extra hours if you are on a salary.
Don't Overdo Overtime
The prospect of more work to earn more money might be too good to pass up on. However, you need to be careful that you don't overdo it with the overtime. You need to make sure that you get plenty of rest between shifts or else you could end up exhausted and stressed. And that could have a very detrimental effect on your work!
So, are you ready for overtime?