A key focus of my blog is Financial Literacy/Money. One of the most critical parts of your life is your money management. There are further keys to being successful with money, one of which is saving. The following contributed post is entitled, Tips to Prepare and Save Money For The Future.
* * *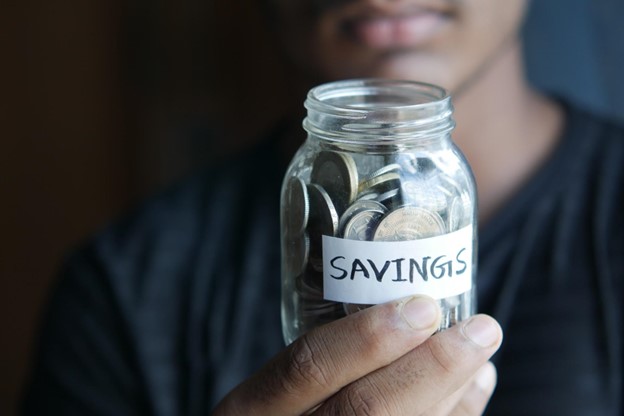 Photo by Towfiqu barbhuiya on Unsplash
The world is filled with uncertainties, particularly financially, there is no end to unexpected payments which arise over the course of a year, from mortgage rises and car breakdowns to medical emergencies.
Unfortunately, there is no way to avoid these, but having a robust savings strategy will mean these payments do less damage to your accounts. With all forms of savings, the key to success is consistency. Saving money isn't just about restricting spending – it's about adopting a long-term mission.
Here are some tips to help you build a substantial savings account to account for everything from rainy days to long-term investments or even some much-needed therapy shopping.
Cutting Unnecessary Expenses
Unluckily for all of us, saving always starts by trimming expenses to free up funds. How frugal you choose to be is up to you, but make sure to scruntize your monthly expenditure thoroughly. Ask yourself the following questions:
● Are there any subscriptions you hardly use?
● Can you cook more at home instead of dining out?
● Are there any cheaper alternatives for your daily essentials?
It may be worth considering setting yourself a budget, though the success of this strategy varies from person to person.
Automating Your Savings
● Setting up automated transfers from your main account to your savings account ensures consistency, making it easier to stay on track with any financial goal.
● By determining a reasonable percentage of your income to be automatically transferred to your savings, you ensure that your savings grow without much thought on the matter.
● The key here is finding a reasonable percentage. There is no point setting a very high number each month, as it is likely you will scrap the plan in order to maintain your lifestyle. Many people use the 50-30-20 rule when it comes to finances. This would mean saving 20% of each of your monthly payments.
● Alternatively, you could leverage direct deposit options given by your employer. Many companies allow paychecks to be split between your accounts, meaning part of your wage can go into the savings account immediately.
Exploring Different Types of Savings
Though ISA's and fixed-rate savings accounts are the most commonly used, they may not be the most effective option for you. If you are serious about saving, be sure to explore your options, several other types of savings accounts cater to specific goals and offer varying interest rates.
They include but aren't limited to the following:
● High-Yield Savings Accounts: These typically offer high-interest rates and are an excellent choice for short-term goals and emergency funds. This is because their rates are variable and fluctuate with the current state of the economy.
● Money Market Accounts: These accounts offer higher interest rates while allowing limited debit card usage. They do, however, feature a minimum balance requirement.
● Certificates of Deposit Accounts (CDs): This type of account offers a fixed interest rate for a predetermined period. They're perfect for setting specific goals, but accessing funds before the account matures may result in a penalty.
Keep in mind there are plenty more options to explore, from the gold ira rollover, to peer to peer lending, each one has its own strengths and weaknesses.
Final Thoughts
Follow these tips and begin your savings today! The most important thing to remember is that when it comes to saving, doing something is always better than doing nothing.