A key focus of my blog is Health/Wellness. Arguably our most important health is our mental health. Taking care of our personal health is of the utmost importance. The following contributed post is entitled, Let's Not Sacrifice Your Mental Health, Let's Take Care Of It.
* * *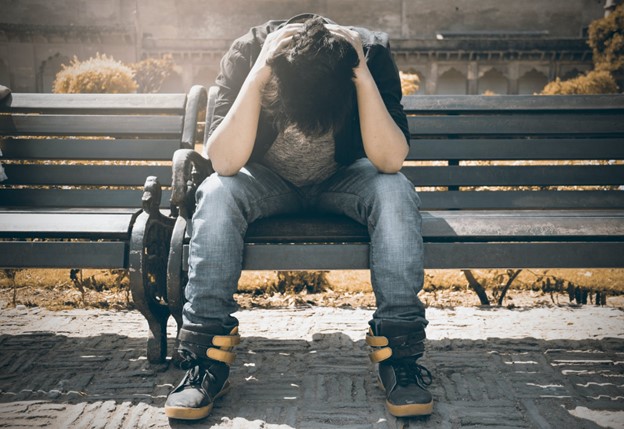 Your mental health is not something that you should be willing to sacrifice. It's a lot to do, we know that, especially when things are so busy in life. You might think that your mental health can be pushed to the back of the queue, that it doesn't matter quite as much as some of the other areas of your life, but you're wrong. Mental health is massively important, and the time for sacrificing it is over. In this article, we're going to be taking a look at some of the things that you should be doing to take care of your health rather than sacrificing it. Keep reading down below if you would like to find out more.
Find A Career You Love
The first thing that we're going to say is that you need to work on finding a career that you love. The last thing that you need is to be one of those people who wake up in the morning and dread the day ahead. You shouldn't dread going to work so much when you spend so much time there. We spend a lot of our time working, which means that you should work on finding a career that makes you happy, rather than makes you feel like you're slowly wasting your life away.
Of course, the career you love is going to entirely depend on who you are. Some people like one thing, where other people's interests lay in other areas and that's completely okay. You should not be trying to follow the path of anyone else in this world, the only person that you need to listen to is yourself. Take the time to get the qualifications that you need to move into a career that you love, even if you are already established in another. You don't need to continue making the same mistakes just because we've spent a lot of time making them.
Choose A Hobby That Brings You Happiness
The next thing that we're going to recommend is that you choose a hobby to bring you happiness. Everything about your life should be geared towards you being happy and healthy, so a hobby is a great way to do this. You might want to choose something like a sport, or you might want to decide to go down a more relaxed path. If you're choosing the former then you might be able to make some new friends, you will be taking care of your physical health through exercise, and so much more.
If you choose the latter option and you want to go for something like reading or movie watching, then this is a perfectly great choice as well. Sometimes this helps you escape for a little while, helping you to get lost and forget about the things that are going on in your own life. Make sure that you work out how to go about casting Hulu from Mac and other things like this so that you can watch on your TV rather than your tiny laptop screen!
Follow Your Dreams
The last thing that we're going to say here is that you need to work on following your dreams if you want to take care of your mental health. Some people are scared to do this because it takes them out of their comfort zone, some people are worried about the impacts that chasing their dream will have on their life as it is now, and some people are just scared of the possibility of it not working out. But, none of these things should stop you from going for your dreams, for the simple fact of if you don't, you're constantly going to be wondering what if. You will ask yourself what if all of the time. What if you had been braver? What if you had tried something different? This is no way to live life, and it will drive you slowly insane if you try.
Work With The Best Possible Professionals Or Organizations
Sometimes, you need expertise and experience on your side. Thankfully, there are lots of professionals out there who can step in and provide the right kind of help and insight. There are organizations out there that can deal with the kinds of mental health issues that are plaguing many people in our society. For instance, you can check out Alpine Academy Utah reviews if you are a young person (or know a young person) in need. When you have such a dedicated group or establishment looking out for you, it makes the entire journey to recovery so much nicer. It may be quite a daunting thought, to begin with, but it's a fantastic way of putting yourself in a much better position.
We hope that you have found this article helpful, and now see some of the things that you should be doing to take care of your mental health. Some of the things on this list should just be common sense, and things that you are doing anyway because they make your life overall better, and there are others that you might not have known contributed to your mental health. We wish you the very best of luck with whatever you decide, and hope that you manage to take care of your mental health better going forward.