A focus of my blog is Financial Literacy/Money. Controlling one's personal finances is a difficult task for many people for a myriad of reasons. The following contributed post is entitled, 5 Tips For Getting A Grip On Your Personal Finances.
* * *
Taking control of your finances can feel like a daunting task. There are so many things to think about – budgeting, saving, and investing – that it's easy to become overwhelmed. Fortunately, with the right knowledge and strategies, you can easily manage your personal finances. Here are five tips for getting a grip on your personal finances.
#1 Set Goals
The first step in taking control of your finances is to set goals. Consider what you want to achieve in the short-term (think one year) and long-term (five years or more). Do you want to save up for a down payment on a home? Are you looking to boost your retirement savings? Once you have established your financial goals, you can begin working towards them.
#2 Create A Budget
Once you have identified your financial goals, it's time to create a budget. Your budget should reflect your monthly income and expenses – including bills, rent/mortgage payments, groceries, gas, etc. With this information in hand, you will be able to identify unnecessary expenses and make adjustments as needed. For example, if you find that eating out is eating up too much of your budget each month, try cutting back or cooking at home instead.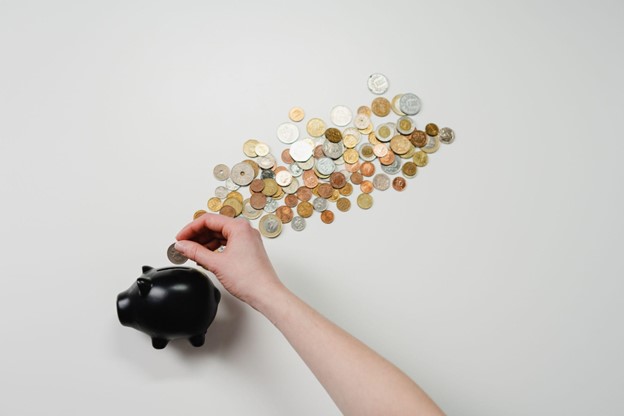 #3 Invest Wisely
Investing wisely can help increase wealth over time – but remember, there is no one size fits all approach. Assess both short-term investments, such as stocks, and long-term investments, such as real estate. Consult with an experienced Financial Planner or do research online; either way, do not invest without understanding what investment means for you personally.
#4 Make Saving Automatic
One of the best ways to ensure that you are reaching your financial goals is by making saving automatic. Many employers offer direct deposit options where part of each paycheck is automatically deposited into a savings account; if this option isn't available through work, consider setting up an automatic transfer from checking into savings each month instead. This way, saving becomes second nature and doesn't require any extra effort from you!
#5 Pay Down Debt
If debt has been weighing down on your finances – such as credit card debt or student loans – then it's time to start paying it off! Creating a plan for tackling debt can help motivate you while also helping ensure that the debt is paid off in full and on time; consider creating an Excel sheet outlining when payments are due and how much needs to be paid each month so that nothing slips through the cracks! If possible, try paying more than the minimum balance due each month; doing so will help reduce interest payments over time and have the debt paid off sooner rather than later!
Taking control of your personal finances can seem intimidating at first, but by following these simple tips, managing your money will become second nature! Start by setting specific financial goals, creating a budget, investing wisely, making saving automatic, and paying down debt. Doing so will help ensure that all of your hard-earned money is being put towards something meaningful! With dedication and effort, anyone can get their personal finances under control.