A key focus of my blog is Financial Literacy/Money. Money is not an area everyone wins in. In fact quite a few people struggle with it. In some instances it may be wise to consult an expert. The following contributed post is entitled, Signs You Need A Financial Advisor.
* * *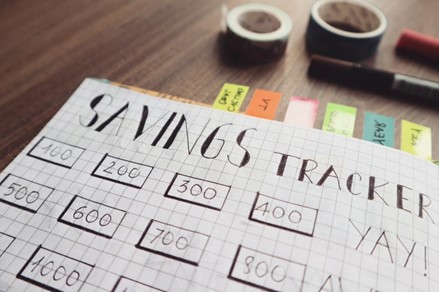 Managing money can be difficult depending on what point you are in your life journey. There are times when you may just not be able to get ahead and manage your money in the way that you would like. Instead of staying confused it is a good idea to hire a financial advisor.
A lot of people think you have to be very rich to need the help of a financial advisor but this is not necessarily true. Financial advisors are there to advise people no matter what stage of the financial journey they are in. Here are some of the major signs that you need to hire a financial advisor.
A Life Change
The best time to get a financial advisor is when you anticipate that there will be some kind of big life change. You may need advice if you are about to have a new baby or a wedding.
It is a good idea to discuss with a financial advisor about how best you can cushion your finances from these events, since they require a lot of spending.
Managing a Windfall
Sometimes life has unexpected surprises. You may find yourself coming into a lot of money through a windfall that you never expected.
For example, an investment that you made several years ago may start raking in a lot of capital or you may inherit money or property from a relative.
It is important that you take the time to look carefully at your finances and see how best you can save and expand your wealth.
You are Worried about Your Finances
Perhaps the biggest reason for you to seek the help of a financial advisor if you are worried about your finances. Fear of financial failure is one of the key reasons most people need the kind of professional and unbiased advice a financial advisor such as Monty Cerf has to offer.
If you are worried about your finances because you have a lot of wealth and you're afraid of losing it, an advisor can help. If you have very little money and want to build your wealth portfolio your financial advisor can assist you.
No matter what the situation, it is important that you understand where you are in the journey and take strides towards financial growth.
Get the Help You Need
It is important that you manage your finances as best as possible. Failure to manage finances can be detrimental to your future and this is the last thing you want especially if you have a family to take care of.
It is important that you take the time to get the help you need when you need it. Do not wait until you are in deep financial trouble before seeking the help of a financial advisor. As soon as you notice that there is an issue, get professional help.
The money you invest in a financial advisor is well worth it to secure your financial future.