Two focuses of my blog are Organizational/Management Discussions and Workplace Discussions. The holiday season brings a myriad of feelings and moods for different people. As such is important to understand how to keep your employees engaged during that time of year. The following contributed post is entitled, 9 Ways To Motivate Your Employees At Christmas.
* * *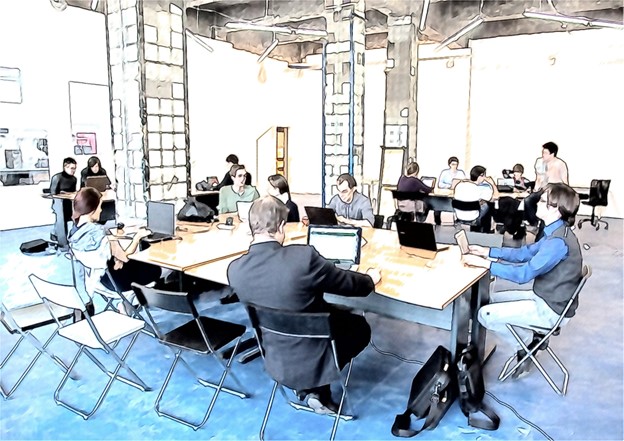 Motivation can be hard to muster at any time of year but it's especially difficult at Christmas. The irony of it is, most businesses are busier at Christmas than any other time of year. So, even though your employees may not be feeling motivated, you need them to be more productive than they usually are.
Encouraging this kind of increased production means boosting morale within the workplace so your employees feel inspired to achieve their goals. Take a look at these great tips for motivating your employees at this time of year.
Create a Comfortable Space
Many employees spend just as much time at work as they do in their own homes. If you can create a home away from home for your employees, they'll feel much more comfortable. Your working space can help to inspire your employees and help them to build up the energy they need to plough through their work.
Knowing that they have a space where they can get up, walk around or take a break when they need it is a huge deal to most employees. Walking into work and being able to focus immediately because of the surroundings will help your employees to avoid having to work to get into that headspace.
Be Supportive
It's vital that you manage employees well which can sometimes mean having to give constructive criticism or making sure employees are accountable for their actions. Before doing this, you should always make sure your employees have the support that they need to do their jobs as well as possible.
For some people, this time of year can be tough. Be understanding and make yourself available to your employees if they need to talk. Above all, respect your employees for the work that they do and show this respect in practical ways.
Offer Rewards
It's also good to offer incentives for completing work. At this time of year, it can help your employees to know that there's a reward waiting for them at the completion of additional workloads. Whether it's a bottle of wine or a well-deserved team meal out, your employees will thank you for your investment.
Rewards aren't just a way of saying thank you for the work that's been done; they also show that you believe in your employees and their future in the business.
Let Them Be Creative
Having too much control over your employees can result in them feeling creatively strangled. You may find that your employees can come up with innovative ways of working that can take the business forward if you give them room to grow. Investing in your employees is another way of investing in your business.
Whether it's offering them your insight, paying for additional training, or letting them have a go at problem solving in the workplace, it all helps employees to gain wisdom and experience.
Positive Feedback
Don't assume that your employees already know how well they're doing. Make time to highlight positive things about each employee's work. Praise is a fantastic learning technique and works with anyone of any age.
The more you praise your employees for what they do in the workplace, the more likely they are to continue to keep up the pace and quality of the work. Everyone likes to be appreciated for what they do so make a habit of it for your employees.
Be As Transparent As Possible
It's not always possible to be transparent with your employees. There may be some things you don't want to divulge for their protection. For example, if you gain a big client contract you may not want to tell your employees until it's official out of fear of disappointing them.
However, your employees will notice if you aren't being totally transparent with them. When you avoid answering questions or purposely keep information from them, it will start a culture of mistrust in the workplace. Allow your employees to come to you and ask questions and be as transparent as you can be with your answers.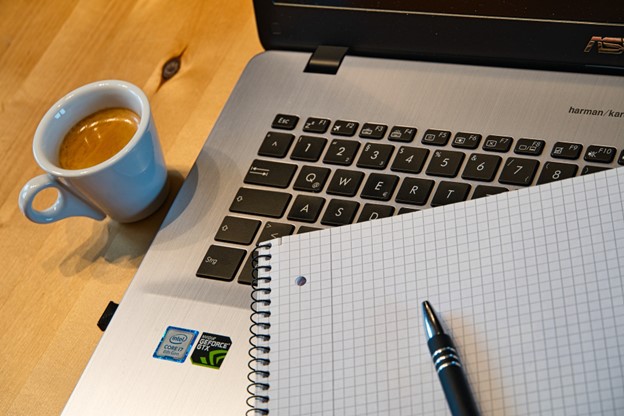 Flexible Working
Many employees will be working around their families. At this time of year, their children may be in school plays or doing Christmas activities. Families could be flying in from afar to spend the holidays with loved ones.
Be mindful of what could be going on for your employees and be flexible with working hours. As long as the work gets done, let your employees come and go as they please. It may be more convenient for some employees to work from home during this season so they can work at times that suit them.
Maintain Health
This time of year is well-known for flu and the common cold. It's easy to spread in an office environment and the last thing you need is multiple employees off sick at one time. Be sure to keep your working environment sanitised by thoroughly cleaning communal areas and having supplies of anti-bacterial gel and wipes that employees can use at their desks.
It's also a good idea to make sure employees are taking breaks during their shifts and offer healthy snacks in the communal area. Some employers also offer lunchtime yoga classes in their office spaces so employees have a chance to deal with any stress that could be hindering them from working well.
Make Christmas a Priority
Christmas is a special time of year and employees should have the opportunity to celebrate with family and friends. Be sure to give your employees adequate time off to celebrate and unwind. You'll want your employees to come back to work feeling refreshed rather than burnt out.
Talk to your employees about the time they want off work during the Christmas period. You may find that some employees want more time off than others. You can discuss heavier workloads with those who want to continue working through the Christmas period.
Most importantly, you should always lead by example at this time of year. Your employees will be looking to you to set the tone for the whole company.