A key focus of my blog is Technology. If you have a website, you want to optimize it so that it's achieving your intended goals for it. The following contributed post is entitled, How To Optimize Your Website: Tips And Tricks.
* * *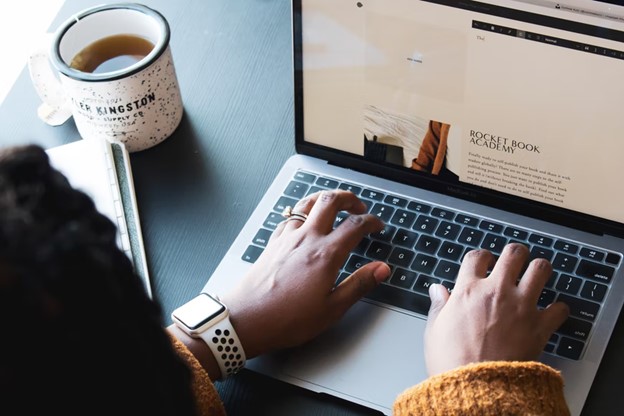 Does your website need a spring clean as well as your home? There's never a bad time to look over your website optimization and make some changes. Changes can include technical modifications to your website as well as changes to best practices. Below you can find some helpful tips and tricks to optimize your website and start ranking higher on the search results.
Optimize Images
Larger images require longer loading times; this is a metric used by the search engine to ascertain the quality of the site and rank it. So if you want to make your website rank higher in search engines, reduce the number of images on your website, or reduce their size overall.
The reason the search engine cares about loading times is that it impacts the user experience. The user experience is a high priority for search engines moving forward, so consider the loading times of your site. You can also reduce image sizes on your site using a favicon.
Optimize Code
HTML is the markup code that's used to code the images, themes, and documents on your website. If your HTML code is not clean and well-written, it can affect your search engine ranking. That's one reason you should never copy and paste documents from the internet.
If you don't know much about HTML, then enlist the help of a coding specialist to organize your HTML and optimize it for search engines. The way you present content on your website is also a reading factor; for instance, whitespace helps make content readable for humans, not bots.
Use Text, not Image
Maybe you have a great idea for an image header on your website but choose a text header instead. Text renders much faster than an image, meaning that your website loading times are faster – website themes are fine, but again, simpler is better and ensures the codes in neat.
That said, your website doesn't have to be free from images altogether. If you are including images on the web pages, make sure they are a suitable size – you can resize images using an HTML scaling tool. Also, consider including keywords in the image code to improve your SEO.
Optimize Keywords
Keywords are the way that internet users find your website, engage with your content, and convert. Keywords come in two forms; you have short-tail keywords and long-term keywords. Short-term keywords are high-value keywords; they are words that everyone is searching for.
Longtail keywords are the best way to optimize your website. There is less competition for longtail keywords because fewer people are searching for them; the upside is that these keywords lead to more conversions and engagement because searches are more specific.
Grow Backlinks
When a search engine sees that your website is rated by other websites in the domain, it's news this as a sign of quality and ranks it more highly on the SERPs. This is a bit like a word-of-mouth recommendation; other websites point to your site and say check this out for more information.
So how do you acquire backlinks to grow your business? One way is to focus on high-quality content that offers quality information in your domain. This should be standard practice. Another way is to guest post on other websites or offer testimonials to other users in exchange for a link.
Focus on Users
When it comes to website optimization, we need to work with the nature of the search engine. While the search engine algorithm is often changing, some things remain the same consistently. A focus on users is at the heart of the search engine interest, and it has some rules to follow.
The search engine expects us to offer the best possible content to audiences, create a positive user experience on the website, and prioritize content that offers specific value. All of this adds up to a better experience for your target audience, so first, understand your target audience.
Create Content
Needless to say, you need to create content for your website – this is usually in the form of a blog that offers content specific to your domain. Create content that is useful to your target audience, relevant to your domain, and contains all of the right keywords and best layouts.
Remember, longtail keywords can be better for directing the right customers to your website. If you run a translation business, for instance, it's more likely your customers will be searching for longtail keywords related to translation subjects so that you can reach a relevant audience.