Two focuses of my blog are Financial Literacy/Money and Business/Entrepreneurship. Regardless of what sector you are in, you have to figure out how to separate yourself from your competition. The following contributed post is entitled, How to Stand Out From Your Competitors and Grow Your Business.
* * *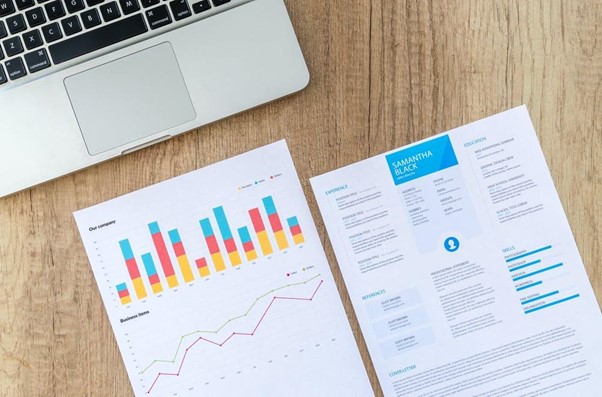 With more businesses being created, it can be harder to stand out from the crowd and share your products and services. You must therefore be proactive, and always strive to improve your business to stay ahead of the game and gain an edge over your competitors. Rather than spreading yourself thin trying to cover all bases, you should create a strategy that will help you use your time effectively, and grow your business.
If you want your business to thrive, include these top tips in your strategy to stand out from your competitors.
#1 Provide the best customer service
Amongst all the tips you can find on the internet, providing the best customer service is often neglected, but is one of the most important things that will make you stand out from your competitors. It has been reported that 90% of consumers in America use the level of customer service received as a deciding factor when choosing to purchase from a company, and 58% will switch if they have found the customer service to be poor. It is therefore vital that your employees are trained well, deal with queries effectively and efficiently, and go above and beyond. Customer service is important to increase customer satisfaction, retention and sales.
#2 Optimize your website
Optimisation is vital if you want your business to be visible in the search engines, and if you want to rank ahead of your competitors. You should optimize your website for your specific services and unique selling point. For example, if you sell heating and air conditioning (HVAC), then you'll work with an SEO & SMM company for HVAC marketing who will be able to customize your website to your specific needs. With these efforts, it will ensure that when your ideal customers are searching the internet for their problems, your business is more likely to come out at the top of the search results for the relevant queries, which will drive customers to your website over your competitors. This is because you will appear to have more authority, and therefore, more visibility and click-throughs.
#3 Provide solutions
Customers are looking for a solution to their problems. It is therefore vital that you listen to your customers carefully, and identify their problems, struggles and pain points. As a business, you should strive to understand their challenges and address them accordingly. While addressing them, you should ensure that you are providing a satisfactory resolution and solving their problem. This will make you stand out from your competitors as they will feel understood and valued. Once you have proven you can solve their problems, your customers will likely trust you. This will help customer retention, give you a competitive edge, and build an excellent brand reputation that will see your business grow. You should always be speaking to your customers and looking for gaps in the market, so you can utilize any opportunities that may come your way.
Taking actionable steps to stand out from your competitors will help your business thrive and grow to new heights.