Two focuses of my blog are Home/Living and Home/Property Discussions. A part of homeownership is making updates to your property if you so desire. The following contributed post is entitled, Is Adding A Home Extension A Smart Choice?
* * *
A home is never just a place to live. It's also the most important investment that you will make and manage in your adult life. You need to ensure that you are handling this the right way. There are a few factors to keep in mind here and one of these is whether you should increase the size of the home once you purchase it. Adding an extension does provide significant benefits. For instance, you will be able to make sure that you do increase the value of the home, often beyond 25%. It can also give you more space which is great if you have a growing family. However, you will need to make sure that you approach the extension the right way. Let's look at the key considerations that you must keep in mind here.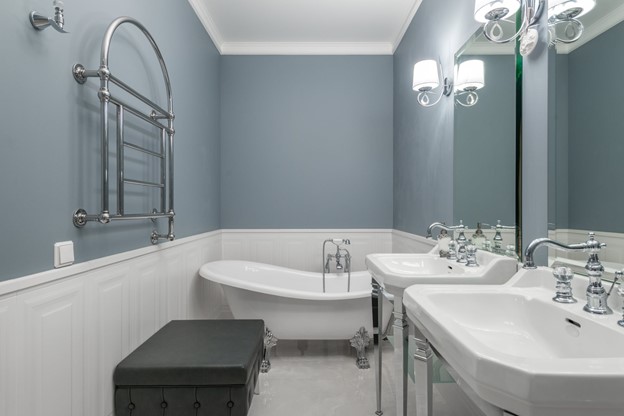 Cost Concerns
First, you need to think about the cost of the extension. You must make sure that you are not spending more than you are likely going to regain when you sell your property. This is going to depend on when you are thinking about selling the home. If you have a deadline as to when you need to sell, it's important to keep the cost as low as possible.
You might have the money that you need to cover the costs of your extension available in savings. Or, you could need to borrow to cover the expense. If you need to borrow, then you should think about exploring short term loans. If you are looking for a loan, then do make sure that you understand the interest rates and the cost that you will need to handle in the future. It's important to guarantee that you will be able to cover the costs of the extension for the long term. This will be easier to guarantee if you are planning to sell your home shortly rather than in the next couple of years.
Quality Guaranteed
If you want to see the greatest benefits from your extension then you do need to make sure that it is built to the right quality standards. Quality issues will impact whether you can sell your home on the market for the price that you hoped for. It could even leave you liable to a lawsuit after you sell if it is revealed that the extension was not built to the right safety standards and leads to an incident. One of the ways that you can handle this is by being careful to choose the right contractor. You need to make sure that they have reviews that suggest a great level of service. You might even want to think about using a referral. Relying on a referral will provide you with the peace of mind that you are using a team that you can trust.
You need to make sure that you avoid cowboy contractors that are going to deliver a poor solution and then disappear. You should also be ready to ask any of the key questions that you need answers to. Transparency is an essential requirement when you are searching for the right business team. You need to make sure that any contractor that you are working with is going to remain honest and open to answering any queries that you might have.
Size Considerations
Next, you should think about the size of the extension that you are considering adding to your home. The size is obviously going to impact the price but there are other implications to keep in mind here as well. For instance, adding a larger extension to your home may be more difficult to secure. But, if the extension is too small then it could be rather pointless compared to the rest of your property.
If you choose the right contractor, they should be able to help you effectively navigate the process for a change like this to your home. Don't forget, if you are looking to add value, making an extension as large as possible might seem like a good idea. But, there is the possibility that you could outprice potential buyers who would have been interested in your home. You might also significantly reduce the amount of land a homeowner has around the property. Do be aware that a lot of buyers are looking for at least a modest-sized garden to ensure that they have plenty of room outside for their kids.
Purpose
Finally, you should consider the reason for your extension. You may have a specific reason why you want to add an extension to your home. For instance, you might be interested in adding a sunroom or a family room that can be used for entertainment purposes. If the extension has a reason for existing, then it's far more likely to add value to the property.
Do be aware that the aesthetic is important. You should consider the aesthetic of your extension inside and out. It needs to look great with at least one unique feature that is going to ensure that buyers are impressed by the additional space.
The design is also a place where you might be able to cut the costs down. There are various materials that will provide a stunning aesthetic without adding to the overall expense of a home addition like this. Again, your contractor might have some ideas about the right choices.
We hope this helps you understand some of the key factors that you should keep in mind when you are deciding whether to add a home extension to your property. Ultimately, an extension could be the right option, but only if you approach it the right way. For instance, it needs to reach the same quality levels as the rest of the home. If there are issues here, then you will struggle to see the ROI that you hoped for when it's time to sell the property on the market. You could also be required to fix the extension which will then add to the overall costs that you are managing.