A key focus of my blog is Health/Wellness. A key to our physical health is protected our backs and keeping them strong. Back issues can be detrimental because they can cause a plethora of issues with other parts of the body. The following contributed post is entitled, Daily Habits That Can Help You Protect Your Back.
* * *
Your back is an area of the body that is usually under constant stress. Our back contains many different muscles that help us maintain our posture, and there are many situations in everyday life where we can put unnecessary strain on it. Whether it's lifting something incorrectly or sleeping in an uncomfortable position, these are things that can negatively affect your back, causing a number of issues that will get worse if you leave them.
So in this post, we'll be taking a look at a few daily habits that can help you protect your back and ensure it's in good shape.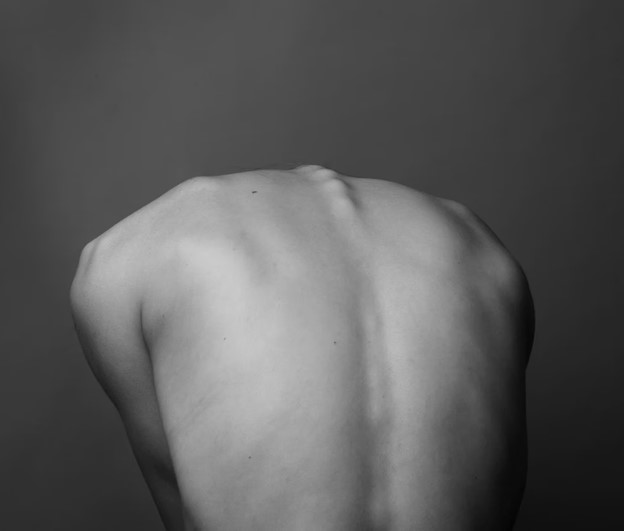 Source: https://unsplash.com/photos/XiCEx98PnUA (CC0)
Remind yourself about your posture
Constantly remind yourself about your posture. Set alarms if you have to or use apps that notify you now and then about adjusting your posture. This is especially important for people that work sitting down or have a history of bad posture.
Be more cautious about how you use your back
There are a number of health problems that come with aging and a bad back is usually something that will limit your range of movement while also making it difficult for you to carry out certain tasks that you're used to. If you experience back pain, make sure you're more cautious about how you use your back, such as adjusting your lifting technique so that you're not straining your back muscles.
Make sure you get a good night's sleep
A good night's sleep is a great way to recharge your body, but it also helps you sleep in a comfortable position that doesn't hurt your back. This isn't a major problem for most people but if you do wake up feeling sore or with back pain, then it may be worth taking a look at how you sleep.
Do plenty of walking throughout the day
Walking is great for exercise to help you burn calories and fix your posture. Whenever you can, do a bit of extra walking so that you can take advantage of these benefits. You could walk to a different station on the way home or you could take the stairs instead of the elevator in your workplace.
Try and fit in some light exercise now and then
Light exercises are important for maintaining our weight and also improving our overall health. Some exercises are also a great way to promote back strength and relieve tension in our back muscles. Some light exercise throughout the day is a great option and it really doesn't take much time out of your day.
Experiencing back pain? Then you may need to see a specialist
There are some cases where you might want to consider seeing spine surgeons or doctors to help you diagnose the problem. A specialist will help analyze your spine and your muscles to see if there are any outstanding problems. If there is, then you'll be given suggestions on how to fix it so that your back can be protected for the foreseeable future.
Conclusion
In short, make sure you're more careful about how you use your back. Plenty of people take their muscles and joints for granted, but if you're noticing back pain now and then, you'd be wise to take it easy and start being more conscious of how you might be mistreating those muscles.