Two focuses of my blog are Home/Living Discussions and Technology. As our world becomes more and more digital, life as we know it is adjusting as well, our homes included. The following contributed post is entitled, How Technology Is Changing The Home.
* * *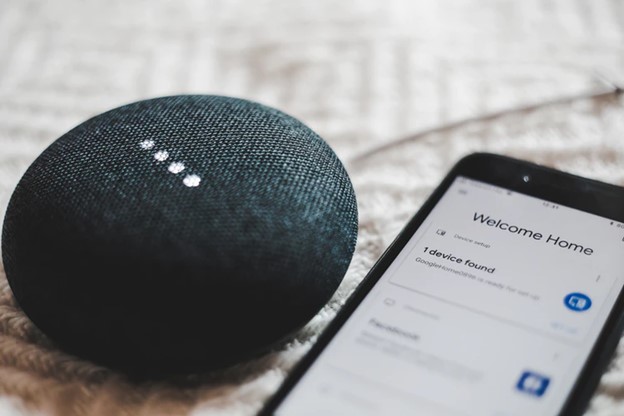 Technology can be defined as "the practical application of knowledge", and in this respect, technology has been around since our ancestors learned to make tools and light fires. However, today's technology is a little different – we might call it digital technology -, and it's advancing all the time.
Technology grows up around us and integrates with our lives in such a seamless way that we hardly know it's there. This is no more the case than in the home where we couldn't imagine living without washing machines, kettles, and televisions. But technology in the home is once again making huge strides.
Integrated entertainment systems
Cells phones began life as one-dimensional devices; later, they included text messaging and simple games. Nowadays, these functions are secondary, and the smartphone has become an essential mobile computer with the versatility of a Swiss army knife.
It seems this convenient technology has made its way into the home as well. It is no longer just smartphones that serve multiple functions; televisions do as well. A modern television device is also a computer and streaming service. Using apps, you can also make video calls through your Television.
Uncomplicated household chores
It's no surprise that household chores have also adapted to the modern era. Washing machines and dryers have been commonplace for decades, but nowadays, you can buy units where the function are combined, offering excellent space-saving potential and lower energy costs.
That's not all; you no longer need a cord for your vacuum cleaner. New designs mean you can go cordless and forget about the stress of reaching far away rooms or entangling the cord. You can also find AI vacuum cleaners that clean the floors for you while you enjoy other things.
Modern furniture sets
A sofa set is a must-have for every home; we all need a place to relax with the family on the weekend and watch a movie or get comfy with a coffee and a good book. But the style of sofas are changing; you only need to take a look at some of the modern brand names.
These days you will find a growing trend toward corner sofas with pared-down cushions. Perhaps it's the influence of the Scandanavians, or maybe it's the minimalist movement that seems to be sweeping the globe. In any case, this sofa type offers plenty of comfort and style.
All-in-one devices
The internet of things continues to grow and advance. The internet of things is the concept of connecting one device to many others in an environment – in most cases, the home. All of the connected devices share information and contribute to improving efficiency and lifestyle comfort.
If you ever wished you could have a personal assistant in the home to remind you of events and switch devices on and off, the IoT is the answer. So it's worth getting on board with the IoT sooner rather than later because the progressive AI technology will only improve your home life and progress with the passing years.
Massive storage potential
Have you always dreamed of a library containing all your favorite books and magazines? Well, now you can have one, and the upside is that you don't have to sacrifice any of the space in your home. Instead, you can use that spare room as a study, playroom, or sitting room.
Using an electronic book or e-book reader, you can store two or three times as many books as you could hold in a physical library. You also have the books at your fingertips without the weight, and you can read them anywhere. As a result, electronic storage is a growing trend in the home.
New gaming experiences
Gaming has a relatively recent history in the grand scheme of things, but even still, it has come a long way in recent decades. Advances in graphics and playability have encouraged the latest game developers to reach for the stars, while players are becoming just as obsessed with retro titles.
The modern home has not forgotten about this entertainment hub, making room for multiple consoles in the TV stand and connections to suit a variety of systems. Not only that, you can play with friends online or strangers around the world – there's no longer any need to organize special gaming evenings.
Conclusion
As technology advances, the homes we live in also transform; they become more convenient and more energy efficient with every passing decade. But recent years have seen huge leaps in smart technology and new apparatus such as smart devices and wireless services. Often, new technologies come into the home gradually, but perhaps it's time to make more progressive choices.