Two focuses of my blog are Home and Living and Home and Property Discussions. There are several considerations that come with home ownership. One of the foremost is making your home as comfortable as possible. The following contributed post is entitled, 3 Home Improvement Ideas That Make A Cozier Home.
* * *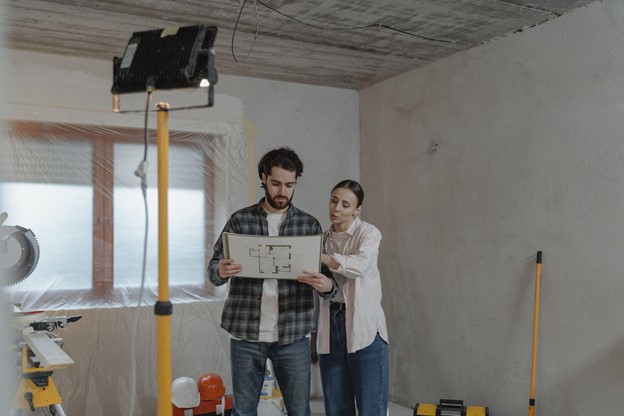 Photo by Tima Miroshnichenko from Pexels
They say home is where the heart is, so do you really want a boring, dirty, old heart? It is easily assumed that the answer to that is no, and rightfully so. Having a home, apartment, condo, etc., that embarrasses you anytime your friends or family comes over is no good. No one should ever experience that feeling.
A home is a place for you to relax, feel comfortable, and feel at ease. You should not be walking into your living space every day questioning whether this looks good or that looks good.
So, if you have these negative feelings about where you live, what are the options to flip the script? How about some home improvement!
There are a ton of ways for you to improve your home. You can do that simply through decoration, but if you were really looking to make a change, diving into some home improvement projects could be just what you need; just make sure you (or your contractor) know what is going on, so there are no construction defects.
But what home improvement project should you get started with? Take a look a below at the three home improvement ideas that will give you a better, cozier living space:
Create Better Storage
One big issue that people can run into when trying to do things around the house is just the sheer amount of "stuff" they have. For example, when a parent of two is trying to move a chair from the living room to another room in the house, there is a good chance they step on a lego or some other type of toy. To fix this/improve your home, you could create a better storage system.
What this storage system looks like is up to you, but there are plenty of ways you can go. From building some shelving, to an entryway organizer, to creating a crawlspace, making space for more storage is a nice way to change the dynamic of the house.
Get Your House Professionally Cleaned
There is no real construction being done when cleaning the house except maybe putting the vacuum together. Joking aside, giving your home a deep cleaning is a great way to improve the atmosphere and vibe of the living area. You can put in the effort and do this all by yourself, but if you hire a professional cleaning company, they will give you the best house cleaning you can imagine through intense carpet cleaning and the dusting of every nook and cranny.
Painting
Like above, you can have your house professionally painted; you can also do it yourself. Whatever the case, giving your home a fresh new coat of paint (both on the exterior and interior) will breathe new life into your living space. A new coat of paint may seem like a very basic idea, but it can do wonders, especially if you decide to change up the color palette.