Two focuses of my blog are Financial Literacy/Money and Business/Entrepreneurship. There are things to know when starting any company, but a construction company has its own unique set of considerations. The following contributed post is entitled, 7 Things You Should Think About When Starting A Construction Company.
* * *
Are you handy with tools? Using your skills to run a construction business can be a decent source of income that allows you to sharpen your entrepreneurial skills. Although you may start small, you need proper planning and organization to improve your success chances. Like any other business, a construction company should follow basic guidelines and strategies to attract more clients. Here are a few things you should keep in mind if you want to start your construction company: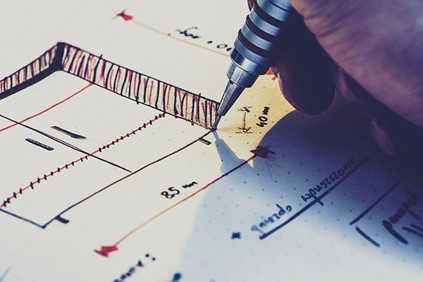 Research your local market
The first question you should answer is whether a construction company is viable in your location. The construction industry is nowadays overcrowded, and you want to ensure that you won't shrink due to competition from more established companies.
Start with thorough market research. Find out the number of construction companies within your locality. Accordingly, determine what is missing and the price points that will make you more competitive and appealing.
Consider safety and health requirements
The construction industry is one of the most regulated in terms of health and safety requirements. This is due to many injuries recorded in worksites. Therefore, you will want to ensure you meet all the required health and safety best practices. Invest in essential safety equipment and training for your employees if you plan to have some. Alternatively, you can work with independent contractors who already have safety equipment.
Estimate prices
Getting your funding in order is a vital step for any startup. And to do this right, you need to estimate prices and draw a budget. Therefore, make sure you understand overhead costs, direct labor costs, and material costs.
For starters, you may need the following estimations:
● Buildings: residential or non-residential premises to work as your warehouse. You can consider a Dumpster Container Rental for this aspect.
● Infrastructure: these are heavy engineering projects you can work on. You need to determine the kind of projects you will work on to know the types of equipment you need.
● You should also factor in other costs such as wages
Understand your tax and insurance obligations
Get an expert to take you through all the tax and insurance obligations. This will make your work more manageable and help you avoid unnecessary qualms with authorities.
Network with suppliers
You need a good network of suppliers and contractors for a successful construction company. These are the [people you will rely on when you have a project that you cannot complete by yourself. You also need a healthy relationship with industry bigwigs you can learn from.
Write a business plan
After everything is in order, you need a business plan to guide you through starting the company.
Register your business
The last step is to have a working permit by registering your company.
Conclusion
Starting a successful construction business is not a walk in the park. However, most people who have been there know how rewarding the job can get. You need a clear plan and commitment to find ways to make your company work. The greatest challenge is to lay a firm foundation and growth strategies.