Three key focuses of my blog are Health/Wellness, Home/Living Discussions and Home/Property Discussions. Something that will contribute to your personal well-being even during the winter months is a winter patio. The following contributed post is entitled, The Winter Patio Is The Slice Of Heaven You Need.
* * *
Patios are usually thought of as a springtime or summertime area of the home. Bering outside, listening to the birds, watching the busy bees go about their business, and enjoying the lashings of the hot sun on your face, is what makes the patio so great. But, even during the fall and winter, the patio can remain your slice of heaven. Why? Well, firstly, patios are really quite adaptable. They are an outdoor space, so they lend themselves to being easily modified to suit the season. However, surely, just throwing a few throws on your patio chairs isn't going to fix it right? No, it won't. If you make the following changes to your patio, you will be able to enjoy your patio even when it's below freezing!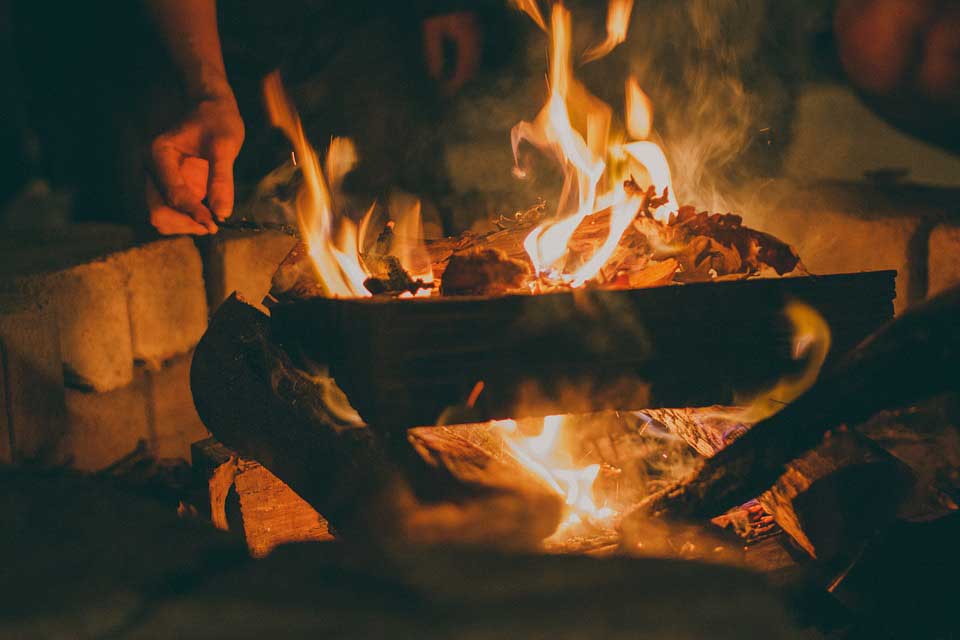 Firepit central
The very first thing you should do is create a small fire pit in the center of the patio. Ideally, you will have a plinth on which the pit can be sat on in the middle of the floor. However, if you don't, that's okay as many fire pits can be made on the floor. Just make sure that the ground is flat and level. You can create a stone plinth to put the fire pit to make it safer. The stone you should use is slate or sandstone, something which is cheap, hard and will not absorb the heat so readily. This is so you don't easily burn yourself.
The fire pit should be the shape of a cooking wok. This is large cast iron or brass metal dish, which allows for the heat to circulate evenly. Some people like a fire pit which is square because it looks cool, but it's not as efficient at its role.
Protection from winds
The trouble with the fall or winter seasons is, they both have gusty winds which make it feel colder than it actually is. This is why you should use a shade sail which can be attached onto the walls, to cover the patio. The question is, which kind should you use? Well, seatbelt webbing allows for light but durable material that can bear the brunt of snow, rain, hailstones and the winter winds. This type of product has a staggering 98% customer satisfaction for custom shade sails. They give you 98.8% protection from UV rays as they're designed for beaches and hotter climates. They are heavy-duty, made to be stretched and used extensively. This is why they would be great for protection against gusty winds. Coupled with the fire pit, this could help you to stay very warm even during sub-zero temperatures. The heat from the flame will circulate around the patio without any risk of catching alight.
Weatherproof seating
Unless your chairs are protected from the elements, you will find it difficult to enjoy being outside. However, what kind of seating should you choose? German Rattan chairs are popular because they are not just all-weather furniture, but also, all-around style. They can be complemented with throws, cushions, footstools like an Ottoman and still look very fitting to whatever patio design you have.
However, Adirondack chairs are the most popular. Why? They are incredibly strong, incredibly well-made and they have a history like no other patio seating. They are from the northeastern mountains of New York, America. They are named after the mountains themselves and they have a design which really speaks to this part of the world.
Made from thick American redwood, walnut or cherry, these chairs are heavy-duty but really comfortable. The design is literally laid back, with wide armrests and a slant that allows for you to sit back but not make it so difficult to get back up or stand up from the chair. Be warned, however, they are usually expensive. They are made from high-quality wood and they lend themselves to a lot of additional weight, such as heavy throws, cushions and more than one person sitting on them. Cuddle up with your pet on this chair, or sit on the lap of your spouse without fear of the chair giving way.
Fairy lights
Hanging lights all around your patio, gives it a magical vibe. Exposed lightbulbs are awesome, but only if they are LED light bulbs that can also be dimmed. The key is to hang them with a certain style. Obviously, they should be hung in a square, particularly attached to the sides of the patio. This shapes the outdoor space and makes it feel like a room. Next, you should hang the lights in a criss-cross, going from the corners of the space into an X-shape. Black light bulbs are the best for the outdoors because you don't want them to stick out too much, otherwise, it looks too tacky and doesn't give off the right style.
Throws and rugs
Yes even during the winter you can have rugs outside. The key is to go for wool rugs not synthetic ones. The woolen rugs will absorb rain, up to 40% of its weight. So, you can have a rug that not only absorbs some of the heat being given off the fire, but it can largely stay dry and allow your feet a nice soft place to rest. But the most important thing to have in a winter patio is plenty of throws. These throws should be made out of a mixture of cotton and wool. Cotton is great for those that are already wearing layers but wool is great for those that are not. Once again when the fire is on, you don't want to be too hot and then too cold when you take off the throw.
Your patio is not strictly reserved for the spring or summer. It can be modified to be used in the fall or the winter. When you have a great fire pit, staying outside for hours in freezing temperatures, isn't going to take a second thought. Using a shade sail, you can trap that heat just where you are and enjoy long nights outside, with friends and family.