Three focuses of my blog are Financial Literacy/Money, Business/Entrepreneurship and Organizational/Management Discussions. To ensure the continued operation of your business, you want to maintain and, in some instances, boost your staff's morale. Strong morale in most instances will correlate with strong productivity. The following contributed post is entitled, Easy Ways To Boost Morale In Your Business.
* * *
Your employees should be the heart of your business. Without their hard work, you can't succeed. It's important that your staff know you value them if you're going to keep morale high in your company. Low morale leads to employees ae less engaged, less productive, and more likely to leave for another job. One of the best things that you can do for your businesses pay attention to the morale in your company and improve it.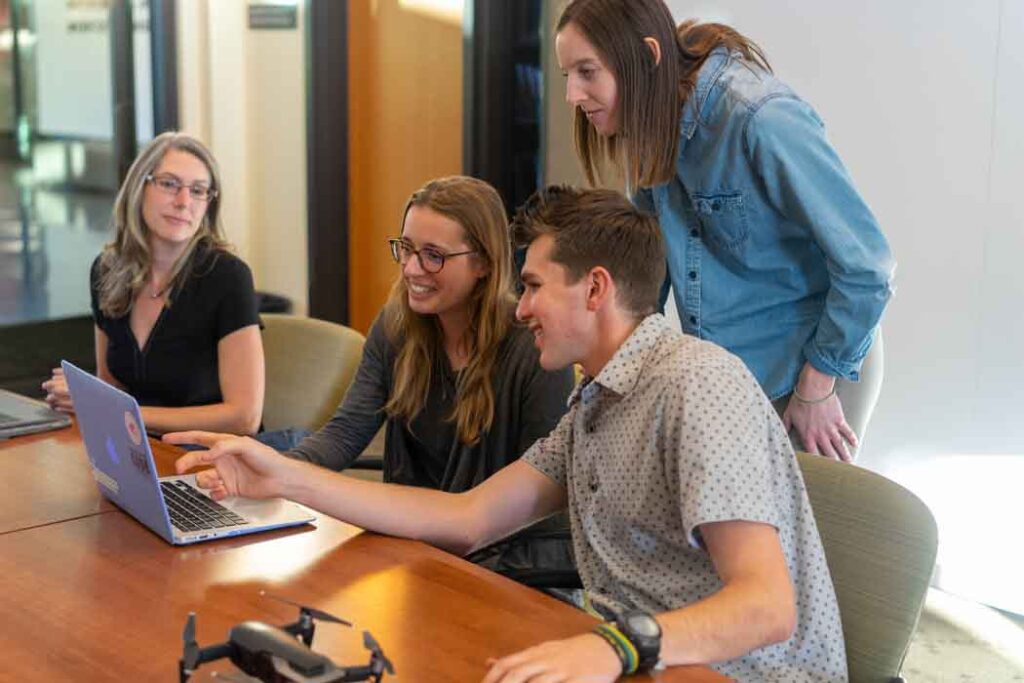 Image – free for commercial use
Offer Perks
A simple way to improve the way that your team feels about your company is to offer good perks for working for you. A benefits package is always attractive, and a good one can improve employee retention.
Offer something that is actually useful, such as a salary exchange scheme for a bike or electronics, vouchers for childcare, or small business health insurance.
You could also less formal perks, such as rewards at the end of a tough project, like a team lunch or after-work drinks.
Communicate
You won't be able to keep your team happy if you don't talk to them. An easy way to improve morale is to communicate better. Make sure you're checking in with your employees all the time. Ask them how they're feeling, and about the energy in their team. Discuss any challenges that they might be facing and how you can help them. Do this through regular one-to-ones, or in informal chats. Communicating will let you keep an eye on what is working and what isn't, allowing you to spot and take on any problems before they can grow.
You also need to communicate with your employees about any upcoming changes in your business. Make sure you do this well in advance, so people can feel as though they are being kept up to date and don't feel as though you're springing changes on them with no warning.
Remember that your employees are people and should be treated like that. Make them feel that their opinions matter and will be listened to, and involve them in conversations that affect them.
Get Feedback
If your business is struggling to make sales, then don't struggle with trying to come up with a solution on your own. Instead, remember that you hired your team for their expertise, and ask for feedback.
By taking this route you may discover a new way to make improvements. As an added bonus, this lets them know that their input is valuable to you.
Make Firm Business Decisions
As the owner of a business, you can't sit on the fence. You have to be decisive. Whatever issues come up, you need to take the time to weigh up the pros and cons, and then make a decision. When you've made a choice, stand by it. If something then goes wrong, be honest, learn from the mistake, and move on.
Your employees need to know that they can trust their leaders to guide them in the right direction. It's far more productive to have a post-mortem on why something didn't work out than to fail to do anything in the first place.