The first principle of my blog is Creating Ecosystems of Success and a key area is Career Discussions. In some instances individuals can become unhappy in their careers and at work. Is the only option to quit? Not necessarily. The following contributed post is entitled, Unhappy at Work? Here's What to Do.
* * *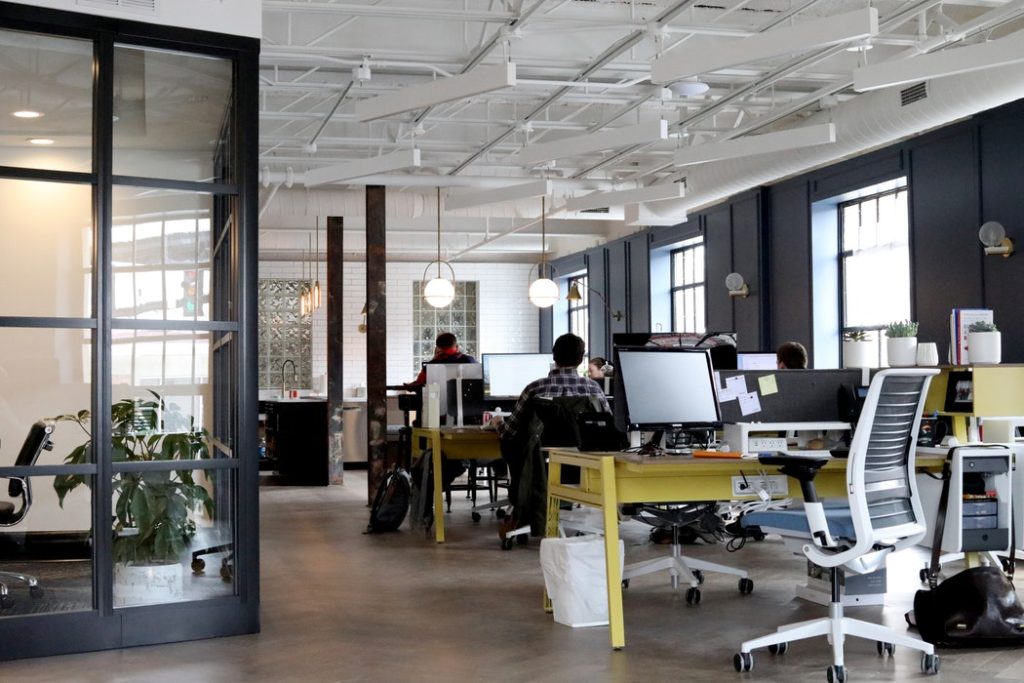 Image Credit: Unsplash
Work takes up a significant amount of your time and if you are unhappy, you must make a change. There is no point in going through life feeling like things could be better and doing nothing about it!
Being unhappy at work can have a massive knock-on effect on the rest of your life. If you are anxious and stressed at work, you will almost certainly be anxious and stressed at home. If you are feeling bored and uninspired at work, you can guarantee that your home life will be boring too.
The good news is that there is a simple formula to find your way to happiness once again. In just 3 steps, you should be able to see a much brighter future ahead.
Isolate the Problem

There are all kinds of reasons that you might be unhappy at work. Perhaps you feel that you don't have enough of a challenge or maybe you are feeling overworked. It may be that you don't get on very well with your manager or colleagues or even that you are being overwhelmed by the social commitments expected of you. No matter what it is, you should try to isolate the specific problem before you do anything else.
Often, people who are unhappy at work begin to internalise their worries and feel that they are to blame. Employees who are stressed out and overworked often feel that they are bad at their jobs and don't realise that they could do an excellent job elsewhere. Similarly, if you aren't getting on with your colleagues, you may feel socially inept. By isolating the problems you are having at work, you will be able to see that the problem lies with the job and not you. When you come to go for a new job, you will be able to see the warning signs and make a better choice.
Isolating the problem or problems is the best way to start working on a plan to make things better. If you are just focusing on the feeling of being unhappy and not the cause, you aren't going to make any progress. The best action plan is based on facts not feelings.

Decide on an Action Plan

Stress and anxiety quite often stand in the way of working out an action plan but this is no problem in the long run. You just need to shift your priorities. Instead of focusing on what you need to do to make your job better, you should start by thinking about what will make your mental health better. Happily, the two things often coincide.
Breathe deeply and close your eyes. Let your mind drift for a moment but try to prevent them going into a spiral – follow the thoughts that interest you. Letting your thoughts wander is a great way to give your brain space to come up with more creative ideas and solutions. As problems at work pop up at the forefront of your mind, think about the possible solutions. You might even like to make a list you can look at later.
Some problems are easier to work through than others. For example, if you aren't getting on with your colleagues, you might be able to talk to them about the problems you are having and clear the air. Similarly, if you want a greater challenge, you could ask to go on courses, move departments and take on more responsibilities as part of your role.
But other issues are more difficult to resolve and you may need to ask for professional help. If you are unhappy because you believe your company is acting illegally and you are planning to become a whistleblower, you will certainly need some help and should ask a lawyer for more information.
When you have a few solutions to try, you should put your plan into action. So, let's say you are unhappy because you don't get on with your colleagues and you don't have enough to do. Start by asking your manager for more responsibility and suggest areas that you are particularly interested in developing. This is a good idea for several reasons but most important are that you can build up your CV and you will have less time to worry about your social issues.
Next, you should go through the process again, what is it specifically that is impeding your relationship with your colleagues? Would it help if you were to speak more clearly? Do you need to tread more carefully when you talk? Perhaps you are misunderstanding each other and there actually isn't really a problem! Social issues at work take time to resolve but a candid chat is always a good starting point. Whatever you do – don't gossip!

Make Positive Changes

Making just a few positive changes at work can have a real impact on how you feel. Positive changes can be as small as having a picture on your desk or as big as quitting and starting up your own business. The most important thing is that you are making the decision for the positive rather than simply escaping the negative. One of the most important rules in finding a new job that will make you happy is that you should always run to a job not away from a job.
Getting a new job is often the end goal for most people who are unhappy at work. Though it might feel like climbing a mountain every day, this is the main reason that you shouldn't completely give up on the job you currently have. Continue to do your best and find ways to develop yourself so that when it comes to the interview, you will have plenty to talk about and impress the new company with.
As difficult as it is, try to keep looking at the positives. You might feel stuck in a rut but writing and sending off your CV will help to show you that you have plenty of skills and experience to work with. You won't be trapped in this job forever.