Two of the focuses of my blog are Financial Literacy/Money, and Business/Entrepreneurship. Once you've started your business and have gained some traction, it's important to know when and how to scale up your operations. What are some of the important considerations and barriers to overcome? The following contributed post is entitled, The Three Biggest Barriers To Scaling Your Business.
* * *
There comes a point that you're ready to take your business to the next level. Or so you might think. You have the demand, you have the market share, and you have the momentum, so why shouldn't you scale yet? You need a little more time to address the barriers ahead of you. Here, we're going to take a look at three of the most common roadblocks that turn an immature scaling attempt into a true disaster.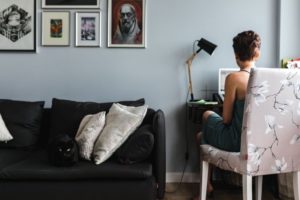 The money
Besides when you first start your business, the scaling attempt is the second most common reason a business will borrow from banks and investors. Simply put, you're not likely to have all the money you need from your revenue alone. It's very likely you will have to apply for funding once more. Take the time to put together a new business plan which outlines why you're scaling and how you're going to accomplish it and clearly define how much money you need to pay for the property, equipment, assets, and staffing that you need. You don't have to necessarily go down the traditional funding route, but a business plan makes your request a lot easier to approve.
The infrastructure
When you scale, your responsibilities are going to grow in magnitudes. You're not simply increasing the scale but the scope of the business, as well. As a business grows, it becomes harder to keep centralized and to deal with the same responsibilities you used to. Creating a new team infrastructure is its own question. Even with things as simple as your tech, your need for technology management and IT solutions are likely to grow as you hire more people and buy more digital equipment. Similarly, partners you used to outsource to might not be as effective as they once were. Instead of working with a delivery company, you might need a full fulfilment service to take care of your new needs. You need to address most processes to see how to restructure them to deal with the increased size and complexity of the business.
The staff
Your team is also very likely to grow. This doesn't mean a simple uniform increase in people across all sections of the business. You are likely going to need to look at hiring more management level staff, too, as your ability to personally manage the whole team is likely to go out the window. What's more, you should look at creating a formalized recruitment process and even potentially partnering with recruitment agencies to meet the need for the increase in staff numbers in the short amount of time you have to do it. Just make sure you don't rush it. You might identify some areas of the business where you don't need any additional staff at all and hiring then could be a waste. Plan it in advance.
The reason that most startups that make it to the two-year point go on to fail is a failure to scale properly. You need to make sure you have the plans in place and the resources in place that you can make it safely to the other side. Scaling is always a risk, but you can at least make it a calculated one.