Two of the focuses of my blog are Financial Literacy and Money. Our everyday behaviors and decisions impact our where we end up financially in the future. The following contributed post is thus entitled; Financial Decisions That'll Help You Down The Line.
* * *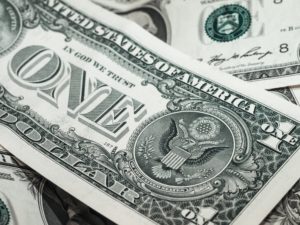 Picture Source
When it comes to your personal finances, you need to think beyond your current situation. It's essential to cover your basic costs, but you need to do so in a well-calculated manner so as to ensure that you've got savings for the future. In this article, we'll discuss that point along with other helpful pieces of financial advice. If you want to protect your money then here are some financial decisions you could make right now to help you further down the line.
Investing some of your earnings.
The first financial decision you could make to help yourself down the line is to invest some of your earnings. This is something you should do on a continuous basis if you want to increase your wealth; it'll bring you additional forms of income on top of your existing salary. And there are plenty of different investment routes you can take as a beginner. You might want to do some research on getting started in the property market. With the correct guidance and management advice, you could start buying properties to lease them out (that'd bring you a nice monthly income). You could even buy properties to fix them up and sell them at an increased value.
Of course, there are plenty of other ways to invest your earnings, too. Getting involved with trading can be very profitable if you do your research and learn how to monitor market trends carefully. You might want to consider spread betting over traditional trading methods. Earning tax-free profits is just one of many reasons to trade this way. Investing wisely is the type of financial decision that could really help you down the line. You'll be able to start building up some savings for the future.
Creating an emergency fund.
Another financial decision that will help you down the line is creating an emergency fund. We all face unexpected costs at different points in life, so it's important to have a backup plan in place for just such occasions. Your budget can only account for regular and predictable expenses, but you should also set aside a little bit of money on a regular basis for emergency costs. For instance, your house might need repairs after a natural disaster, or you might need emergency financial support if you leave one job and start searching for another. Creating a backup fund now could really help you further down the line. You don't want to dip into your bank account for emergency costs and find yourself low on funds for necessities.
Spending your money sensibly.
This final suggestion is possibly the most important. If you want to improve your financial future then you should simply improve your financial present. By making a proper budget, you'll be able to start tracking your expenditures accurately and making smarter decisions with your money. Calculate the cost of your essentials, and figure out how much income you need to devote to those necessary expenses. If you barely have any remaining funds then you could start reducing your basic costs in smart ways. For instance, you could save money on groceries by using coupons and start using price comparison sites to search for better deals from energy providers. You could reduce your monthly expenses if you did a little research. And it'll benefit you in the future if you have more money to set aside for your savings.