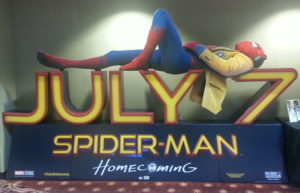 I recently wrote a review of the Tupac biopic All Eyez on Me.  Prior to that, shortly after starting my blog, I co-wrote movie reviews with my brother Amahl Dunbar for Marvel's Dr. Strange and Rogue One: A Star Wars Story – both of the Super Hero and Science Fiction genres.  We followed those two films up with a review of Hidden Figures which had a more historical focus.  In this review we're returning to the Marvel Cinematic Universe (MCU) with a review of their latest offering, Spider-Man: Homecoming starring Tom Holland (Spider-Man/Peter Parker), Robert Downey, Jr. (Iron Man/Tony Stark), and Michael Keaton (The Vulture).
Amahl Dunbar:  This latest version of Spider-Man was designed to fit neatly into the MCU.  For that reason I feel the script was too safe.  It had a couple of twists I didn't expect, but I felt the biggest surprises were the explanations of his powers for this version of the character which differed from the previous versions.  As an inventor myself, I really enjoyed the winged flight suit worn by Spidey's villain, the Vulture, portrayed by Michael Keaton.  Whenever the Vulture suit was on screen, I was almost taking notes in my head regarding designs and how something like that might work in the real world.
Anwar Dunbar:  I think Spider-Man: Homecoming was well worth the wait and anticipation.  I won't give an overview of the whole movie so as not to ruin it for anyone who hasn't seen it yet.  Instead I'll just touch upon what stood out to me.  Spider-Man: Homecoming tells the story of the Tom Holland's Spider-Man who has had two previous incarnations (Toby Maguire and Andrew Garfield).  As Amahl stated, the story was now intentionally told as a part of the MCU.
I think Tom Holland played very well as Spider-Man/Peter Parker albeit slightly younger than Maguire's and Garfield's renditions.  What stood out to me though was how the writers modified the story in comparison to the previous versions where a key thread was the murder of Peter's Uncle Ben, and his subsequent tending to his elderly Aunt Mae.  In this version, Aunt Mae (Marissa Tomei) is much younger, and there is no mention of Uncle Ben up to this point.  There were other slight changes to some of the other characters – specifically a more ethnically diverse cast.
In Uncle Ben's absence, Peter Parker's mentor has become Tony Stark/Iron Man which we first saw in Captain America: Civil War.  It creates a much different dynamic but it causes Spider-Man to contemplate joining the Avengers – a major underlying thread of the story.  Speaking of the Avengers, the writers and director did a masterful job weaving the Spider-Man: Homecoming story into the events of Captain America: Civil War and remind us that Peter's journey is not happening in isolation.  The same is true for Michael Keaton's character the Vulture.  His story is also not happening in isolation and instead is a part of the Avengers story arc.
The ending surprised me in numerous ways but mostly in terms of the characters.  As Amahl discussed about the Vulture's suit, I thought the technology was very impressive, particularly the Stark Industries version of the Spider-Man suit and all it could do.  I really enjoy how the Marvel writers weave science into their stories in general.  Overall I thought the movie was a lot fun and kept the trademark humor and whit of the Spider-Man franchise.  Spider-Man: Homecoming does a good job keeping our MCU stomachs full while we wait for Thor: Ragnarok, Black Panther, and Avengers: Infinity War.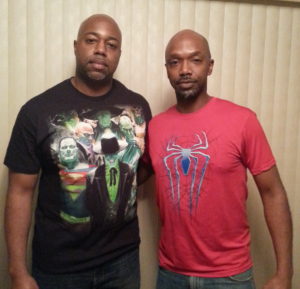 Thank you for taking the time to read our review.  Our Twitter handles are @amahldunbar and @BWArePowerful.  If you liked this review, please do click the "like" button, leave comments, and share it.  If you've found value here and think it would benefit others, please share it and or leave a comment.  To receive all of the most up to date content from the Big Words Blog Site, subscribe using the subscription box in the right-hand column in this post and throughout the site or add the link to my RSS feed to your feedreader. Please visit my YouTube channel entitled, Big Discussions76. Lastly in addition to Twitter, follow me on the Big Words Blog Site Facebook page.  While my main areas of focus are Education, STEM and Financial Literacy, there are other blogs/sites I endorse which can be found on that particular page of my site.