A key focus of my blog is Health/Wellness. Unfortunately there are instances where medical procedures and treatments don't go as planned and the patient becomes injured or even dies from the administered care. In these cases, it's very important for the patient and their family to know what to do. The following contributed post is thus entitled, What To Do When Medical Treatment Goes Wrong.
* * *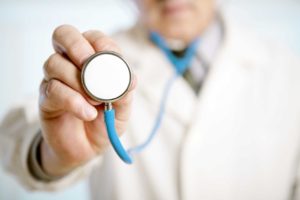 You've just undergone medical treatment, but it hasn't been successful. Perhaps you've had a reaction to a drug or there were some complications during surgery that have led to other injuries. Perhaps you were promised that a certain pain would go away and it hasn't. Whatever the case, it's important that you don't ignore the warning signs. Here are just a few steps to take if you suspect there's been a medical fault.
Talk to the doctor that gave you the treatment
Your first step should be to get in contact with the medical professional that gave you the treatment. You may have been warned about certain side effects beforehand or told after treatment about complications, in which they will likely have given you instructions to get in contact again if things got worse. In most cases, your doctor will be willing to take a look at the problem and decide what further action to take.
Get a second opinion
You may wish to get a second opinion if you feel you can't trust the doctor that gave you the treatment. When it comes to symptoms that aren't visually clear such as unusual pains, nausea or dulling of certain senses, this second opinion could be useful in helping you to get a clear diagnosis.
Take things higher
In the case of a serious medical error, you may want to file a complaint to the head of the clinic. Medical clinics often have staff that deal solely with complaints – in the case of large hospitals, there may be lots of complaints to process, so don't worry if you don't get an immediate response. You could also consider taking things higher and complaining to the governing body in charge of the clinic – they will be able to launch an enquiry into the incident and may be useful if you feel that the clinic's staff aren't taking your side.
Consider a legal claim
When medical treatment goes wrong, it's often possible to seek legal compensation. There are many lawyers out there that deal with medical malpractice. It could be worth looking for specialist attorneys to help you make the best case – whether you're looking for a transvaginal mesh lawyer or a brain surgery lawyer, you're certain to find someone that specialises in this area. Many lawyers won't charge you unless your claim is successful.
Decide on your future treatment options
Corrective treatment may be needed to recover from the medical error. For example, in the case of a faulty hip replacement, you may need to seek hip revision surgery. A legal claim may be able to cover the costs of this. Whilst you may be apprehensive of trusting doctors again after such an incident, it's important that you receive the corrective treatment that is recommended otherwise you could create further injuries for yourself.