Two focuses of my blog are Current Events and General Education. A key term into today's modern world is "tolerance" which means to become accepting of other people's differences. In order achieve this society-wide, the population must become educated on it. The following contributed post is entitled, How To Teach Children About Tolerance.
* * *
We can all take responsibility for teaching tolerance, whether we are parents, aunts and uncles, teachers, or just neighbors to a child. We must begin with children if we want to make the world a more empathetic place. They are the impressionable ones who are still establishing their worldviews, and it's critical that they have strong role models and positive influences in their life. Tolerance is promoted not just in terms of religious and ethnic diversity, but also in terms of gender, physical and intellectual disability, size, shape, and everything in between. With words like woke and discrimination being part of our daily lives, we must make the world a more tolerant place. Read on to find out more.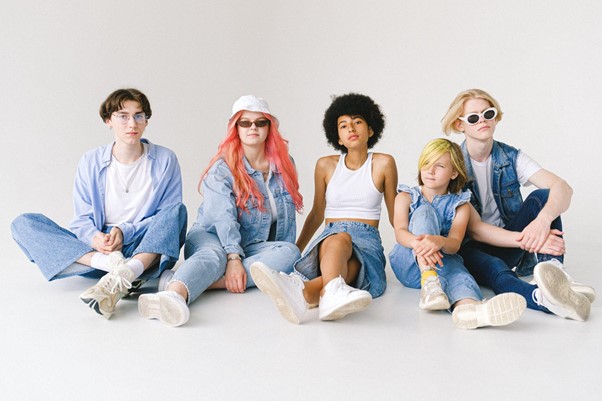 Photo by Anna Shvets from Pexels
Watch What You Say
Aside from never allowing your kid to bully or taunt others, be mindful of what you say yourself. Children are like sponges, and if they hear you say something disrespectful, they will feel it's okay to say it; after all, you are their role model.
This is why, if you want your child to be a good, tolerant person, you must also respect others; your child will do the same. And remember, this isn't just about talking about other people. Even remarks about your own physique (such as saying you look fat or that you're stupid for not thinking of something or that you don't like a particular part of yourself) might cause a youngster to form opinions about the people in their environment or even about themselves.
Encourage Self Confidence
A youngster who is secure in themselves is more inclined to accept differences and appreciate the worth in others. You will often hear that bullies are those who are unhappy in their own lives and have to lash out against others because they are afraid or worried about their own personalities.
The more confident a child is about how they are and what they can do, the less chance there is of them bullying or worrying about anyone else. As a parent or guardian, this is something that you can control – you can help your child be much more self-confident.
Talk About Differences Respectfully
Discuss the distinctions and differences between your family and friends (hair color, skin color, personal likes and dislikes, special traditions, and so on), and take the chance to discuss why it's wonderful that people are so diverse. You might also talk about how people might be different, but that there will always be similarities. This can help a young child understand that differences are just a part of life and that there will always be something you have in common with someone, whether this is how you look, what you believe in, or something else entirely.
Answer Their Questions
Children might ask difficult questions about tolerance and discrimination, and if you don't give them an answer, your lack of action can teach them that it is not acceptable to discuss differences or 'uncomfortable' things. This leads to more intolerance and misunderstandings.
Even if you're stumped for words, assure them that you'll come back to them with a response later. And make certain that you do. This is the ideal opportunity to learn something important yourself.